On September 5, China Post issued a set of stamps themed on six cultural relics made in the images of tigers, one of which is the only tiger-shaped tally with gold inlay in the world and collected by Guangdong's Nanyue King Museum.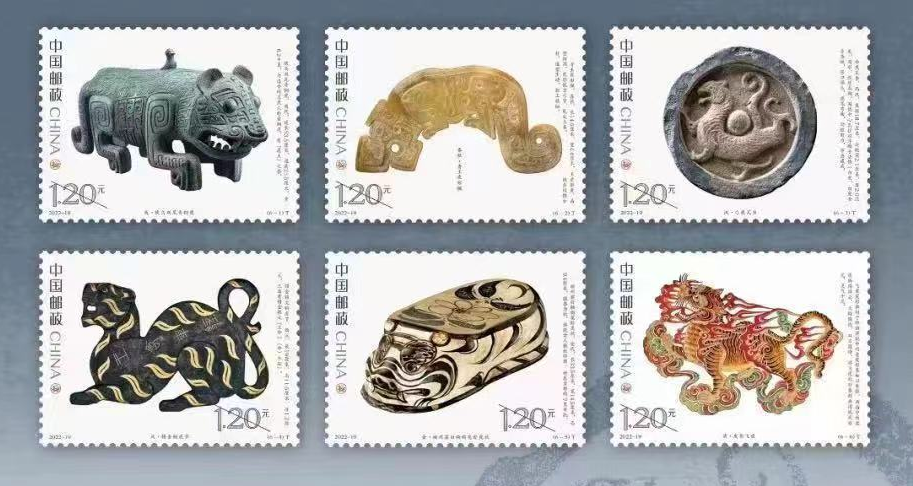 (Photo provided to Newsgd.com)
A tally was used as a diplomatic or postal token in ancient China. Cast in bronze, this tiger-shaped tally is 19 cm long and 11.6 cm high, with 60 pieces of gold foil on its body as the tiger stripe pattern.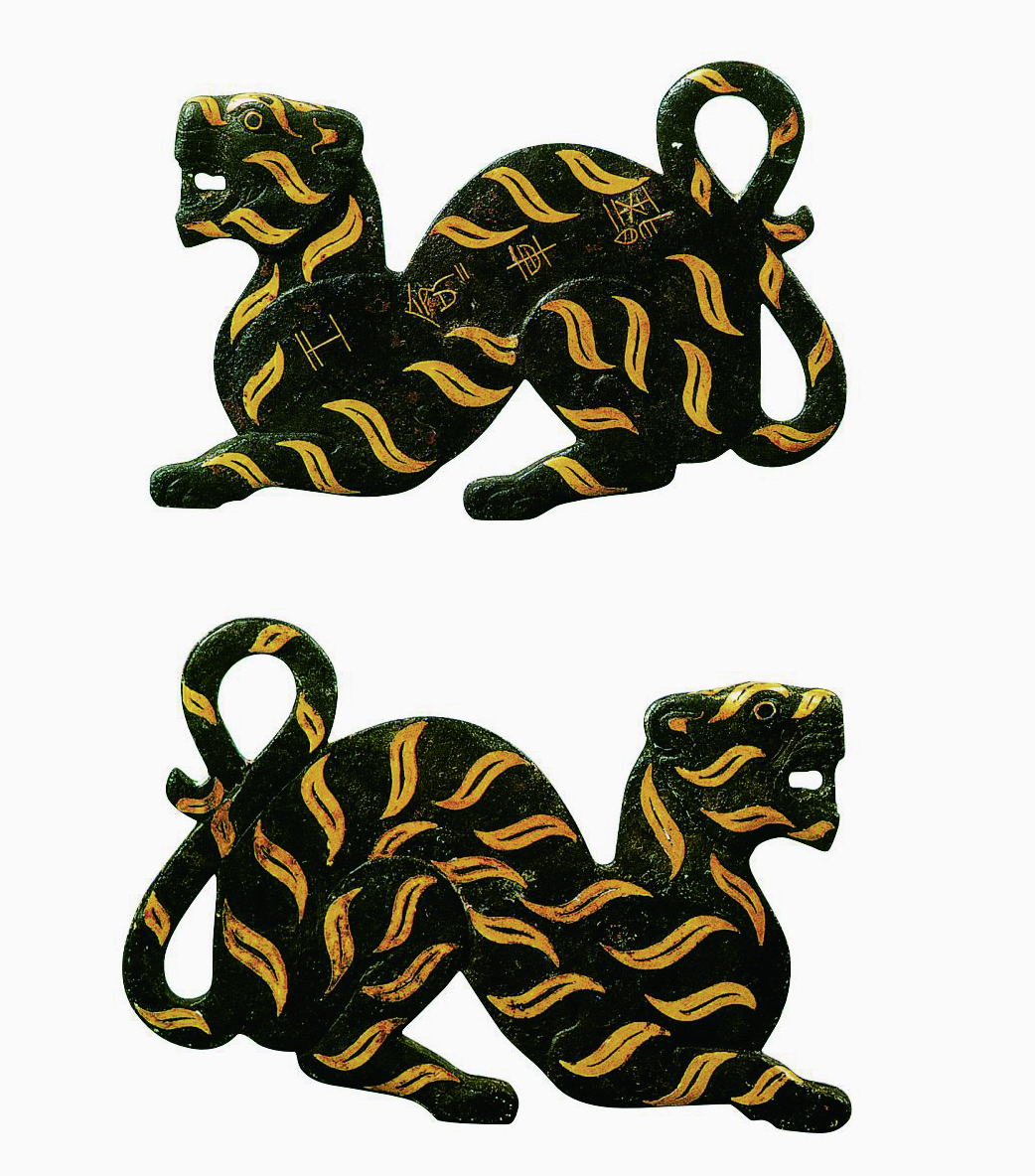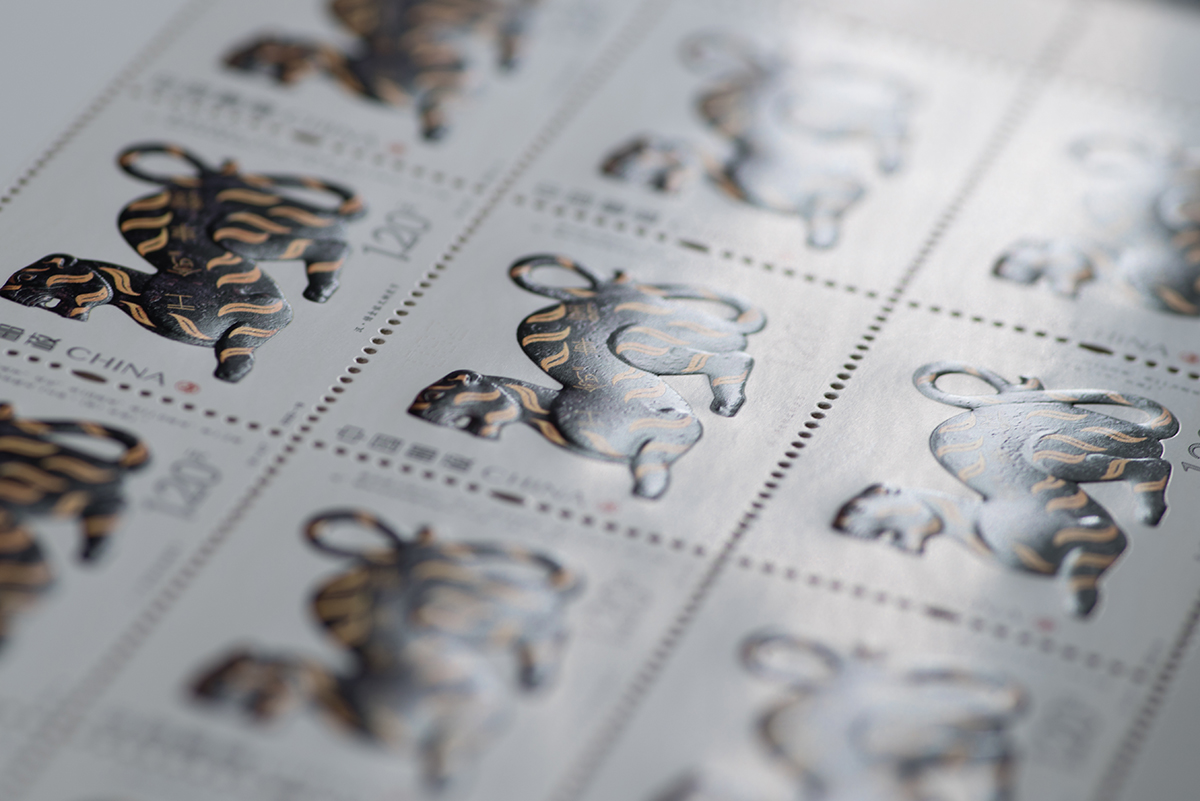 (Photo provided to Newsgd.com)
For hundreds of years, Chinese people worshiped tigers and created portraits in different art forms like paintings and sculptures, generating a unique culture of the tiger, which is reflected in many cultural relics like this tiger-shaped tally. According to Nanyue King Museum, this set of stamps is expected to bring a new variety to the traditional tiger culture and Nanyue culture.
If you are interested in these stamps, then there comes the good news! Until September 12, the Nanyue King Museum is joining hands with China Post to launch an event at its King's Tomb exhibition area, where visitors can get limited edition postcards and postmarks and shop in a bazaar of creative postal products.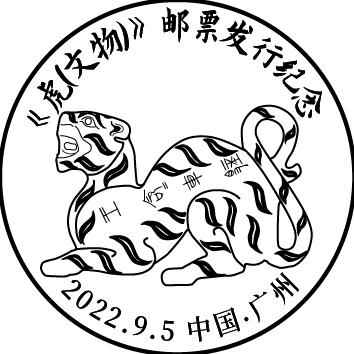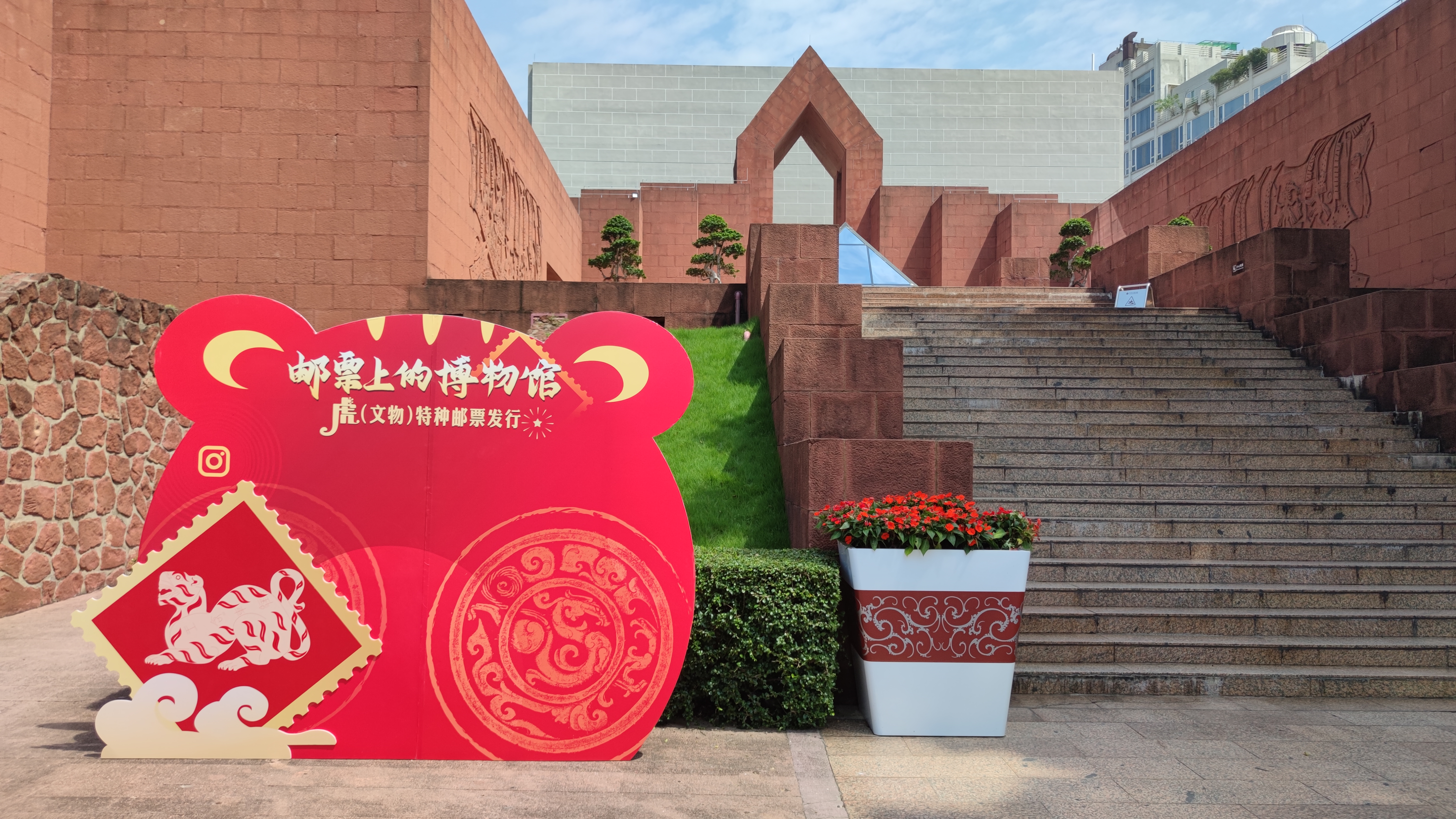 (Photo provided to Newsgd.com)
Furthermore, people can additionally enter the WeChat mini program "中国集邮邮票百科 (pinyin: zhong guo ji you you piao bai ke)" and use AR to get a better look at the stamps.
Author | Holly, Kate (intern)
Editor | Wing, Olivia, Monica, Jerry