From May 25th to 28th, the consular corps consisting of 34 members from 30 consulates in Guangzhou will embark a visit to 3 cities in east Guangdong, namely Shantou, Chaozhou and Meizhou, according to Guangdong Foreign Affairs Office (GDFAO), the organizer of the tour. On May 25th, the tour started in Shantou.
This tour features exchange of economic and trade investment, ecological civilization and rural development, Chaoshan and Hakka traditional culture, so as to enhance understanding, promote exchanges and cooperation between Guangdong and its foreign counterparts.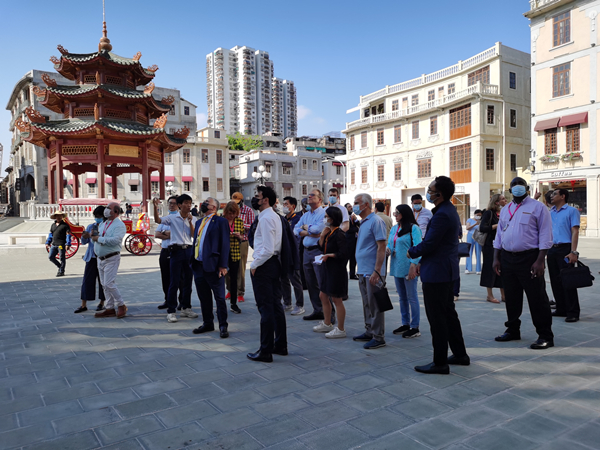 Consular corps visiting The Small Park (The Old Downtown Area) in Shantou. (Photo/Newsgd.com)
"It's my first time to visit Shantou. I'm impressed with big buildings by the sea. It reminds me of some nice resorts we have in Europe." André Sobral Cordeiro, Consul General of Portugal in Guangzhou, and also Acting Dean of the Consular Corps said before adding: "Shantou boasts a large group of overseas Chinese, which can play a significant role in enhancing bilateral ties."
Taking Shantou University as the example, he stresses the importance of cooperation in education and hopes to push forward greater cooperation between Shantou and Leiria, Portugal. The two places are friendly cities. "Today, education is perhaps one of the best assets we have to present to the world. There is a huge community of foreign teachers in Shantou University, and the example of this University is something that should be followed."
For Peleg Lewi, Consul General of Israel in Guangzhou, this is his fourth visit to Shantou. "I love the city, because of the energy of innovation, and the development that this city is going through. Especially now for the Asian Youth Games, I see the construction that's going on. My impression as always, it's a very forward, and future-looking city."
On May 26th, a Shantou Investment Environment Promotion Meeting was held to boost trade ties among Guangdong and the consular corps. 35 leading enterprises in the industry and representative import and export enterprises in Shantou participated in the promotion meeting.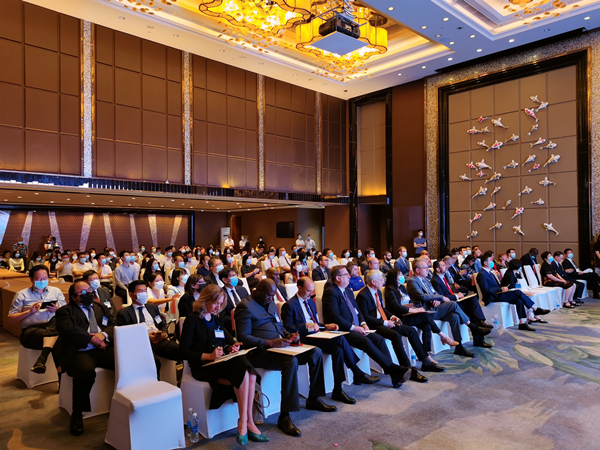 At the Shantou Investment Environment Promotion Meeting. (Photo/Newsgd.com)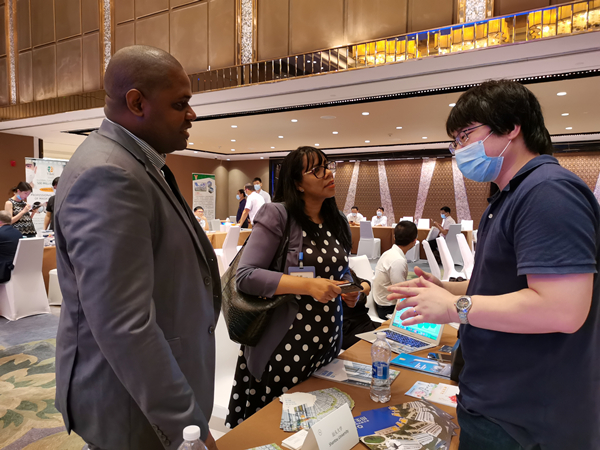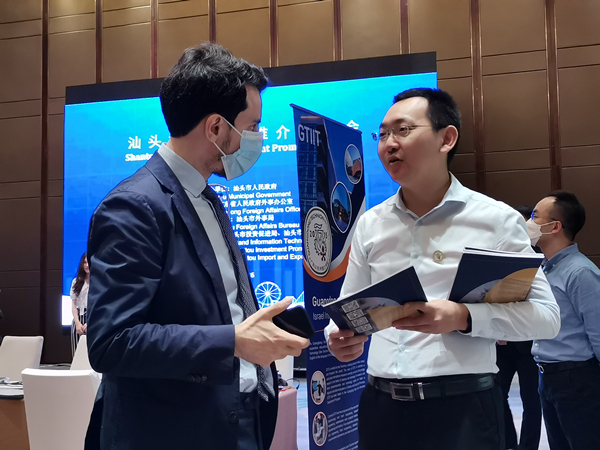 Members from the consular corps exchange with Shantou's enterprises. (Photo/Newsgd.com)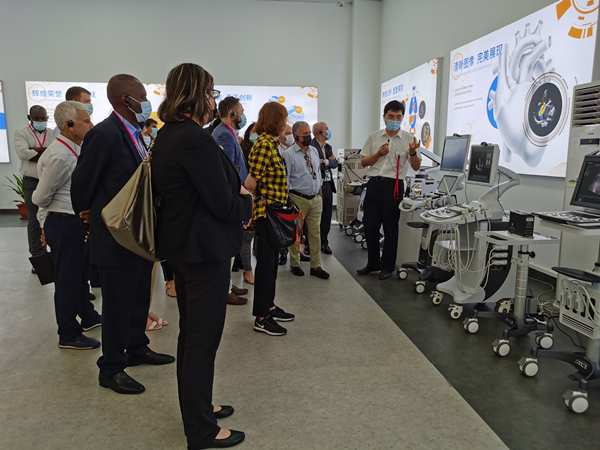 Consular corps visiting Shantou Institute of Ultrasonic Instruments Co., Ltd. (SIUI). The company has been dedicated to innovative development of healthcare and safety, and persistently engaged in R&D and manufacture of medical imaging systems and NDT equipment.(Photo/Newsgd.com)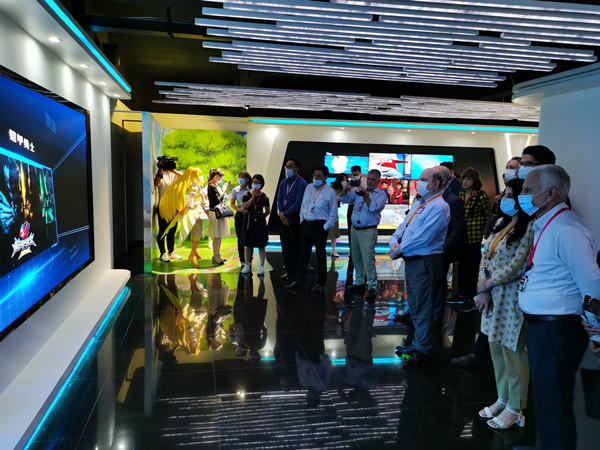 At Alpha Group Co., Ltd., a Chinese animation and toy company that is the first listed animation company in China. (Photo/Newsgd.com)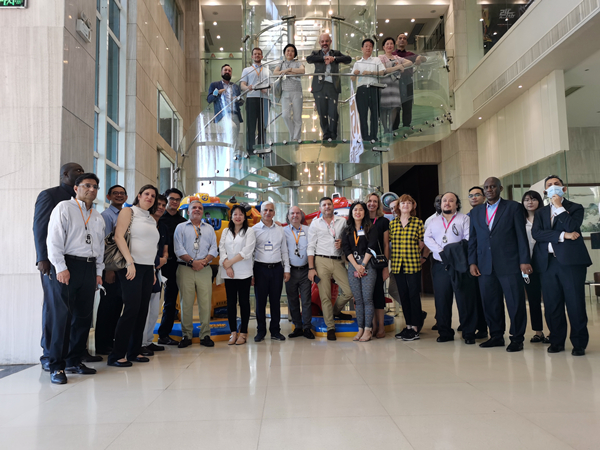 Group photo. (Photo/Newsgd.com)
Reporter | Hannah
Editor | Wing, Keane, Jerry