The 2nd GBA (Guangdong) Computing Power Industry Conference and the 1st China Computing NET Conference kicked off in Shaoguan, a city in the north of Guangdong, on May 29.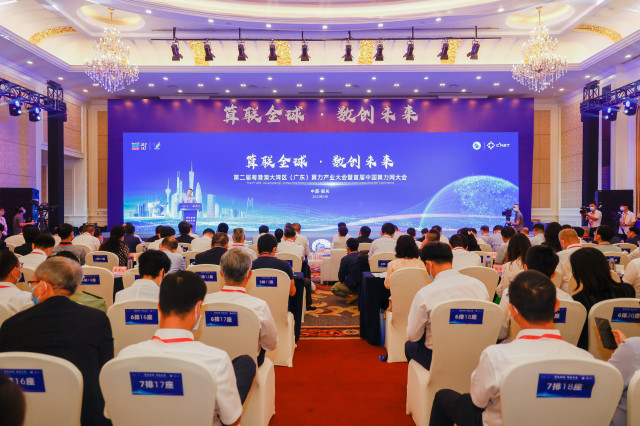 The city announced cooperation with Pengcheng Laboratory, a Shenzhen-based research institute, to further the development of the China Computing NET, a major national computing cluster that links supercomputing networks and artificial intelligence data centers across China.
Gao Wen, Academician of the Chinese Academy of Engineering and Director of Pengcheng Laboratory, indicated that Pengcheng Laboratory will establish China's first computing power-distributing center in Shaoguan.
According to the Laboratory, the computing, big data and communication network facilities of Shaoguan will be connected to the China Computing NET, which will promote data communication in the GBA and contribute to establishing a computing ecosystem for southern China.
In addition, Gao indicated that the Laboratory will release an artificially intelligent large language model in 2023, namely Pengcheng Mind. It will be an open model that provide services for enterprises' digitization.
Luo Xiaoqin, Vice Mayor of Shaoguan, said that Shaoguan has been introducing intelligent computing and supercomputing projects and built infrastructure for the supply of computing power since 2022. "12 large-scale data center projects have signed in the city, with a total investment of 200 billion RMB," said Luo.
Shaoguan has started constructing data centers as a part of the national east-data-west-computing project since 2022. The city plans to invest 200 billion RMB in the computing industry by 2025, with three industrial areas planned for data centers and related businesses.
Launched in 2022, the east-data-west-computing project aims to restructure China's data infrastructure sending data gathered from the more prosperous eastern regions to less-developed but resource-rich western regions for storage, calculation, and feedback, which aims to help the country improve imbalances in the layout of digital infrastructure and maximize the value of data in a more productive way.
The project plans to construct eight national computing hubs and 10 smaller national data center clusters across the country. The GBA is one of the eight national computing hubs while a data center has settled in Shaoguan.
More than 1200 scholars and experts from leading enterprises of the computing industry attended the conference and exchanged insights on potential cooperation. 25 new projects were signed at the conference, covering such fields as data application, AI supercomputing, and semiconductor memory.
The Computing Power Cities Alliance was established at the conference, marking that computing power across the country, including Guizhou, Sichuan, Xinjiang province, has been officially connected to the China Computing NET.
Reporter丨Nina
Video丨Axin
Editor丨Wing, Jasmine, Jerry