"A Bite of Guangzhou", an event under 2023 Guangzhou International Neighbourhoods Cultural Communication Program, was held in Zhongcun Sub-district of Panyu District in Guangzhou on September 16. Over 100 residents from the International Neighbourhoods in Guangzhou participated in the event.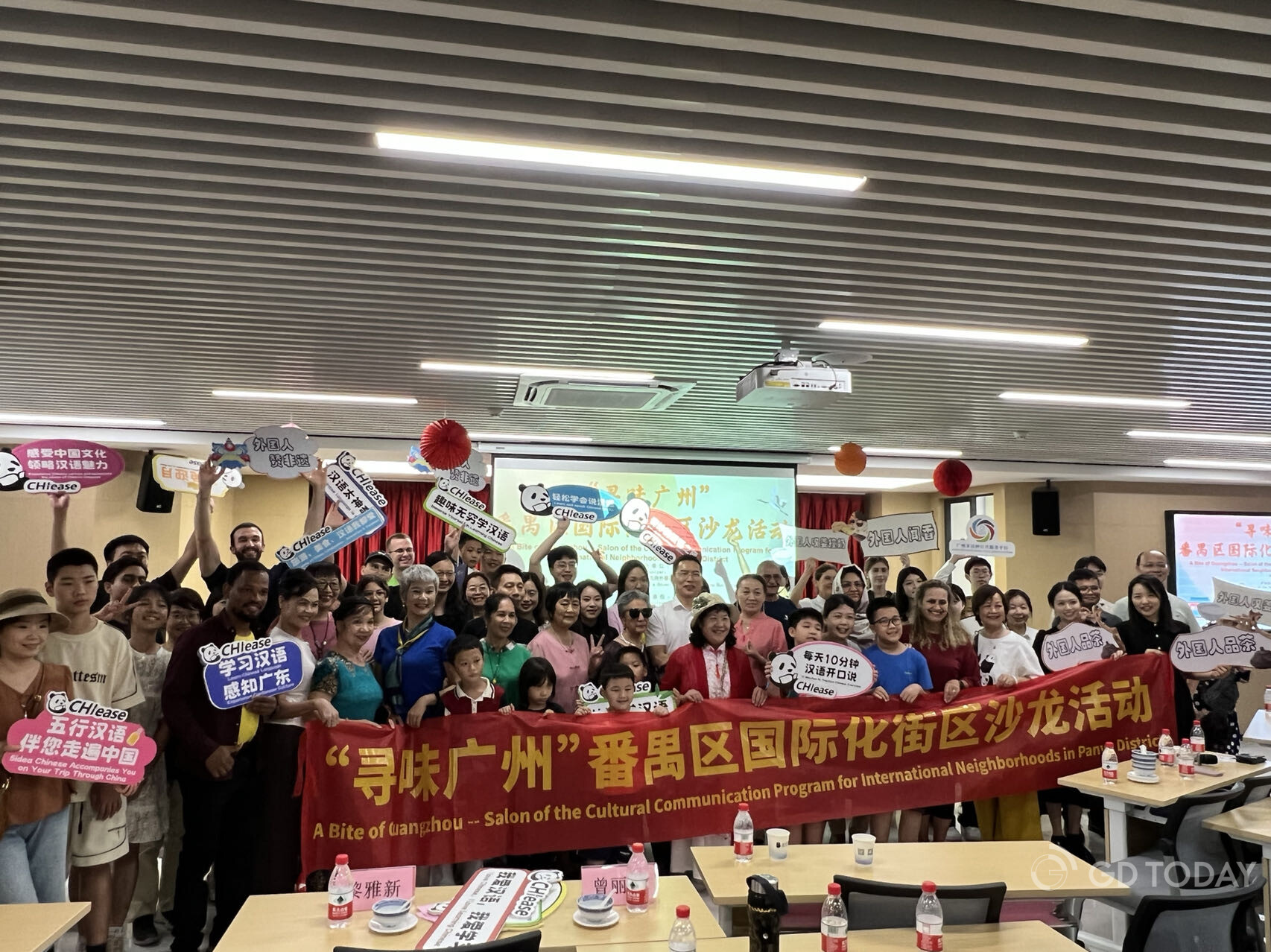 ("A Bite of Guangzhou", a Guangzhou international community cultural exchange event)
Presenters showed the process of making tea, Chinese traditional incense, and ginger milk curd during the event. Residents who took part in the event had a chance to experience Chinese tea, incense, and desert culture by tasting tea and dessert as well as making incense. In addition, the Chinese language exchange section was available for expats to explore the language culture.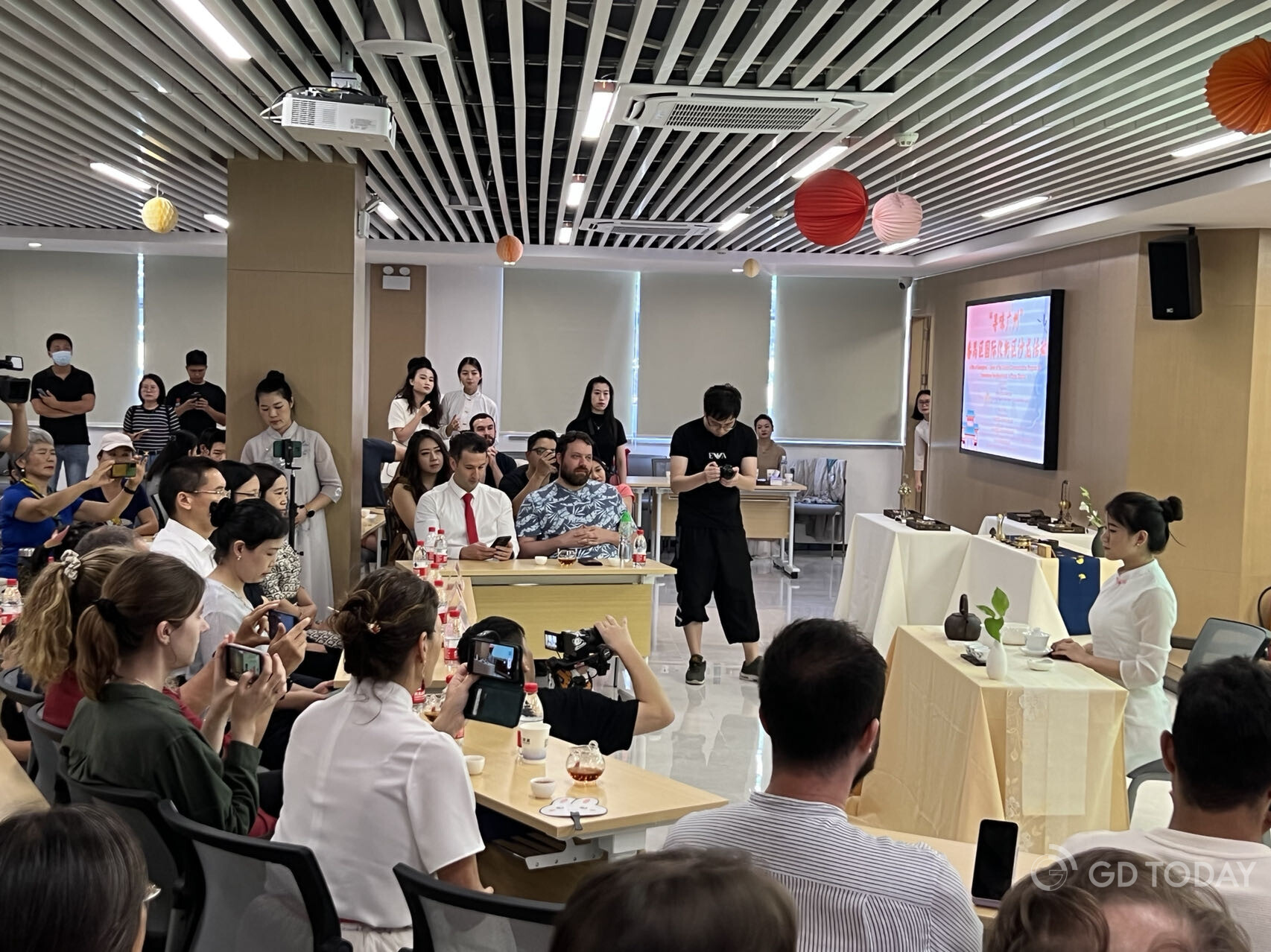 (Tea ceremony performance)
"Making tea makes me calm, and I feel very elegant. I already have a tea set at home, and I'm doing tea myself, but I'm not that professional, so I would like to learn," said Elizabeth, a resident of Guangzhou who comes from Russia.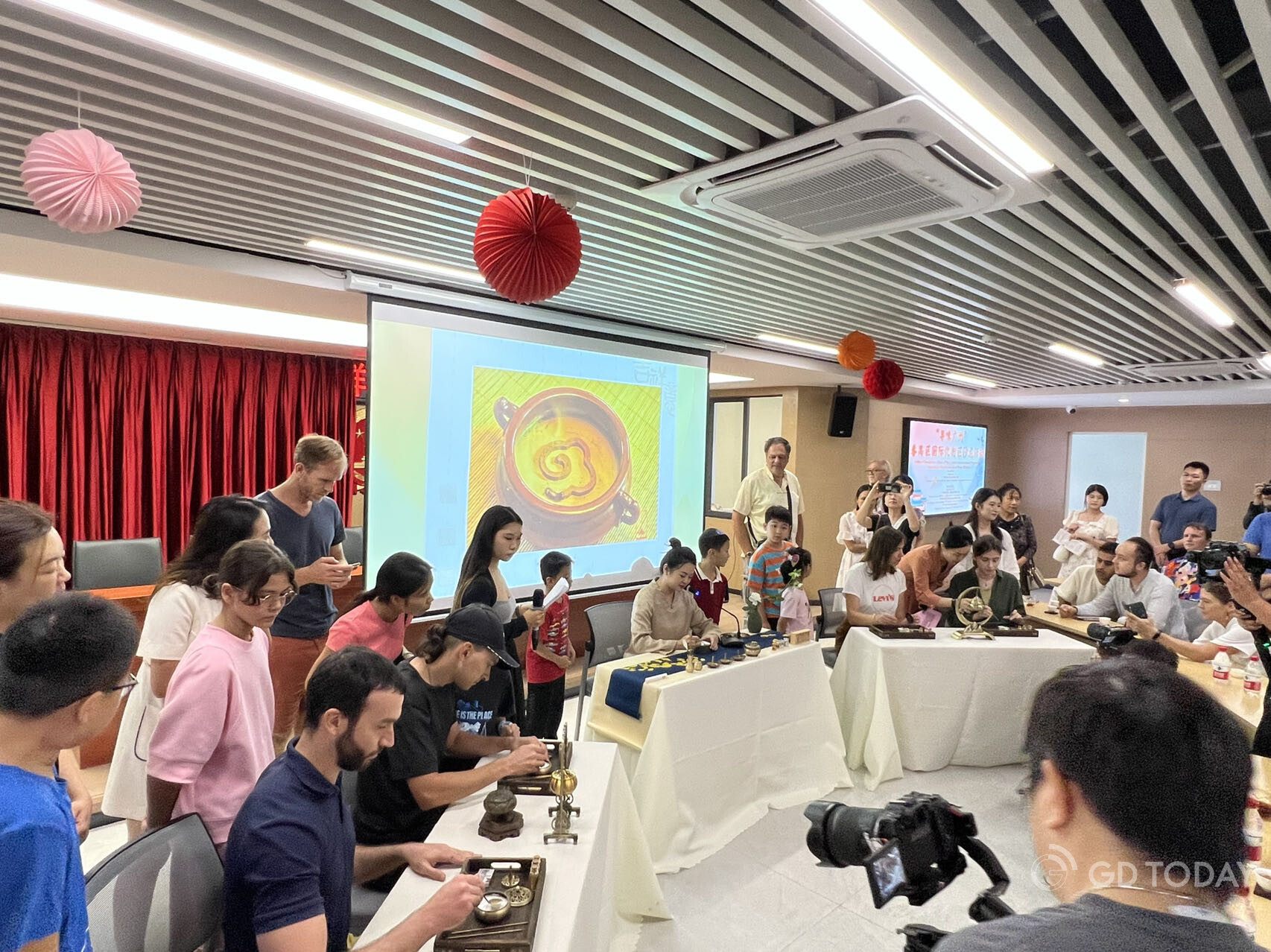 (Making Chinese traditional incense)
Luis, who comes from Spain and has stayed in Guangzhou for about one year, said the ginger milk curd is new for him, adding, "I like the texture. It is not too sweet and is a bit spicy. And I've learned it's good for health." He indicated that taking part in local activities helps him know more about local people's habits and integrate into the community.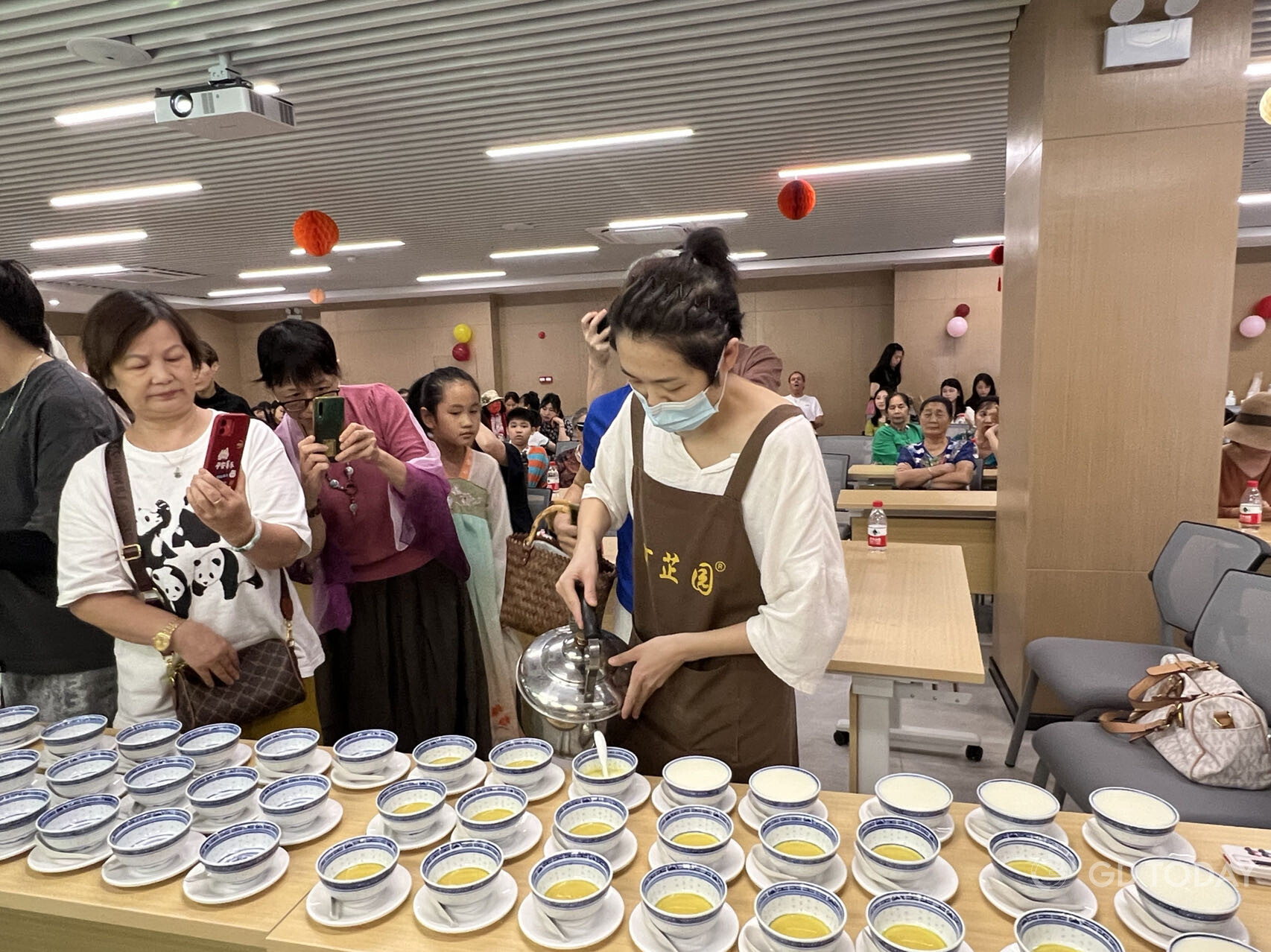 (Ginger milk curd)
According to the Guangzhou Foreign Affairs Office, Guangzhou plans to establish a batch of pilot International Neighbourhoods from 2021 to 2025, providing expats with international services and facilities and helping them better experience the local community.
The event was hosted by the Guangzhou Foreign Affairs Office and organized by Panyu District People's Government of Guangzhou Municipality and the Office of Zhongcun Sub-district.
Reporter丨Nina
Editor丨Olivia, Jasmine, James