"I'm really impressed by the achievements of Guangdong nowadays. This beautiful province, which is connected with Hong Kong and Macao, is going to be an extremely important industrial zone and urban zone in the future," said Boris Tadic, former President of the Republic of Serbia. "The Guangdong-Hong Kong-Macao Greater Bay Area (GBA) is going to be a center of various industries such as transportation, digitization, education and manufacturing."
In Tadic's view, the GBA is emerging as a pioneering zone for the development of new economy and will become one of the major growth poles leading the economic development of China and the world at large.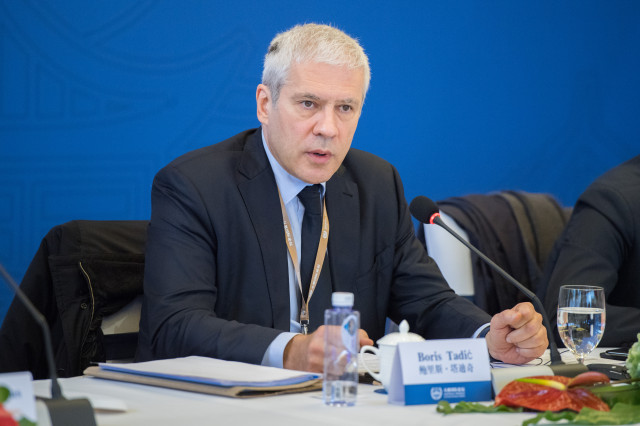 Boris Tadic. (Photo provided to Nanfang Daily)
The fast development of China "is something that we couldn't see in the history of the mankind," Tadic furthered, "China has a chance to achieve harmonious development and maintain the balance between environmental protection and fast economic growth." He expects the country, with its great growth potential, to shoulder more responsibility for the world in the future. "It will create new added value to the global economy and to the global relations," Tadic added.
Moreover, against the backdrop of the COVID-19 pandemic, Tadic believes Guangdong is one of the main provinces in China to be active on global cooperation in the health industry. "I'm sure with your capacities, human resources, as well as scientific institutions and researchers, Guangdong can do even more," Tadic said.
Co-presented by GDToday and Nanfang Daily
Authors | Luo Xiaohua, Gong Chunhui, Zheng Huiyu (intern), Lydia Liu
Video editors | Zeng Qiang, Zhou Xinyu, Pan Jie
Poster designers | Zhang Zhe, Liu Zikui, Peng Xiao
Editors | Wing, Olivia, Jasmine, Jerry