GDToday, launched by Nanfang Media Group, is officially established on November 14, and aims to serve as the flagship media of the Guangdong-Hong Kong-Macao Greater Bay Area (GBA) and shore up Guangdong's international communication.
The inauguration ceremony also officially unveils the GDToday APP. Celebrities from both China and abroad have sent their best wishes to GDToday's inauguration and call for more quality reports, media products and cultural exchange activities.
"GDToday has been spreading multilingual stories about China and the GBA. The reporting had a huge international impact and echo, and to some extent, it connects the Chinese community and the Chinese people," said Irina Bokova, former Director-General of UNESCO.
Irina Bokova hopes that GDToday will continue to work for a better mutual understanding with global media outlets, so that the East and West meet again and the whole world lives in harmony, as Confucius used to say.
Leung Chun-ying, Vice-Chairman of the CPPCC National Committee and 4th term Chief Executive of HKSAR, spoke highly of GDToday's role not only in telling the world stories of China and the GBA, but also in facilitating practical Guangdong-Hong Kong cooperation.
"Guangdong and Hong Kong are not only good neighbors and brothers, but also good partners. There is huge room for common development and prosperity between the two sides. However, there are still a lot of issues brought about by a lack of mutual understanding between Hong Kong and Guangdong. I would like to encourage GDToday to continue to play a role in further Guangdong-Hong Kong cooperation, making the unfamiliar familiar and turning them into opportunities for common realization of the two sides."
Adam Foster, Chairman of the Helen Foster Snow Foundation, believed that given Guangdong's size, importance and history, it's important for non-Chinese speakers to better understand this dynamic region. "I'm glad that GDToday can help play a role in this important work."
The inauguration of GDToday has received congratulations from Marshall Louis M. Alferez, Consul General of Philippines in Guangzhou, Sylvain Fourrière, Consul General of France in Guangzhou, Ben Perkasa Drajat, Consul General of Indonesia in Guangzhou, Rachel Crump, Consul General of New Zealand in Guangzhou, Jiraporn Sudanich, Consul General of the Kingdom of Thailand in Guangzhou, Jacques Himford, Consul General of the Republic of Vanuatu in Guangzhou and Khankeo Vue, Consul of the Lao People's Democratic Republic in Guangzhou.
"I'm convinced that this French-language version of GDToday will be extremely useful to all French-speaking expatriates, where they come from Europe, Africa, America or the Asia-Pacific region," said Sylvain Fourrière, Consul General of France in Guangzhou.
"Over the years, GDToday has been a dependable source for news and information on various developments here in Guangdong and the GBA. I wish GDToday a whole new level of success in the coming years," stated Marshall Louis M. Alferez, Consul General of the Philippines in Guangzhou.
Harley Seyedin, President of the American Chamber of Commerce in South China, and Dário Silva, President of the PorCham Greater China, also congratulated on the successful launch of GDToday's APP and the new edition of the website.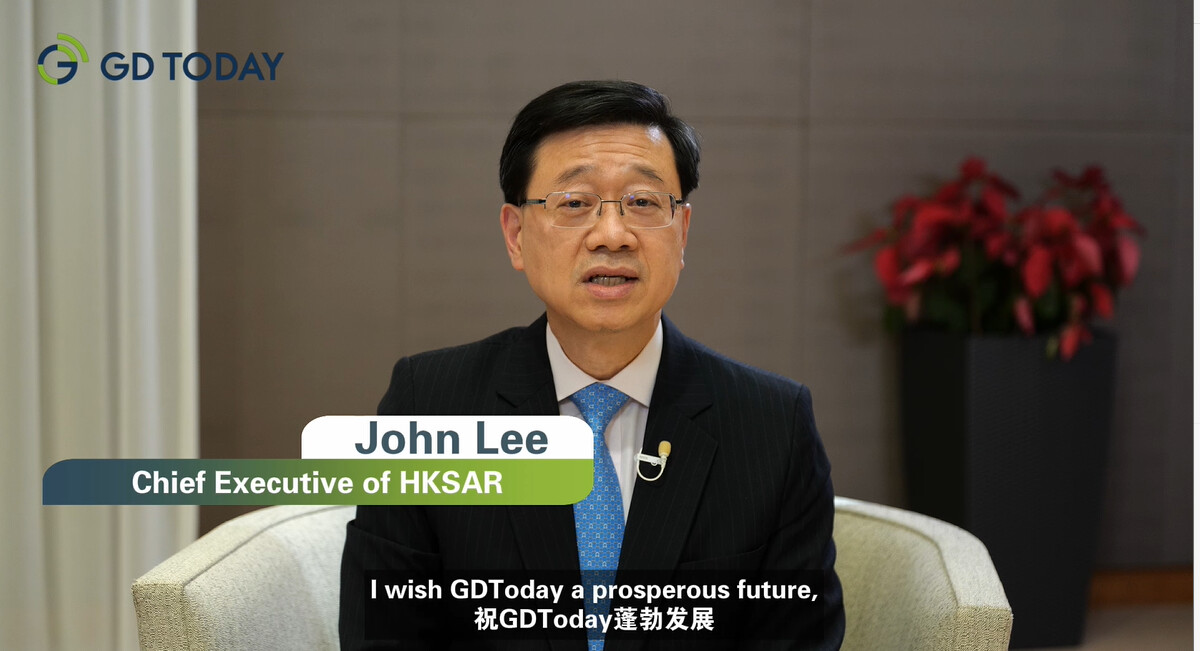 The opportunities, current development and future blueprint are important themes of GDToday's reports. John Lee, Chief Executive of HKSAR, congratulated on the official establishment of GDToday, saying, "I wish a prosperous future and that it becomes a world-class media in empowering the development of the GBA."
Song Yonghua, Rector of the University of Macau, praised GDToday's efforts in reporting the latest development of the GBA. "GDToday, as an authoritative media in Guangdong, has launched a lot of quality reports in Cantonese and Portuguese themed around Hengqin, Macao and the GBA, which are well received among all walks of life."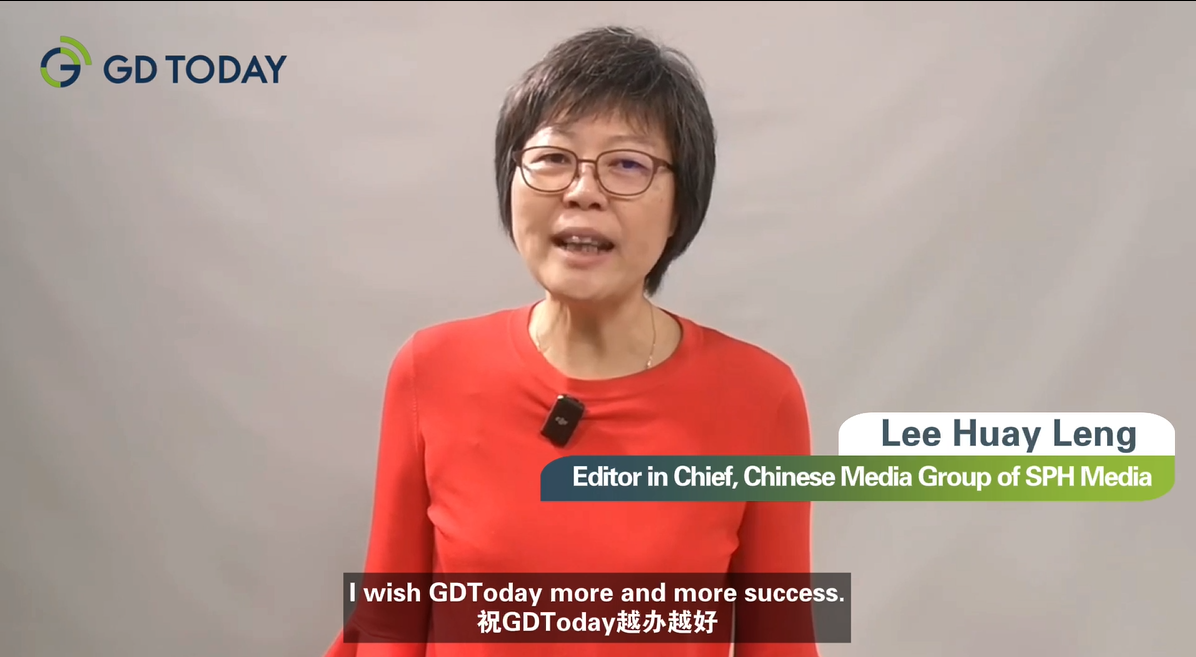 Thus far, GDToday has set up workrooms in Hong Kong SAR, Macao SAR, and Southeast Asian countries including Singapore, Thailand and Malaysia, expanding its international communication network. "I wish GDToday more and more success!" said Lee Huay Leng, Editor in Chief of the Chinese Media Group of SPH Media.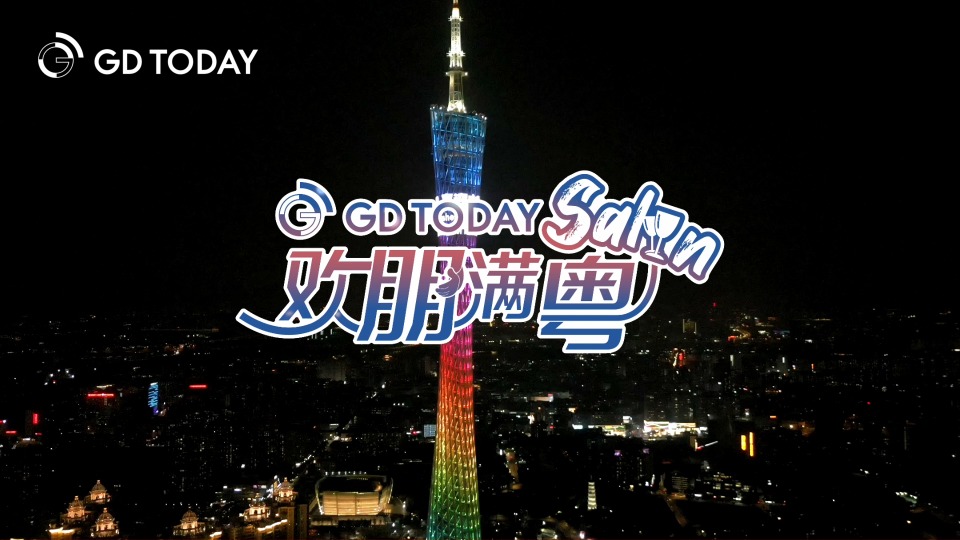 A lot of KOLs from home and abroad also congratulated the inauguration of GDToday, including Hong Kong Actor Wong Cho-lam, Venezuelan Content Creator Rafael Saavedra, Turkish Content Creator Neslihan Kilavua, and Sharma Priyasha, an Indian student from Shenzhen University.
"Show all the readers your best achievements and reports!" said Yuan Juzheng, KOL of China's Taiwan Province and Professor at National Taiwan University.
Reporter | Abby
Editor | Olivia, Steven, James