On June 21, Guangdong reported one new local confirmed COVID-19 case in Guangzhou.
On June 21, Guangdong reported one new local confirmed COVID-19 case in Guangzhou.
The case tested positive during routine nucleic acid testing of staff with international flights on June 20, and was transferred to Guangzhou Eighth People's Hospital for isolation and medical observation. The individual was confirmed as a confirmed COVID-19 case (mild type) resulting from virus carriers traveling from abroad.
The case is a 36-year-old male who has been living in a centralized residence for staff at high-risk position since June 3. His nucleic acid test results were negative during the daily tests between June 3 and 18. Epidemiological investigation shows that he had no activities at the community level since the closed-loop management started.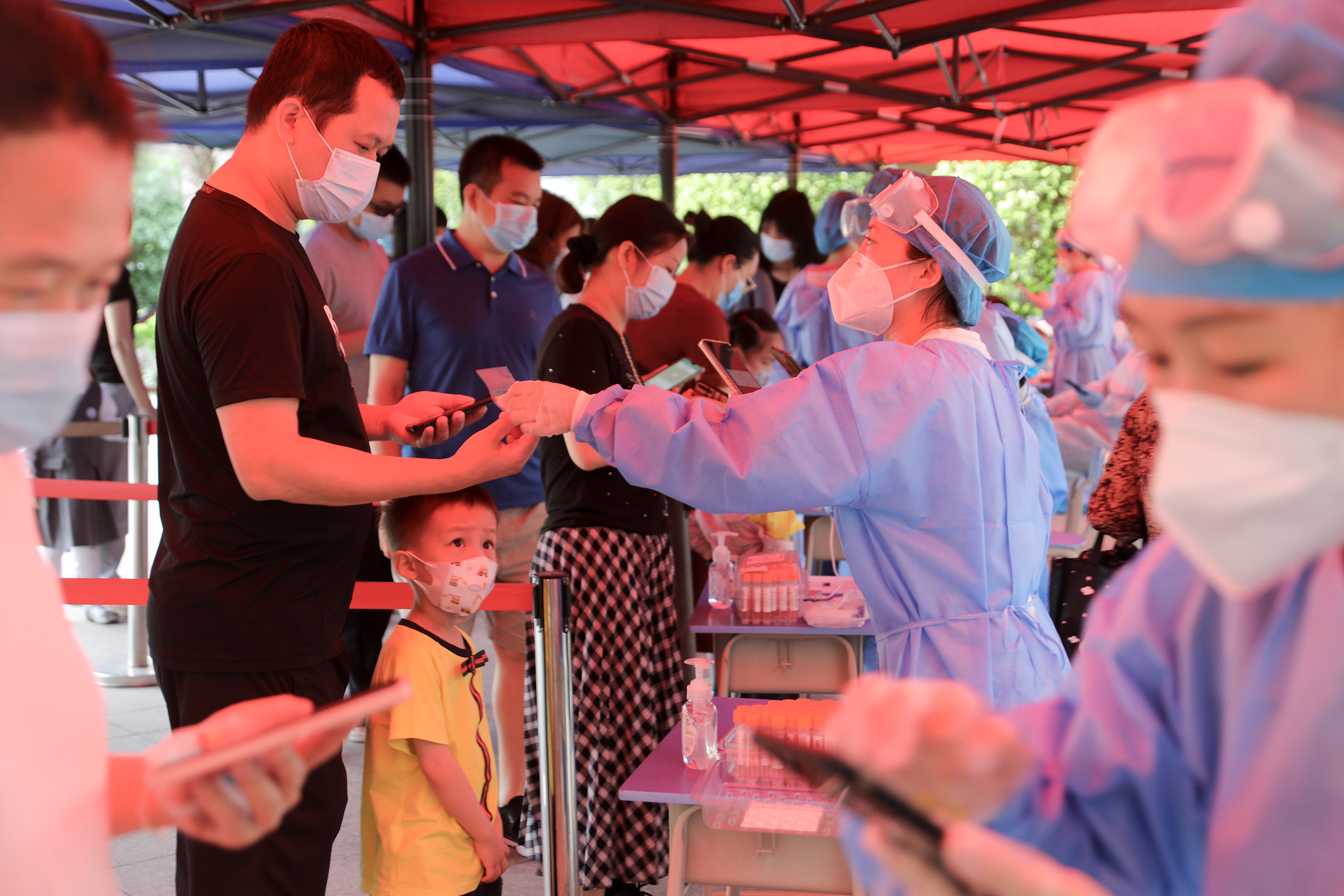 (Photo: Nanfang Daily)
Foshan's Shunde District reports an imported asymptomatic COVID-19 case
On June 21, Ronggui Subdistrict, Shunde District, Foshan (佛山顺德区容桂街道) detected an imported asymptomatic COVID-19 case. The individual arrived at Deerhill Hotel (鹿茵酒店) by car after entering from Hengqin port on the evening of June 19, conducted close-loop management, and then received health management in accordance with the community. The testing result on June 19 was negative. On June 21, the person tested positive and was transferred to a designated hospital.
Shunde District reminds arrivals returning from Macao commencing June 15 should report to the community (village) as soon as possible, and receive health management.
Some public places in Zhuhai have been suspended starting from 8 am on June 22
On June 21, Zhuhai COVID-19 Control and Prevention Command Center issued an emergency notice to strengthen epidemic prevention and control in public places.
Across Guangdong-Macao In-Depth Cooperation Zone in Hengqin, Xiangzhou District, high-tech zone, Hongwan, Free Trade Zone, and Shizimen of Hezhou New Area (planning), these places are suspended:
chess rooms, mahjong parlors, Internet cafes, bars, and entertainment venues (including KTVs) are suspended.
Catering and other indoor public places should be open with the principle of "limited capacity, reservation in advance, and staggered hours". The number of customers must not exceed 50% of the maximum capacity.
Zhuhai's indoor public places shall not receive individuals with yellow or red health code, or with a travel history to medium- or high- risk areas in 14 days (including the entire region of Macao). A 48-hour negative nucleic acid test certificate is required to enter indoor public places.
The above measures will be implemented from 8 am on June 22 to 8 am on June 27 for a tentative period of 5 days. It will be adjusted dynamically according to the epidemic prevention and control situation.
Author | Hannah, Lanting (intern)
Editor | Wing, Steven, Will, Jerry