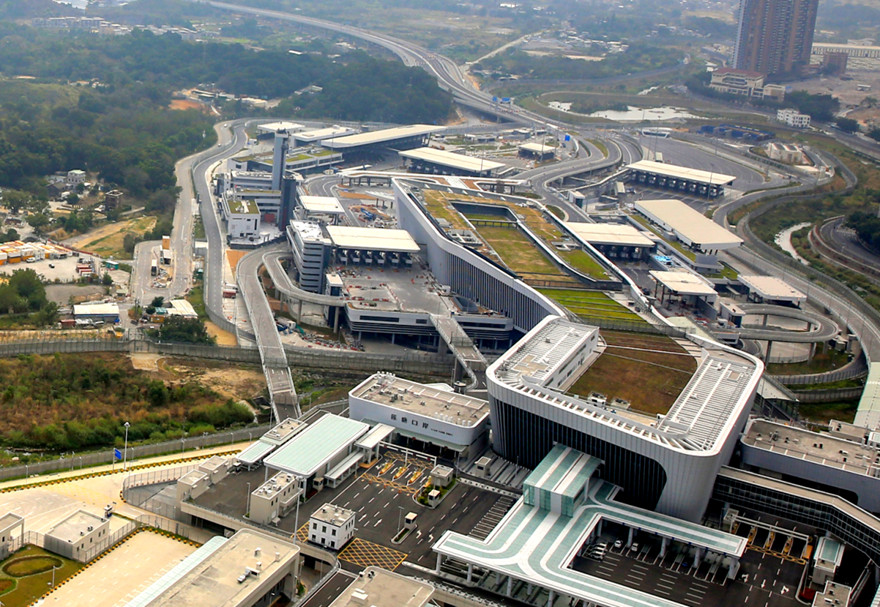 The Liantang Port/Heung Yuen Wai Boundary Control Point is the seventh land-based control point between Shenzhen and Hong Kong. It is a major cross-boundary project between the province of Guangdong and Hong Kong, serving as an important infrastructure for cargo transportation between Shenzhen and Hong Kong.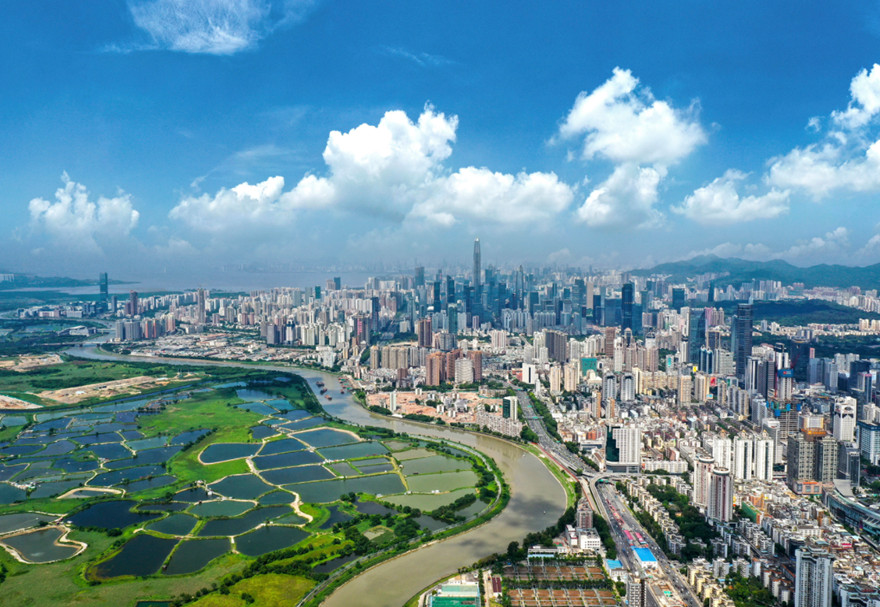 Shenzhen and Hong Kong

As a key project of Guangdong-Hong Kong cooperation, the Control Point is included in several major strategic plans. It was approved in August 2010 and the construction started in November 2013.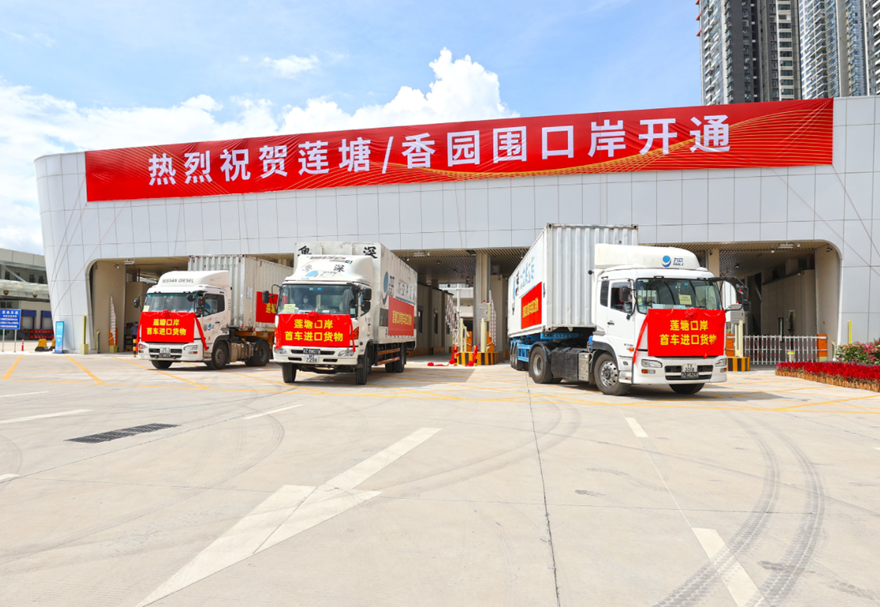 Opening ceremony of the Liantang/Heung Yuen Wai Boundary Control Point

The year 2020 marked the 40th anniversary of the Shenzhen Special Economic Zone, this new checkpoint officially opened in August. In the first phase, the cargo inspection facilities are open with operating hours from 7:00 to 22:00.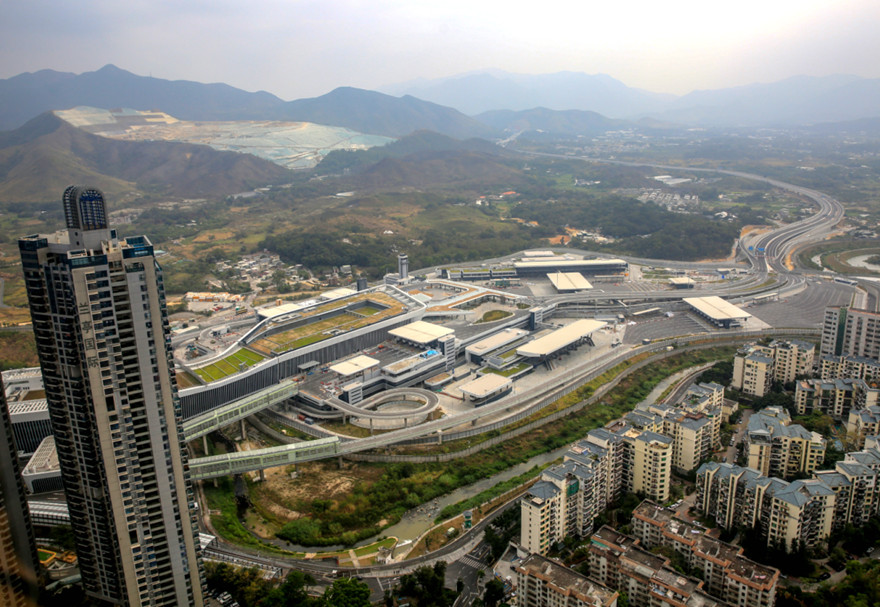 The main building of the control point spans across the Shenzhen River, and consists of four parts, including the building for traveler inspection, the inspection spot for trucks, the administration offices, and a cross-border bridge. The port implements a "one stop, one inspection, and one release" policy for cross-boundary vehicles, meaning that during customs clearance, vehicles only need to stop once to receive inspection. In this way, customs clearance time can be shortened by 10 to 15 seconds.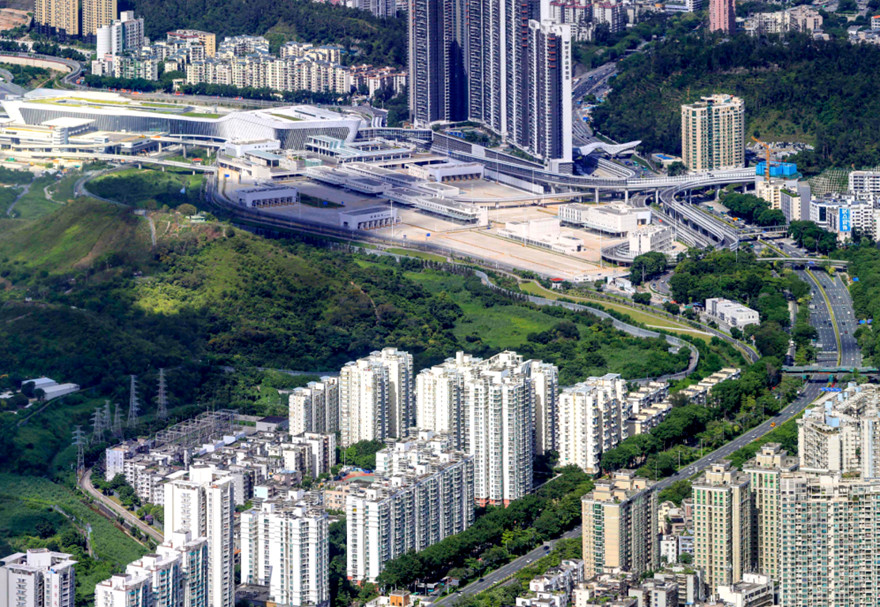 There are 29 inspection lanes for inbound passengers and outbound passengers respectively, including 6 staffed lanes, 21 e-lanes, and 11 inspection lanes for vehicles, including 7 truck lanes and 4 car lanes. With these lanes, the port can handle 30,000 passengers and 17,850 vehicles a day.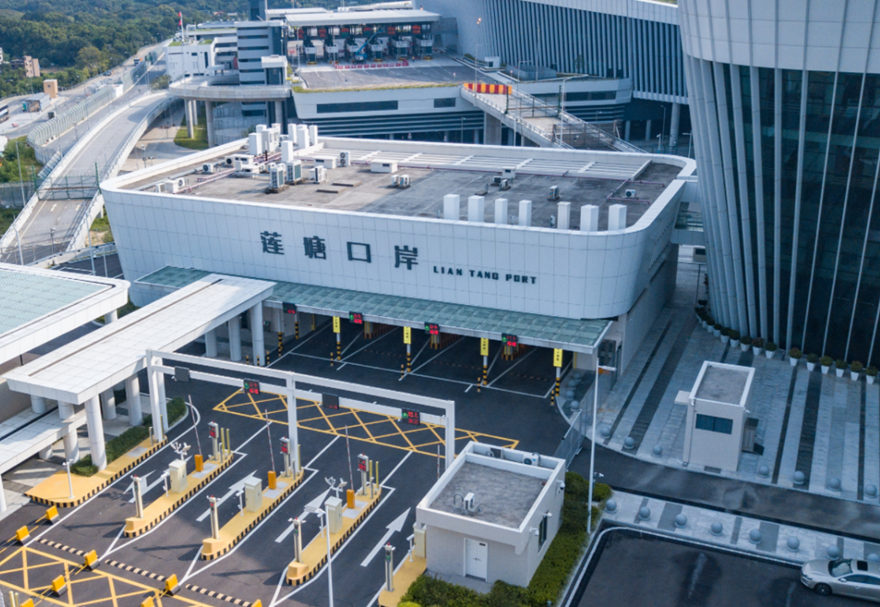 As the first Shenzhen highway port equipped with cold-chain cargo inspection facilities, it has eight "cold-chain cargo inspection platforms", making possible on-site inspection for imported goods with special temperature requirements for preservation, such as fruit and chilled products.
Shenzhen Metro Line 2, Liantang Port Station

In the future, automated inspection channels with the latest technology will be opened at the port, to improve customs clearance efficiency.

Author: Lynette (intern)

Editor: Wing, Steven, Will, Jerry