Stir-fried kimchi dumplings, deep fried chicken with sweet and spicy sauce as well as traditional Korean music and dancing performances featured a "taste of Korea" on July 22 inside the traditional Tang-dynasty-style architecture of the Imperial Springs Resort located in Conghua district of Guangzhou.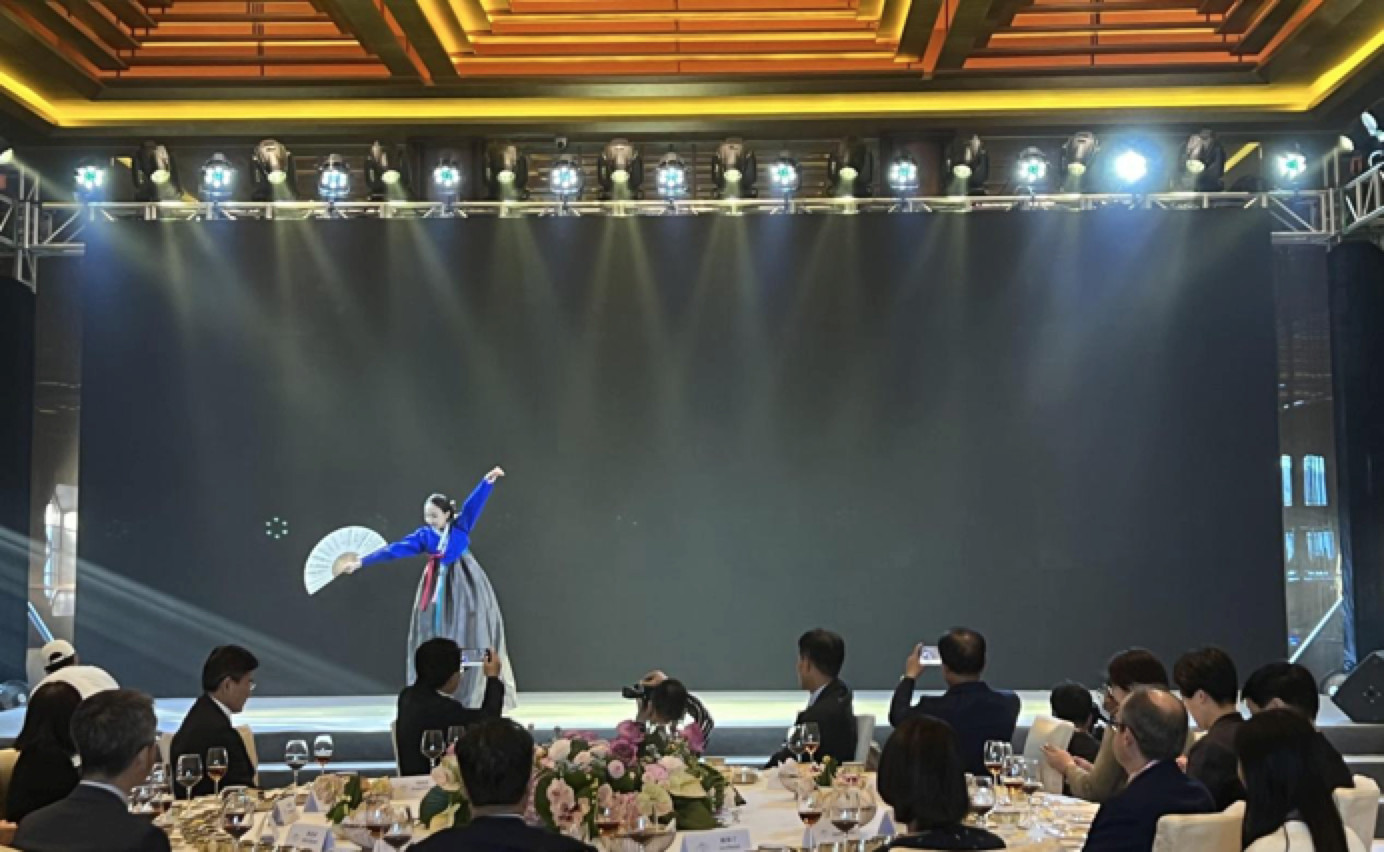 Traditional Korean dancing performance [Photo/ GDToday]
A variety of Korean cuisines, beverage and fashion products were displayed at the event, among which the stir-fried dumplings and deep fried chicken were frozen food products provided by CJ Foods, a leading Korean food provider.
"CJ Foods and Dah Chong Hong jointly set up a dumpling factory in Jiangmen city of Guangdong in 2011. Our products were mainly distributed to Hong Kong in the beginning, but we successfully expanded our mainland market in recent years and distribute our products through major supermarkets such as Walmart, AEON and METRO," said Tai Tao, Regional Sales Director (B2C Huanan Part) of CJ (Qing Dao) Foods.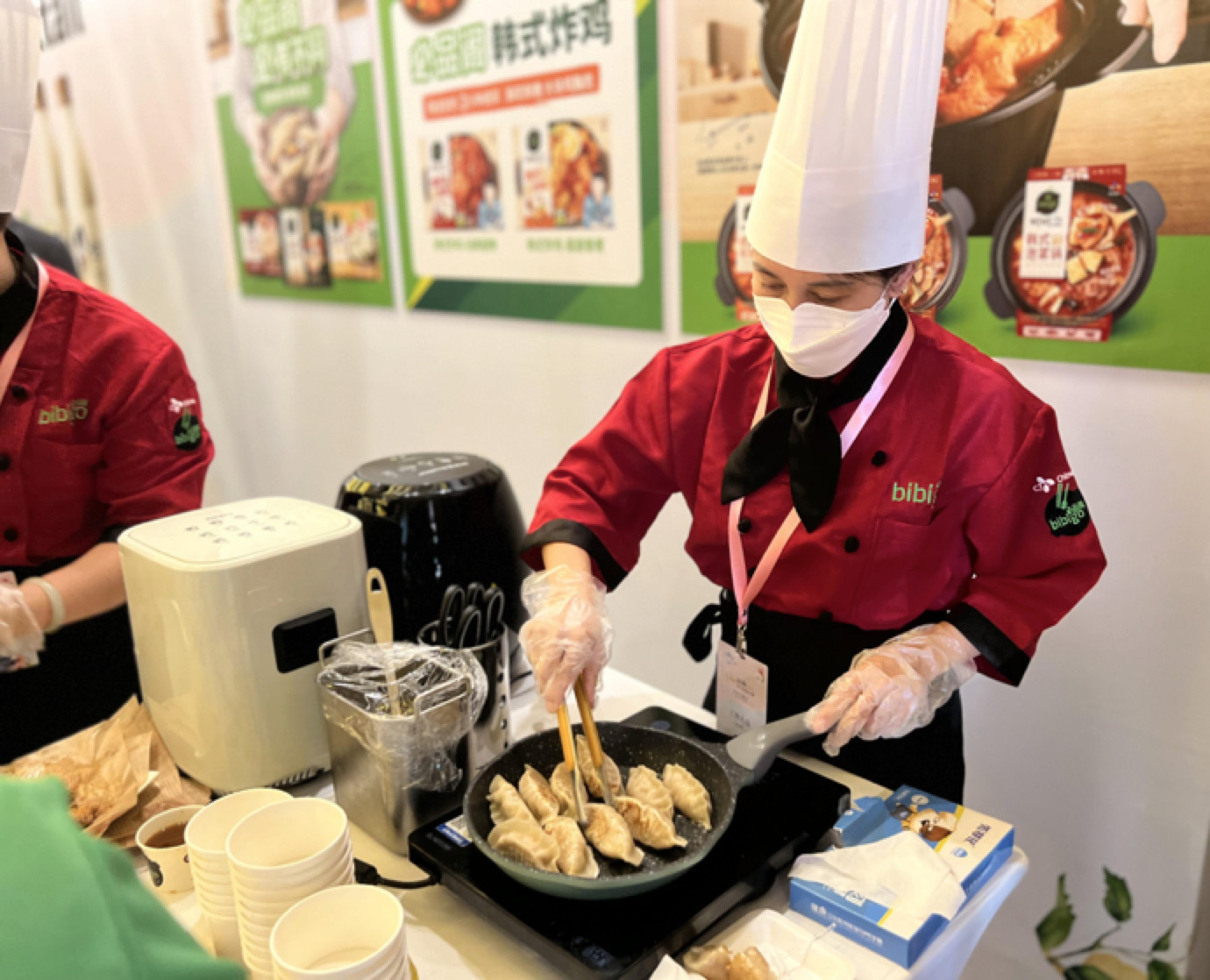 CJ Foods staff members cook stir-fried dumplings at the event. [Photo/ GDToday]
Tai said the company saw a growing demand for frozen food after the Covid-19 pandemic and he hopes to bring more tasty food products to Chinese customers.
Icy and fresh craft beer is presented at the event as well, which makes a perfect combo with the Korean style deep fried chicken. The beer is brewed by the equipment designed by China GDE Engineering (GDE), which is a Guangzhou-based enterprise that provides whole-process services for engineering projects such as engineering design and engineering procurement construction.
"We are looking for partnership with ROK counterparts through this event, especially those that we could cooperate and jointly expand our market share in the Southeast Asian countries," said Li Yanding, General Manager of GDE Overseas Business Department, "we developed connections with major Korean enterprises such as SAMSUNG and HYUNDAI, and participated in joint projects in the fields of food and garbage power.
Li added the company's major overseas market is in Southeast Asia, Africa and Latin America. The cooperation with ROK enterprises is expected to improve the standard of their design and facilitate the implementation of engineering projects.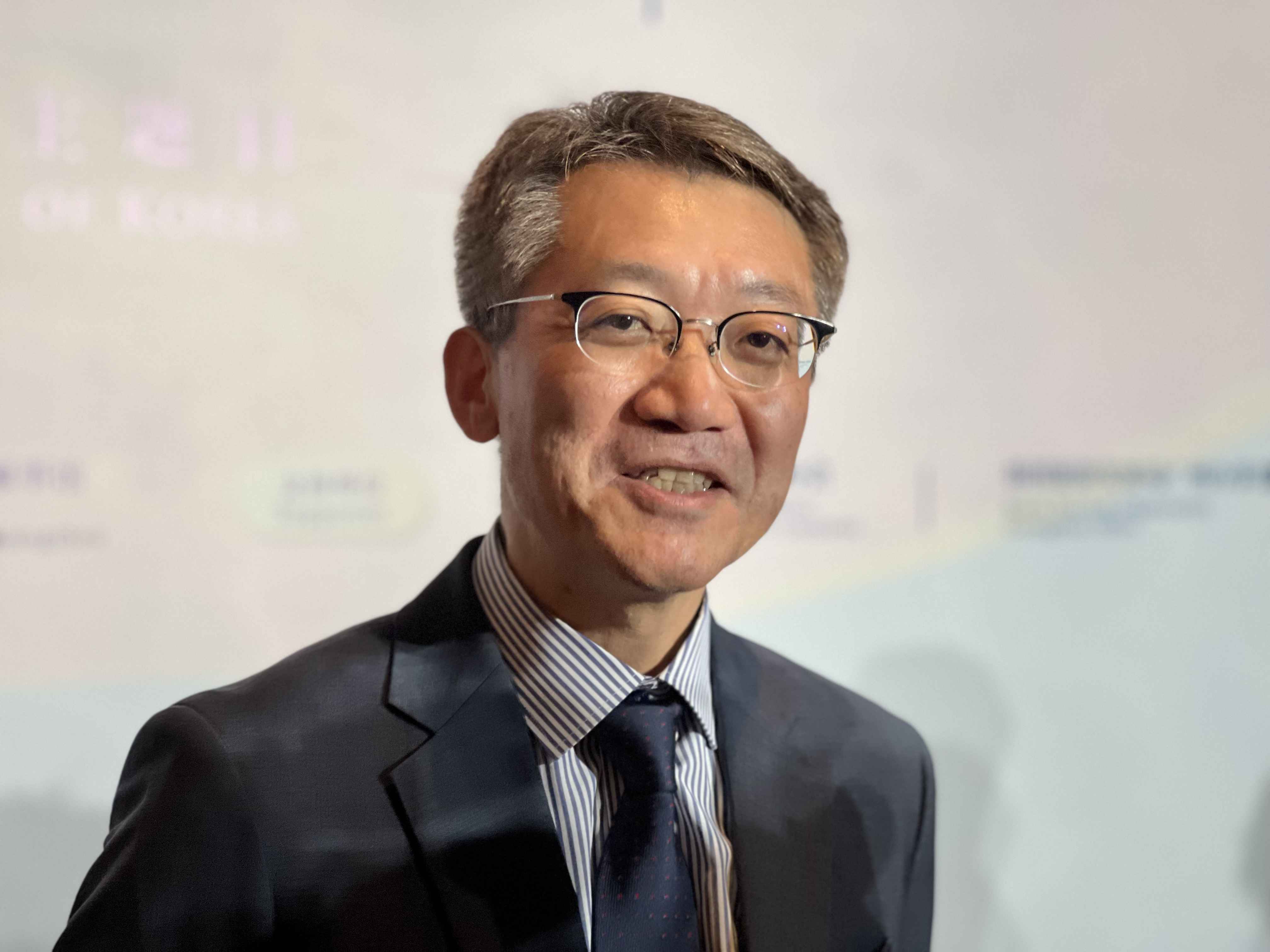 Han Jae Heuk, Consul General of Republic of Korea (ROK) in Guangzhou[Photo/ GDToday]
Han Jae Heuk, Consul General of Republic of Korea (ROK) in Guangzhou, highlighted that 2022 marks the 30th anniversary of China-ROK diplomatic relations. He hopes to deepen mutual communication and understanding through cultural events like the 'A Taste of Korea" Day.
"Guangdong has been a close trade partner with the ROK with a wide range of cooperation. The bilateral trade volume between Guangdong and ROK takes up about one fourth of the national total," Han said, "We are planning a China-ROK painting exhibition with the Guangzhou Academy of Fine Arts as well as a series of exhibitions and performances in the second half of this year."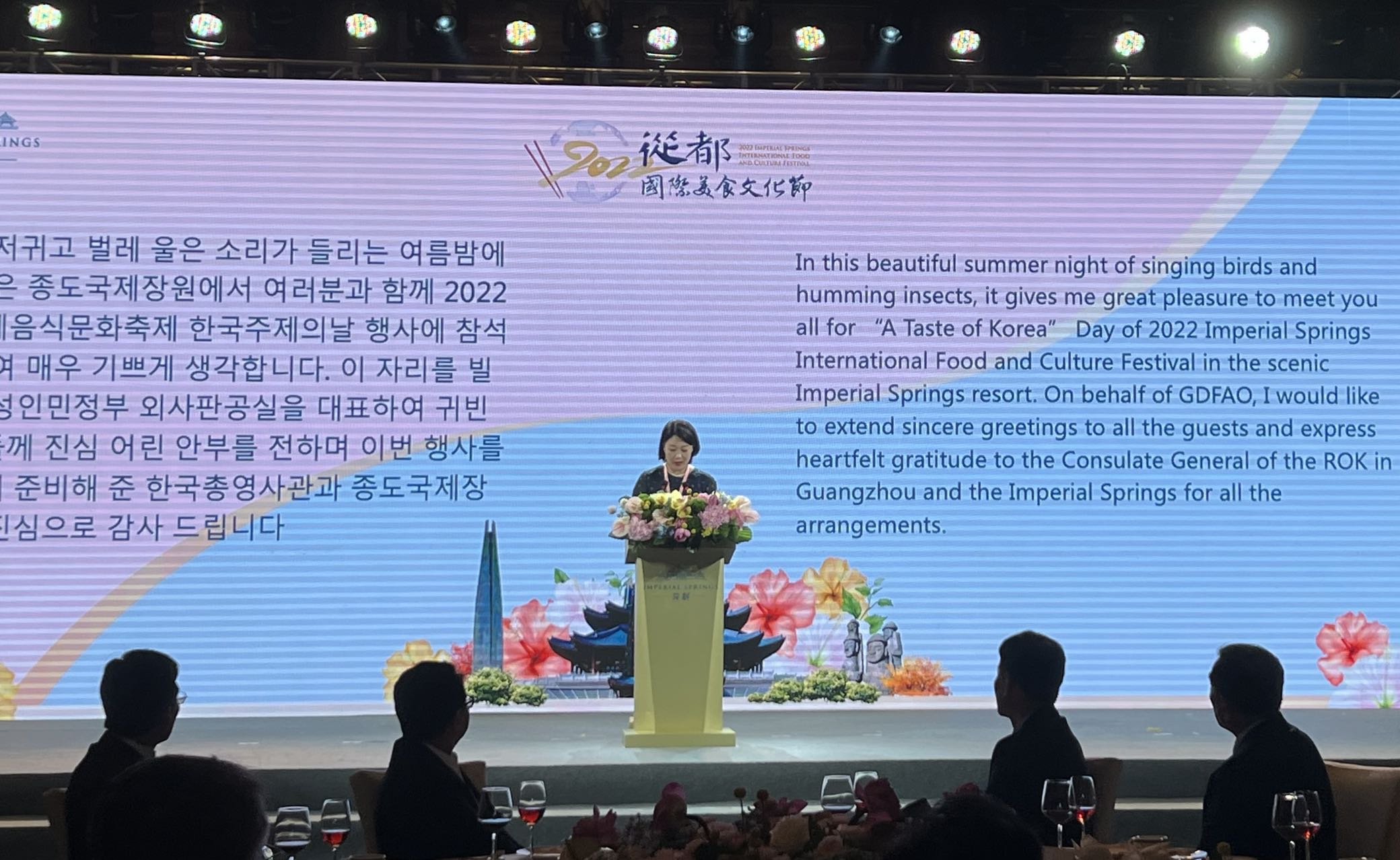 Liu Chenzi, Director-General of Guangdong Foreign Affairs Office [Photo/ GDToday]
Liu Chenzi, Director-General of Guangdong Foreign Affairs Office, said Guangdong and ROK have seen booming growth in exchanges and cooperation over the past 3 decades in various fields including trade and investment, sister cities, culture and art, science and technology education. Hence, people of both sides understand better about each other and have forged greater bonds.
"Guangdong has been creating high-level platforms such as this Imperial Springs International Forum to push forward for international conversation and cooperation. We hope foreign Consulates General in Guangzhou can continue to play their important roles in bilateral cooperation and bring actual benefits to people of both sides," she said.
The "A Taste of Korea" Day is part of the ongoing 2022 Imperial Springs International Food and Culture Festival. It is jointly organized by Imperial Springs, Guangdong People's Association for Friendship with Foreign Countries and the Consulate General of ROK in Guangzhou.
According to the organizer, the event presented traditional Cantonese cuisines such as steamed grouper as well as authentic Korean cuisines including BBQ beef and fried rice cake.
The festival started from June 11 and will last through the year, aiming to share the local food culture while introducing iconic cuisines from different countries worldwide.
Author: Jasmine, Nina
Editor: Wing, Steven, Jerry