The Canton Tower Science & Technology Conference AIGC Summit 2023 is ongoing in Guangzhou from May 25 to 26, organized by Guangzhou Municipal Science and Technology Bureau and ADG.
Government officials, scholars and experts from the business community of countries including China, the US, France, Spain, the Republic of Korea, and Russia gathered to discuss the most recent applications of artificial intelligence (AI) and to exchange ideas on the state of science and technology.
Speeches were delivered at the main forum, focusing on manufacturing, industrialization of large language models, unmanned driving, international development of enterprises, and higher education empowered by technology.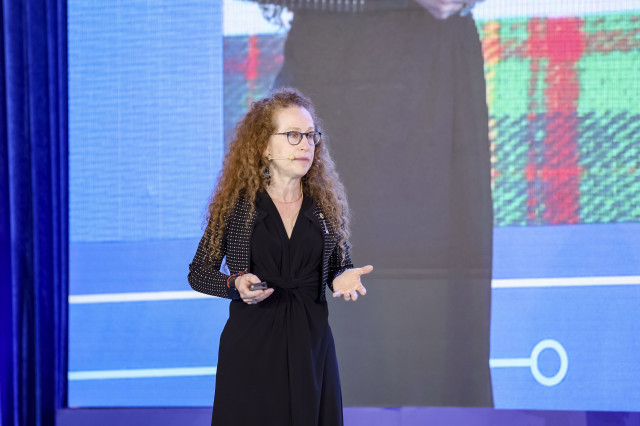 (Justine Cassell/photo provided to GDToday)
Justine Cassell, Professor at Carnegie Mellon University, delivered a speech on the language revolution in the age of AI. "AI is not a technology. AI is the process of building machines that act like humans or do what humans do," said Cassell.
She suggested that AI brings opportunities for entrepreneurs in the business process, such as improving communication, speeding up the creation of marketing materials, and automatic summarization of market data.
Cassell believes that AICG will be more accurate while AI systems can be more transparent in the future. She took Microsoft Bing as an example, saying "Microsoft brings Bing together with ChatGPT so that the information is more accurate. People also want to know where the data comes from, and ignorance of AI will make people fearful."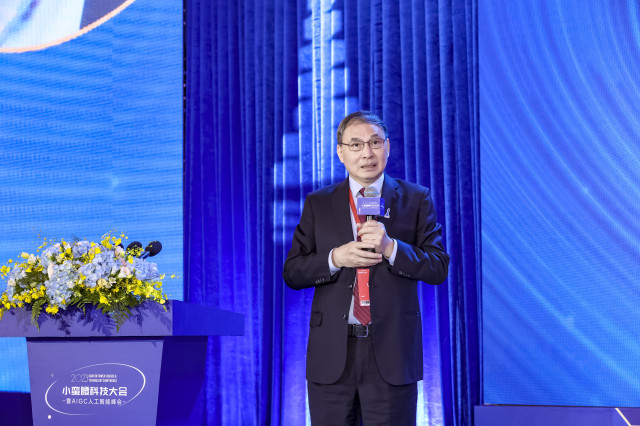 (Zheng Yongnian/photo provided to GDToday)
Zheng Yongnian, Head of the Guangzhou Institute of GBA, highlighted the conditions for the sustainable development of technology. "Firstly, we need numerous universities or institutes to carry out basic research. Secondly, we need enterprises to transform basic research outcomes. Thirdly, we need advanced financial services to support basic research and technological application," said Zheng.
Ten sub-forums were also scheduled during the event, with the themes covering the transition of civilization in the AI era, China-Russia cross-border e-commerce, development of industrial Internet for carbon neutrality, digitization of aerospace, land and marine research, AI talent, venture capital, enterprise digital transformation, and social commerce.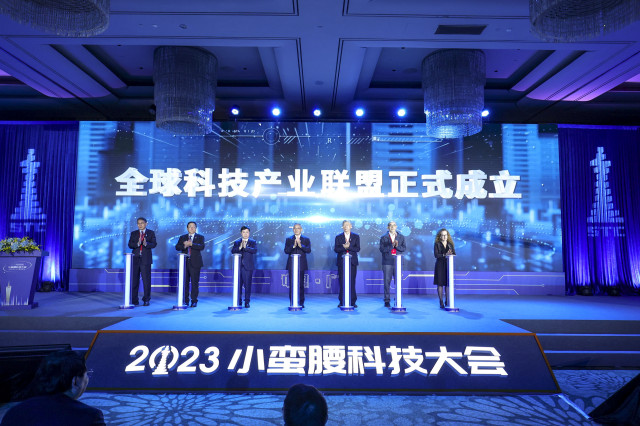 (Global Sci-Tech Industry Alliance/photo provided to GDToday)
At the main forum, the Global Sci-Tech Industry Alliance was officially inaugurated. Additionally, more than ten companies signed agreements for cooperation in the sci-tech sector at a ceremony marking the signing of projects.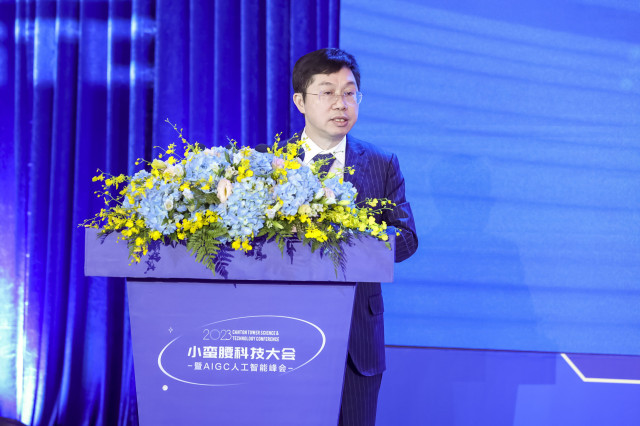 (Zhu Dongfang/photo provided to GDToday)
"The establishment of the Global Sci-Tech Industry Alliance will be the impetus for international exchanges of sci-tech innovation. We expect to promote investment and cooperation between the US, European countries, and Asian countries," said Zhu Dongfang, President of IDG Asia.
According to Zhu, a new development boom in artificial intelligence is underway worldwide. IDC statistics show that global spending on the AI industry will reach 154 billion USD in 2023, up 26.9 percent year-on-year. The spending on AI-related industries will exceed 300 billion USD by 2026, with a compound annual growth rate of 27 percent from 2022 to 2026.
Speaking of the AI industry in Guangzhou, Zhu believes that the city has advantages of talent, research institutes, manufacturing, as well as public and private capital, which is important for establishing a sci-tech ecosystem. "Guangzhou is competitive in developing its AI industry, and it can take the lead in China, especially considering all the opportunities brought by the Guangdong-Hong Kong-Macao Greater Bay Area," he added.
According to the Guangzhou government, the city has released a three-year (2021-2023) plan to develop the artificial intelligence industry. Focusing on smart manufacturing, smart driving, smart health care, and smart cities, Guangzhou has paid efforts to develop AI-related industrial chains. Guangzhou ranks 4th in China in terms of overall competitiveness in the AI industry, according to the AI Development Index Report of Cities in China (2020-2021).
Reporter丨Nina, Jasmine
Editor丨Wing, Steven, James