"The advantage of the Guangdong-Hong Kong-Macao Greater Bay Area (GBA) lies in its efficient combination of market forces and government plans," said Galina Kulikova, the First Deputy Chairperson of Russia-China Friendship Association. "It's an example of China's people-centered development. The government attaches importance to residents' social welfare, education and security, and strives to create livable communities for its people."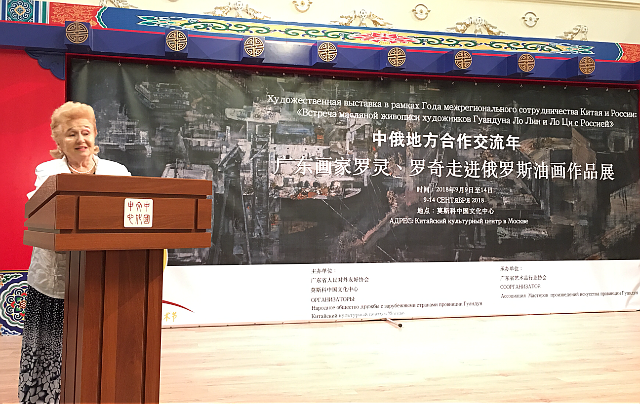 Galina Kulikova dedicated to promoting China-Russia relations
Kulikova visited Guangdong multiple times in the 1950s, 1980s and 1990s. When the development of GBA commenced in 2017, she toured Shenzhen, Hong Kong Special Administrative Region (SAR) and Macao SAR. "I could see dramatic changes in the Area on each of my visits," Kulikova said.
Kulikova believes some typical characteristics of the GBA contribute to its rapid development. "The GBA ranks high in China in terms of its GDP, population and trade volume. Moveover, with two developed markets in the region — Hong Kong SAR and Macao SAR, the GBA has become one of the most open and economically dynamic regions in China," she furthered, "The Area is promoting the convergence of rules and systems, as well as facilitating market connectivity among Guangdong province, Hong Kong SAR and Macao SAR. Under the policy of 'one country, two systems', the GBA can take advantage of the different markets of Chinese mainland and the two SARs to dovetail with global economic development."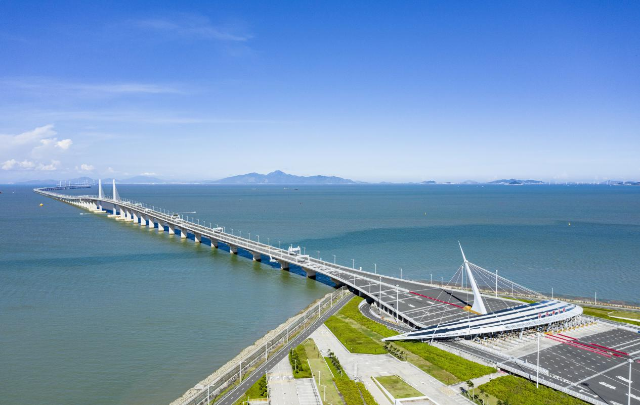 The Hong Kong-Zhuhai-Macao bridge. (Photo: Nanfang Daily)
According to Kulikova, The Plan on China-Russia Cooperation and Development in the Russian Far East Region (2018-2024) is being actively implemented. "I believe this is a great opportunity for Chinese enterprises, including those in the GBA, to deepen cooperation with the Russian Far East," she went on, "The GBA is known for its high-tech industry, infrastructure construction and urban planning. I hope GBA companies could play an active part in the development of the Russian Far East."
The cultural exchange between China and Russia is also one of Kulikova's focuses. "Russia is constructing a museum, cultural and education complex in Vladivostok, with the help of China," Kulikova elaborated. "The GBA values cultural development and innovation. In the future, we may involve more GBA enterprises in the development of education, sport and culture industries in Russia, especially its Far East region."
"I am expecting to strengthen the cultural ties between Russia and the GBA. For example, we can organize delegations from the arts and cultural sector to visit each other," Kulikova said. "In this way, we may consolidate our long-lasting friendship."
Co-presented by GDToday and Nanfang Daily
Authors | Luo Xiaohua,Gong Chunhui, Zheng Huiyu (intern), Lydia Liu
Poster designers | Zhang Zhe, Liu Zikui, Zhang Ruiwei
Editors | Wing, Steven, Jasmine, Jerry
Guangdong People's Association for Friendship with Foreign Countries contributed to the article.