On September 28, the European Chamber held a news conference to publish its European Business in China Position Paper 2023/2024 (Position Paper 2023/2024) in Guangzhou.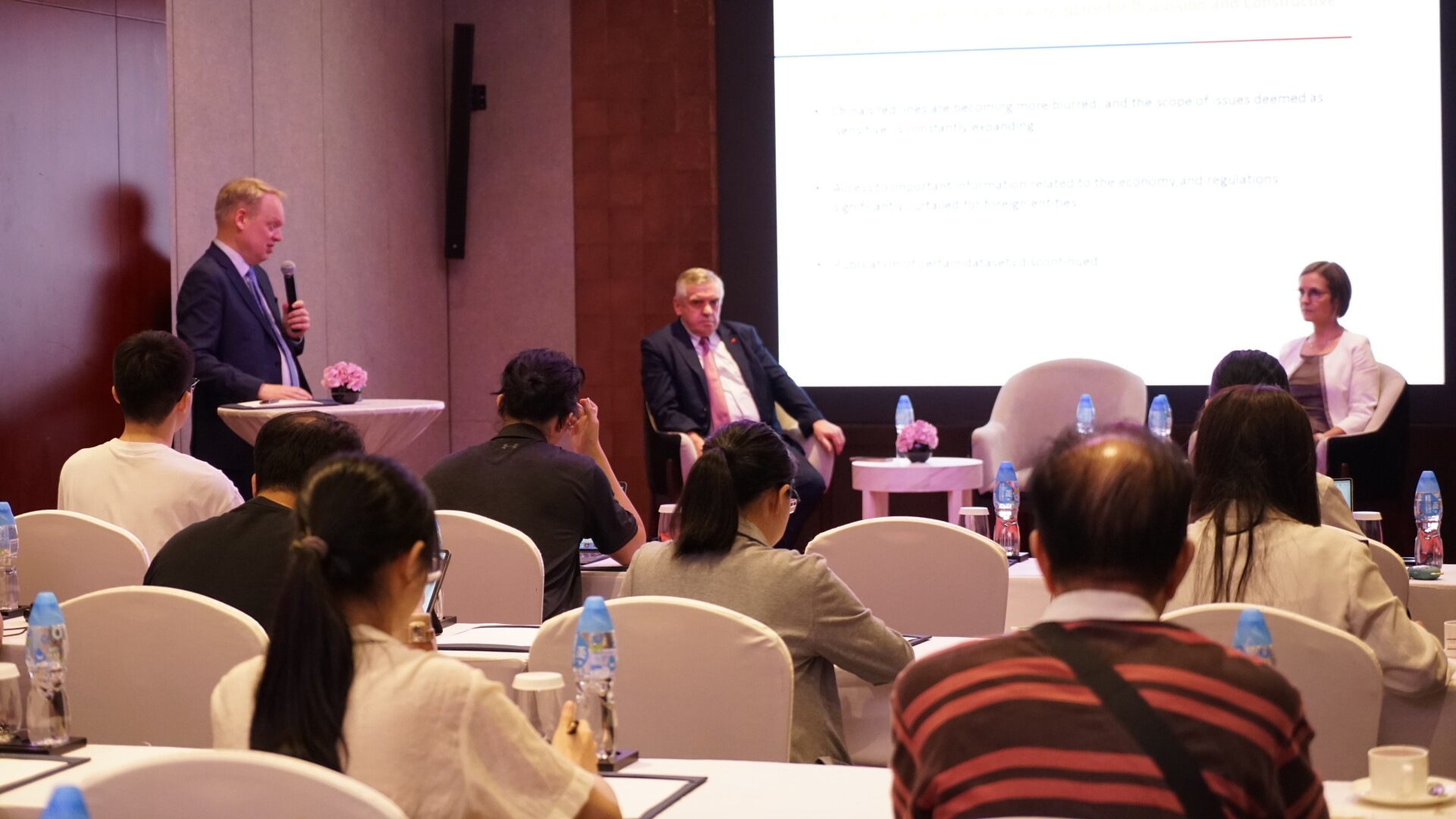 (Photo provided to GDToday)
The Position Paper 2023/2024 provides more than one thousand recommendations based on resolving challenges faced by European companies operating in China, which will contribute to attracting and retaining foreign investment in China.
Jens Eskelund, President of the European Chamber, said that the European Chamber predicted at the beginning of this year that China's economy would have a very strong rebound in 2023, which is beneficial for European companies developing in China.
He furthered that, at present, 63 percent of European enterprises hope to expand their market in China.
Jens Eskelund pointed out that China's State Council issued 24 specific measures in August regarding further optimizing the foreign investment environment and intensifying efforts to attract foreign investments, and European enterprises are very excited about that.
"Our members want to increase their engagement and make bigger contributions to China's development, but they now need to see concrete action being taken," said Jens Eskelund.
Reporter丨Nina
Editor丨Wing, Nan, Monica, James