From January to July this year, the number of large accidents and deaths in Guangdong fell by 14.3% and 17.3% year on year. Also, there were no major accidents for 25 consecutive months in Guangdong, according to Wang Zaihua, director of the Department of Emergency Management of Guangdong Province, at a press conference on the province's emergency management work held on August 16.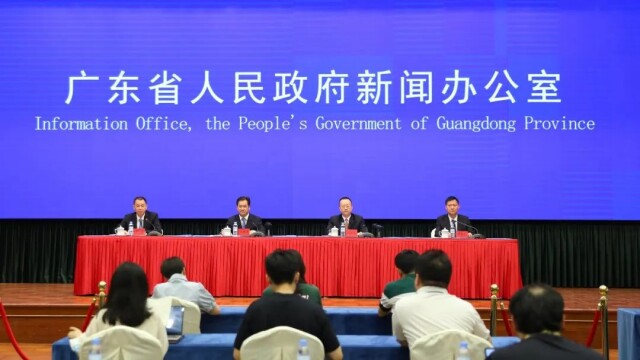 Photo: Cao Yaqin
"In the first seven months of this year, the province has carried out administrative enforcement on production safety 25,000 times and imposed administrative penalties 14,000 times," Wang Zaihua added.
Since the flood season began on March 27, Guangdong has experienced 21 rounds of heavy rainfall without casualties. It is expected that another 2 to 3 typhoons will land on or seriously affect Guangdong this year. "Guangdong will continue to strengthen the monitoring and forecasting of warnings, release warning information timely, and effectively safeguard people's lives and properties."
In terms of rescue work, Guangdong is building 10 types of professional emergency rescue teams, such as forest fire prevention and fighting, and aviation emergency rescue.
According to the conference, Guangdong is also accelerating the construction of the National Southeast Regional Emergency Rescue Centre project, which is expected to be completed and put into operation in the first half of 2024.
It is reported that the National Southeast Regional Emergency Rescue Centre is located in Chaozhou, an eastern city in Guangdong. Covering a land area of about 33 hectares, the Centre will consist of infrastructures for emergency command and comprehensive training, apron, disaster simulation training venues, and more. It is designed to be responsible for typhoons and secondary, derivative disaster emergency rescue tasks in Guangdong, Guangxi, Hainan, Fujian, Zhejiang, Shanghai, and other regions.
In addition, the province is also speeding up the construction of its emergency material reserve system. A database for major and potential hazards has been established and is open to the province's emergency management departments at all levels.
Author | Abby, Jenny (intern)
Editor | Olivia, Nan, James