Recently, Aojiang Grand Bridge of Shantou-Shanwei High-speed Railway has entered the construction phase of ballastless tracks.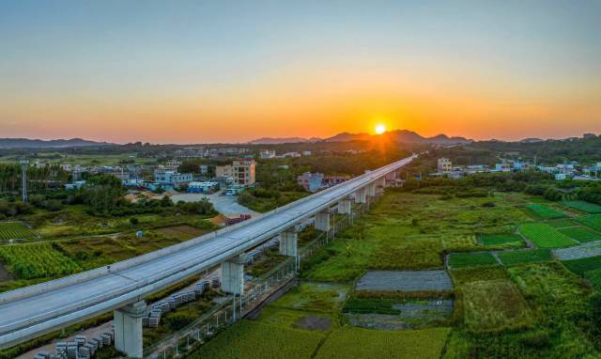 [Photo: Nanfang Plus]
So far, a total of 700 box girders have been erected on 15 bridges of the high-speed railway. With a total length of 37.16 kilometers, this section is the first to have completed the production of precast beams and the installation of box girders.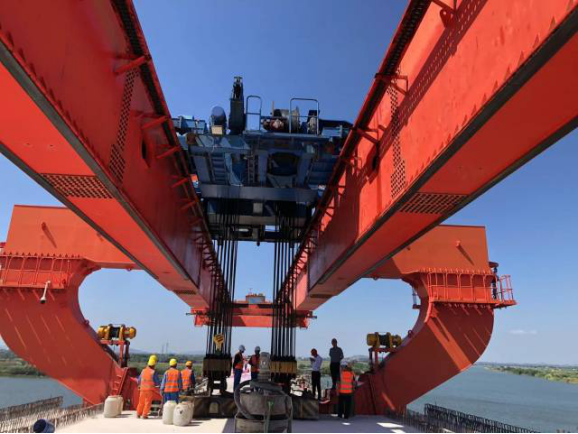 [Photo: Nanfang Plus]
As the world's first high-speed railway that can travel through a sea tunnel, the under-construction new line starts from Shantou Station of Guangzhou-Meizhou-Shantou Railway in the east and terminates at Shanwei Station of Xiamen-Shenzhen Railway in the west.
Upon completion, it will not only cut the traveling time from Shantou to Shanwei from two and a half hours by the expressway to within 1 hours by the high-speed railway, but also form a "deli circle" of Teochew cuisine, including beef ball, seafood, and rice noodles.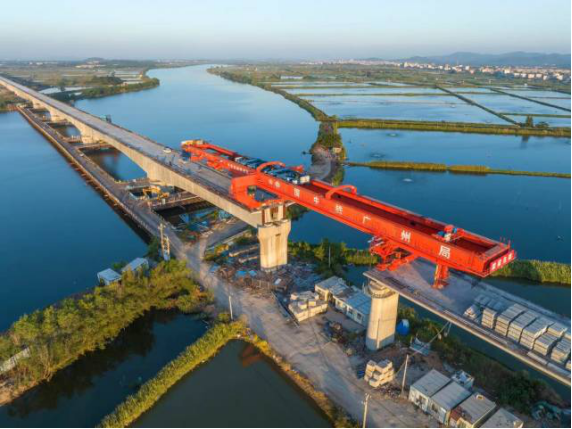 [Photo: Nanfang Plus]
With a design speed of 350 km/h, the high-speed railway has 7 stations (3 in Shanwei, 1 in Jieyang, and 3 in Shantou) and a main line of 162.24 kilometers with 35 bridges (113.69 kilometers) and 13 tunnels (32.40 kilometers).
As one of the integral parts of the intercity railway network in Eastern Guangdong, Shantou-Shanwei High-speed Railway is expected to open to traffic by 2023. By then, it will become a main channel between the eastern region and the Pearl River Delta cities.
Author | Fanny
Editor | Wing, Olivia, Abby, Jerry