The 16th General Conference of The World Academy of Sciences (TWAS) is being held from November 21 to 24 online, and the TWAS Awards Ceremony was also held.
Song Erwei, an academician and also president of Sun Yat-sen Memorial Hospital, was awarded the 2022 TWAS Award in Medical Sciences for his contribution to the understanding of the mechanisms of tumor plasticity regulated by ncRNAs and tumor microenvironment (TME), and significantly contributed to TME-targeted therapies in cancer treatment.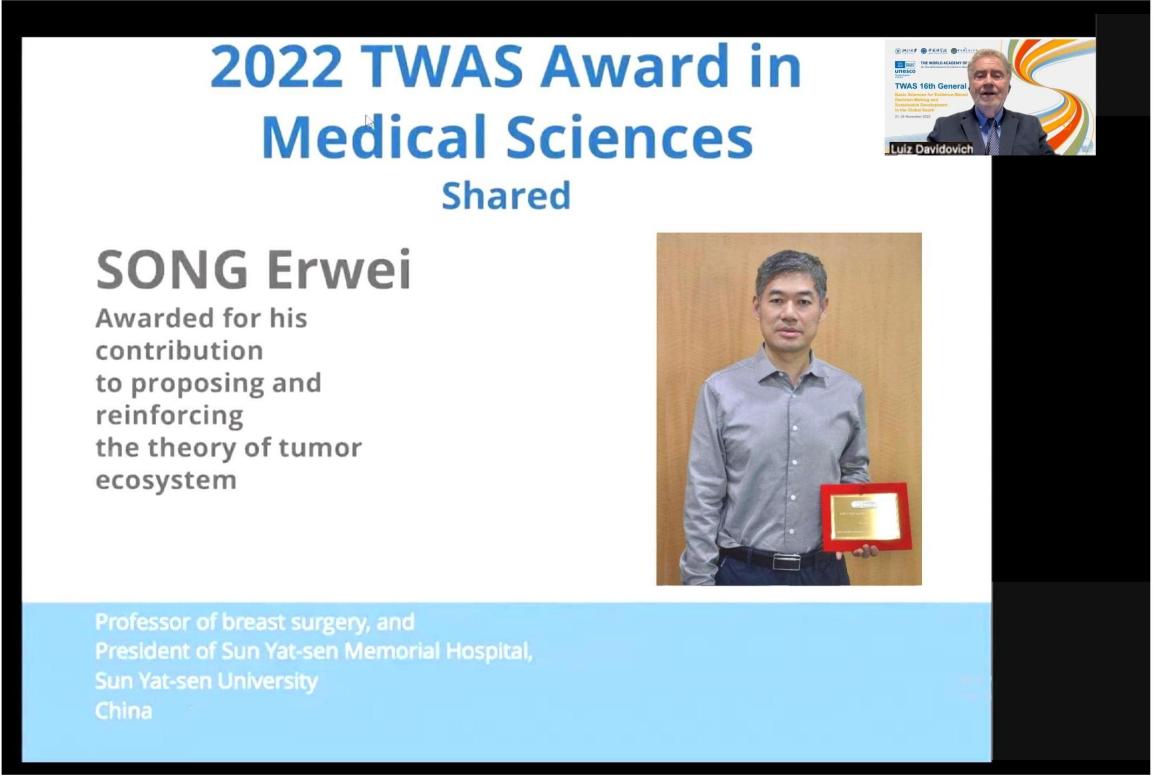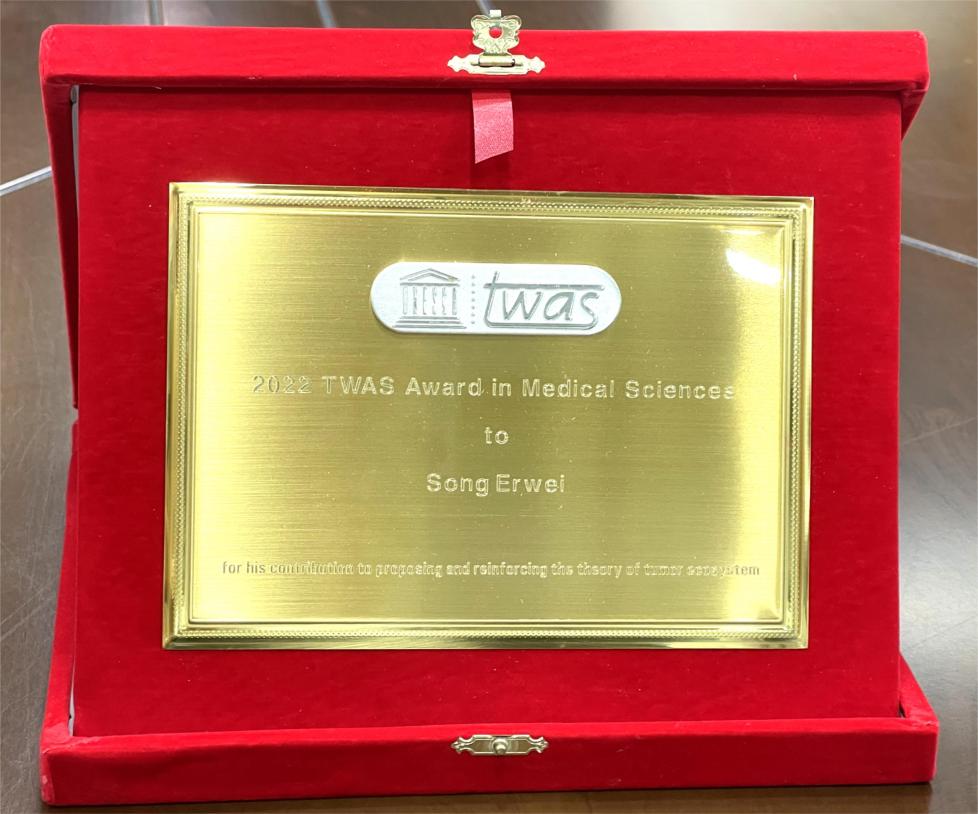 (Photo provided to GDToday)
2022 TWAS Awards have 13 prize winners, all of whom have made outstanding contributions to the advancement of global science and technology. Hugo D. Lujan from Argentina was the co-winner of the 2022 TWAS Award in Medical Sciences.
Devoted to the advancement of science in developing countries, TWAS was founded in 1983 under the leadership of Abdus Salam, the Pakistani physicist and Nobel laureate. The Academy is based in Trieste, Italy.
The Academy provides nine awards to individual scientists who have been working and living in a developing country for at least 10 years, covering agricultural sciences, biology, chemistry, earth, astronomy and space sciences, engineering sciences, mathematics, medical sciences, physics and social sciences. The cycle of the TWAS Awards is now every two years.
Author | Hannah, Joshua (intern)
Editor | Wing, Nan, Monica, Jerry