"I think Guangdong government has so much experience in dealing with COVID, so new measures I think totally fit. Now I can't wait to restart the business trips and projects that were postponed," Ekim Isik Ganimgil, from Türkiye and Director of Guangzhou Fimexasia Trading Co Ltd, told eagerly to GDToday.
On November 30th, Guangzhou announced to further optimize its COVID control measures. The news immediately excited Ekim Isilk and his colleagues.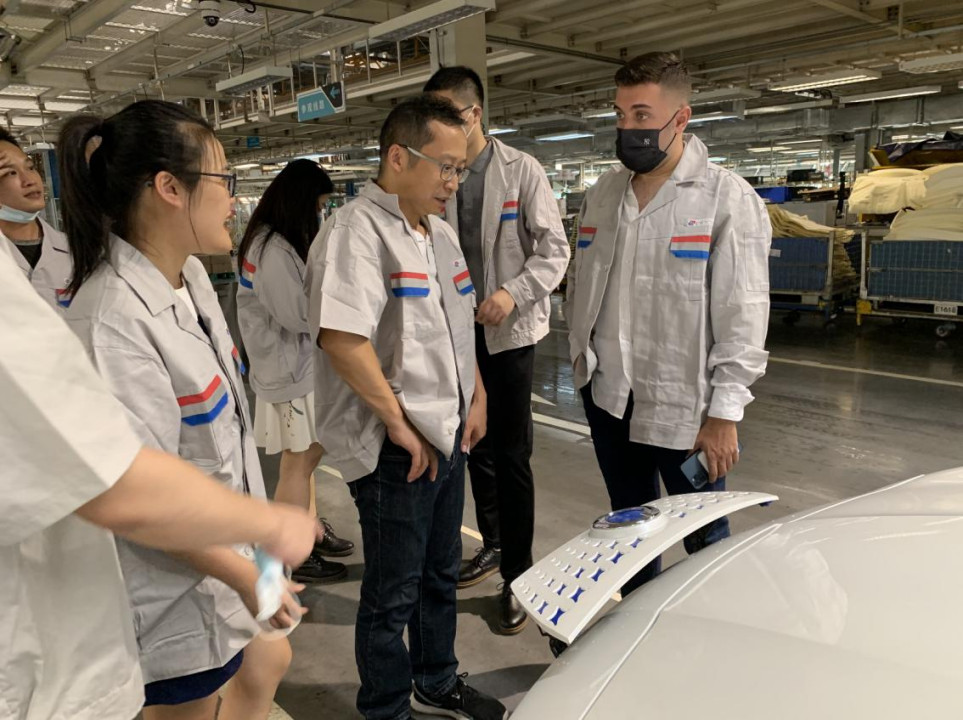 Ekim Isilk visiting supplier's factory (Photo provided to GDToday)
Ekim Isik has been living in Guangzhou since 2009. He founded the company after graduation from Jinan University. Currently, his company is the sole agent for two giant Chinese electric vehicle manufacturers in Türkiye.
"It was no doubt a difficult month for many people in Guangzhou," said Ekim Isik. "Now there is great happiness around us right now, as we can finally get all those postponed work restart."
"I think we will witness the acceleration of international projects in the coming months and that trade will increase in almost every sector. I see that Chinese manufacturers will also increase their place in the international market," Ekim Isilk added.
He claimed that what made him stay in Guangzhou was that he was really impressed by the city during the time he spent here. "I have always regarded the city as the heart of international business and the meeting point for international buyers and advanced manufacturers," he added.
China issued 20 measures to optimize its COVID-19 response last month, including shortened quarantine periods for international arrivals. Hasn't seen his family for almost three years, Emik Isik is planning to go back to Türkiye to see his families in the upcoming Chinese New Year holiday. "I miss them," he said, "Also the quarantine time for international arrivals has now been adjusted to 5 days (plus three days of health observation at home), which is totally okay!"
Reporter: Eastbrook
Video filming: Eastbrook
Video editor: Zoey
Editor: Wing, Steven, Monica, Will