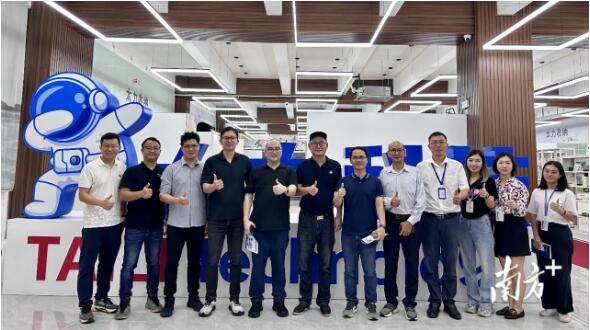 A delegation of Kawan Lama Group visit Zhongshan enterprises from August 14 to 18, 2023.
Kawan Lama Group signed a framework agreement with Zhongshan at the 133rd Canton fair in April 2023. During the visit, the Group met with 19 local enterprises, out the of 100 enterprises recommended by Zhongshan Municipal Commerce Bureau.
According to the Zhongshan government, the matchmaking event covers such fields as kitchen appliances, home appliances, baby strollers, cleaning and washing, handrail and eco-friendly tableware. Some enterprises have received sample orders and will send the samples to Indonesia.
Zhongshan Municipal Commerce Bureau will organize Zhongshan enterprises to participate in the exhibitions held in Indonesia and visit Kawan Lama Group later in September and December.
Kawan Lama Group is Indonesia's leading distribution company with monthly average overseas purchase volume of more than 3000 TEUs.
Reported by: Eliana Chen (Intern)
Edited by: Wing, Jasmine, Jerry