On a weekend on the south side of Guangzhou Liede Bridge, a dozen people were sitting quietly on park benches and low chairs. They occasionally stretched out their hands to measure the ratio between Canton Tower and Liede Bridge with paintbrushes. Passersby would stop curiously, then stood behind them silently and watched for a while.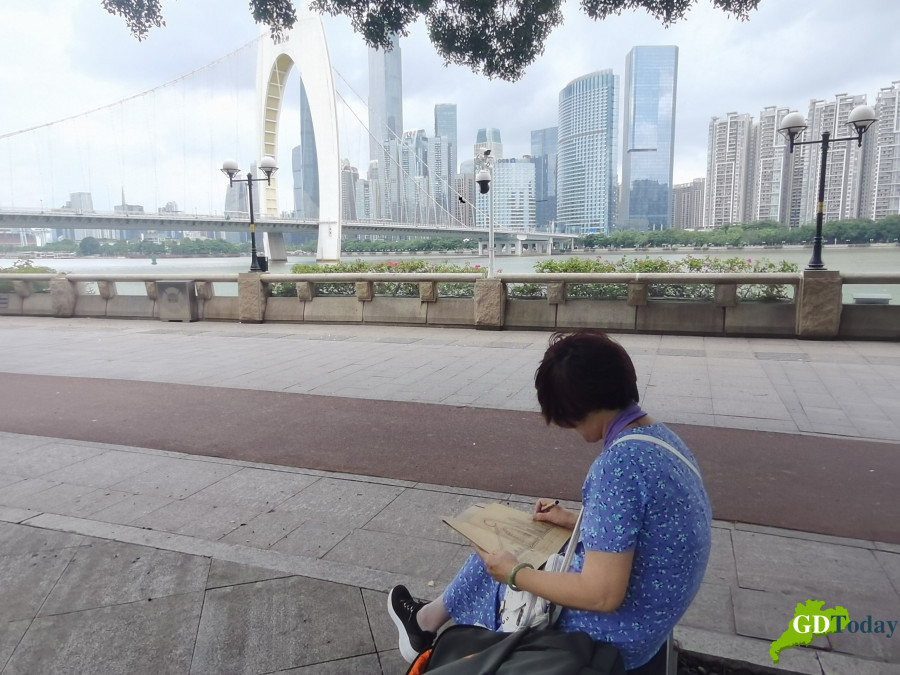 This group of people are members of "Urban Sketchers Guangzhou".

In 2016, Guangzhou artist Xiao got to know the organization. He launched a challenge call on social media platforms, hoping to find like-minded friends to sketch together. At present, Urban Sketchers Guangzhou has developed into a non-profit organization with nearly 1,000 participants.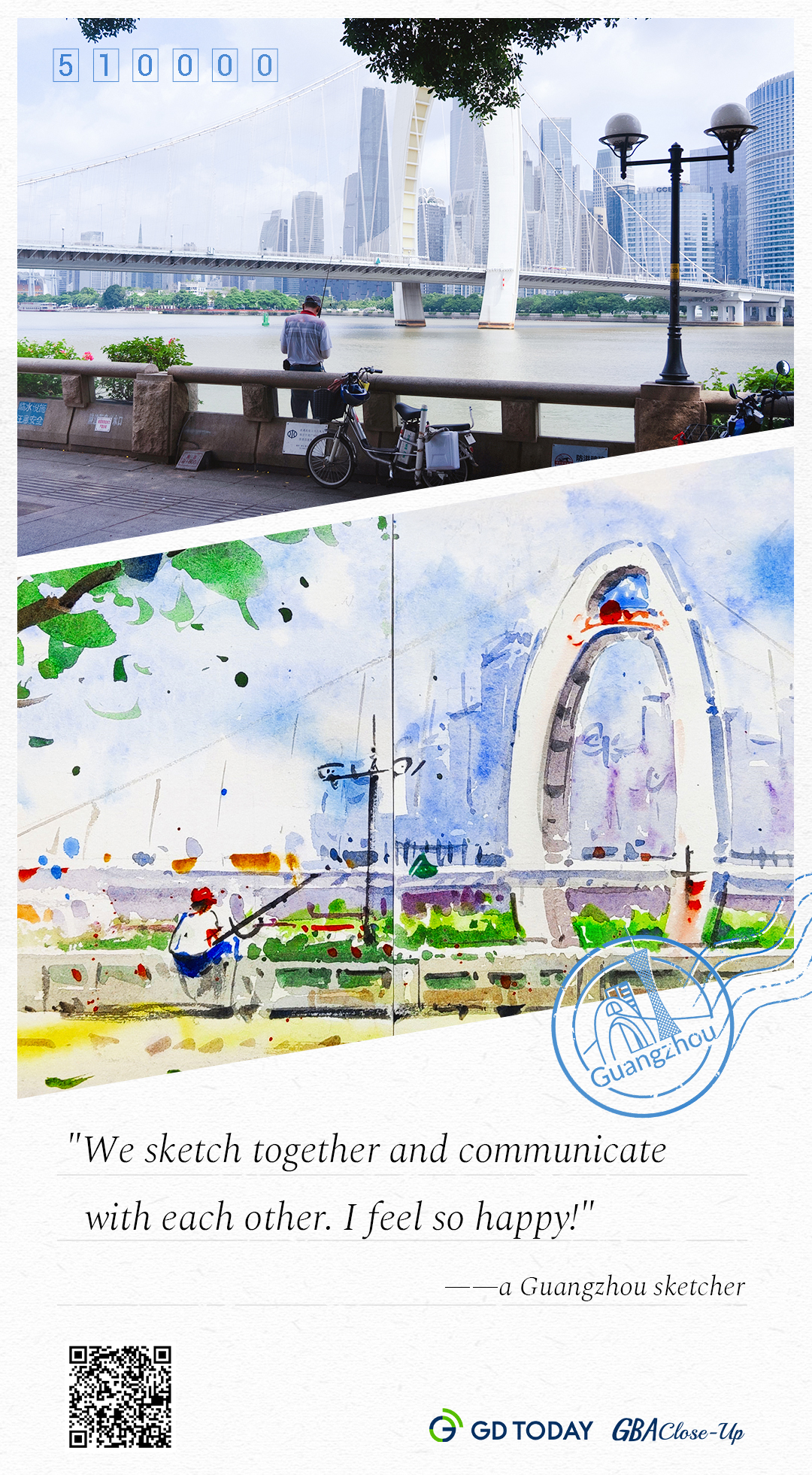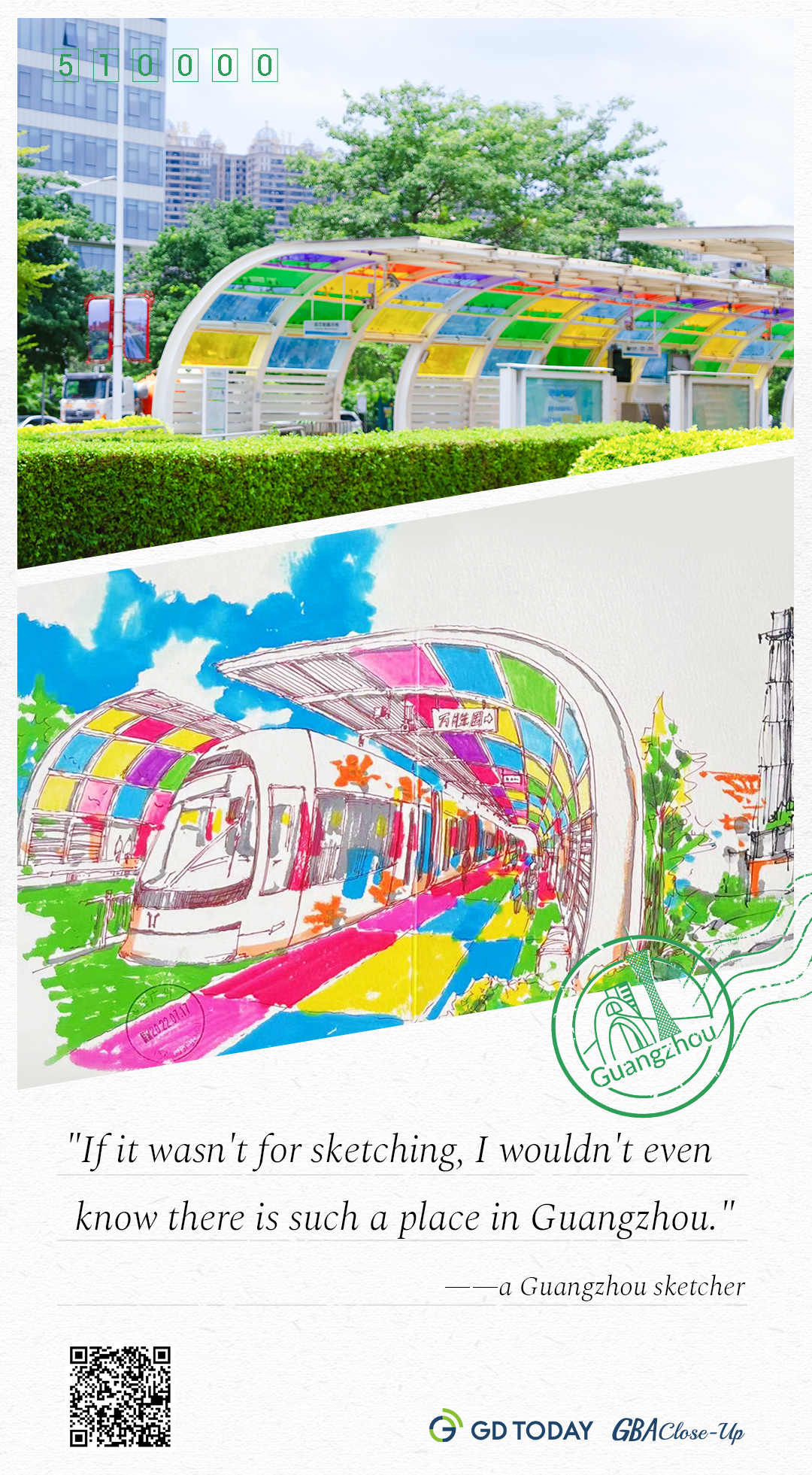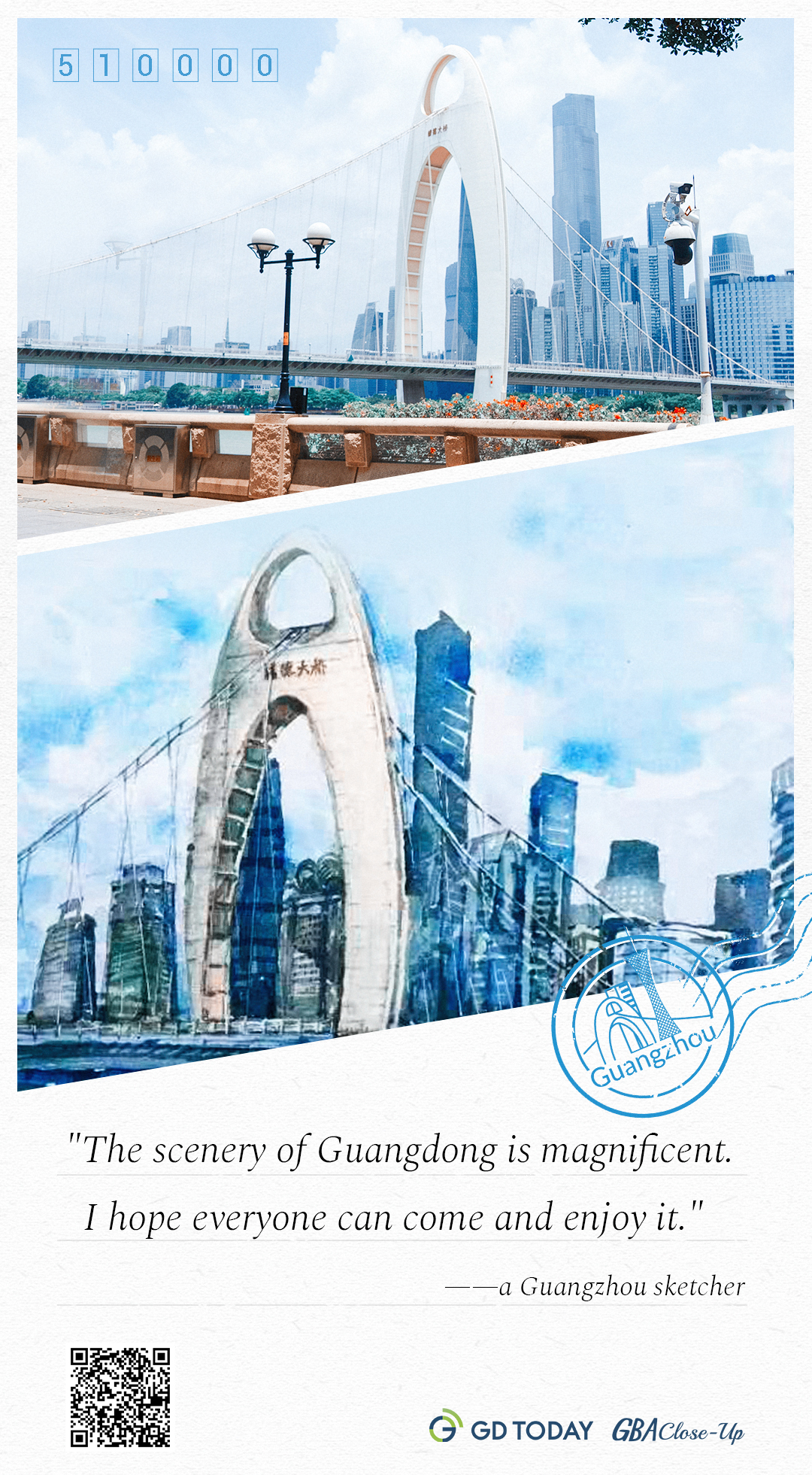 According to Qiu, another founder of Urban Sketchers Guangzhou, they organize members to sketch in various places in Guangzhou and Foshan every Sunday, such as Lijiao Village (沥滘村), White Swan Lake (白鹅潭), Ancestral Temple (祖庙) and more.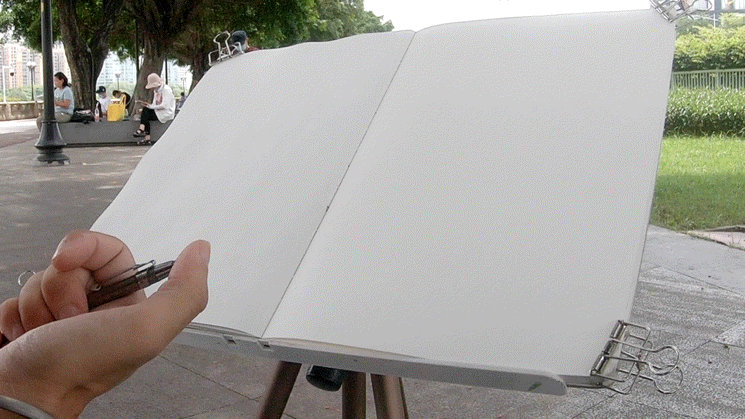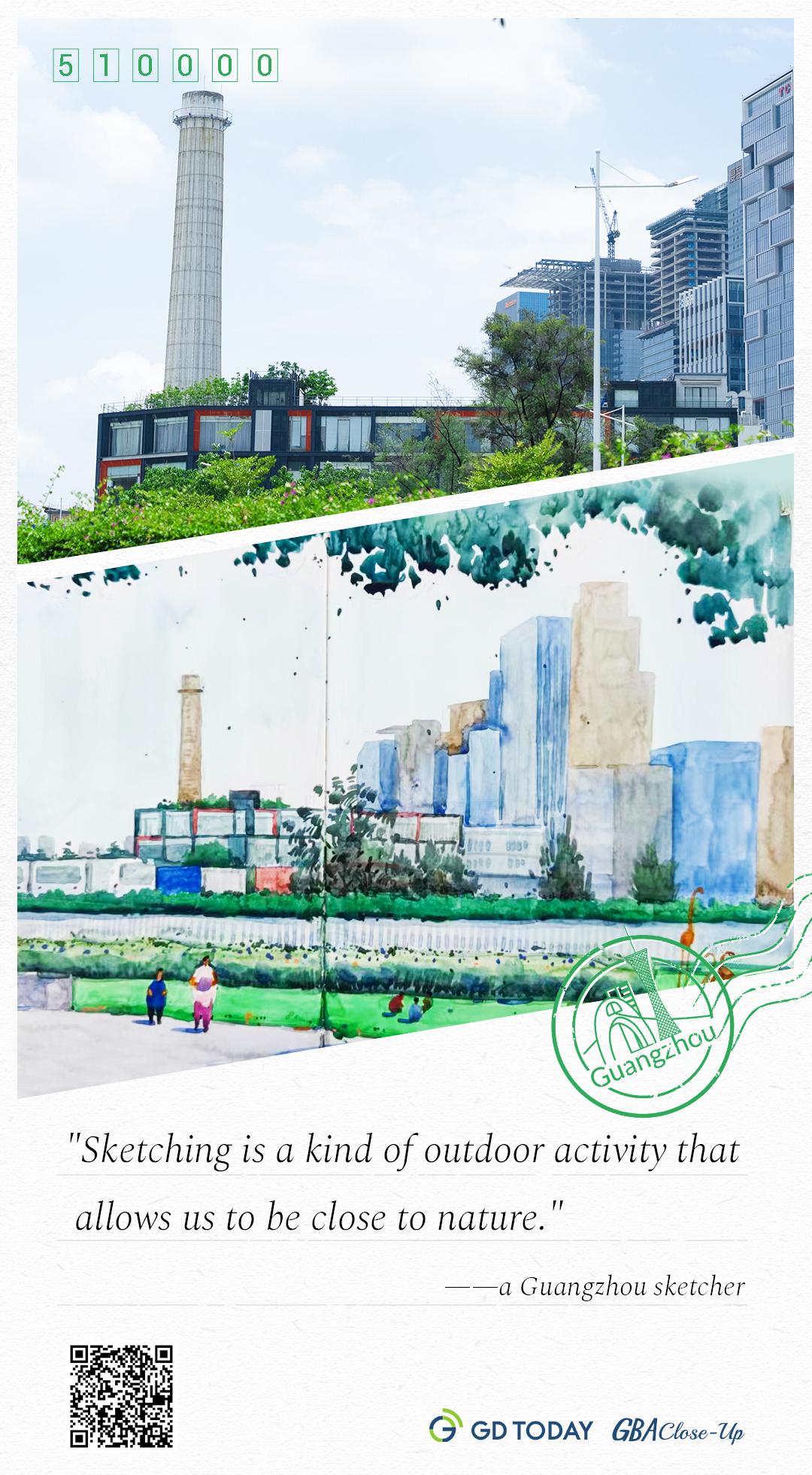 "We held an anti-epidemic themed sketch exhibition in May at the Guangzhou Book Center," said Qiu. "Our members hope to use their hands and pens to record those unforgettable scenes during the fight against the virus."
68-year-old Mr. He has joined Urban Sketchers Guangzhou for 4 years. He is best at sketching on rice paper with a Chinese brush. His painting, like traditional Chinese paintings, are mainly black, white and gray.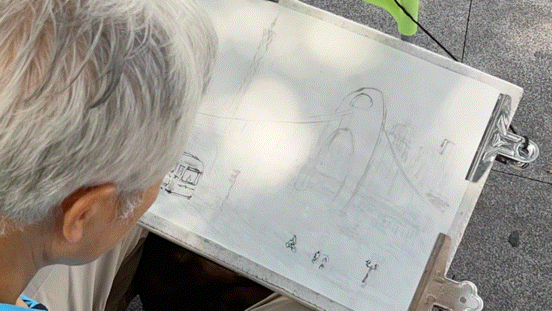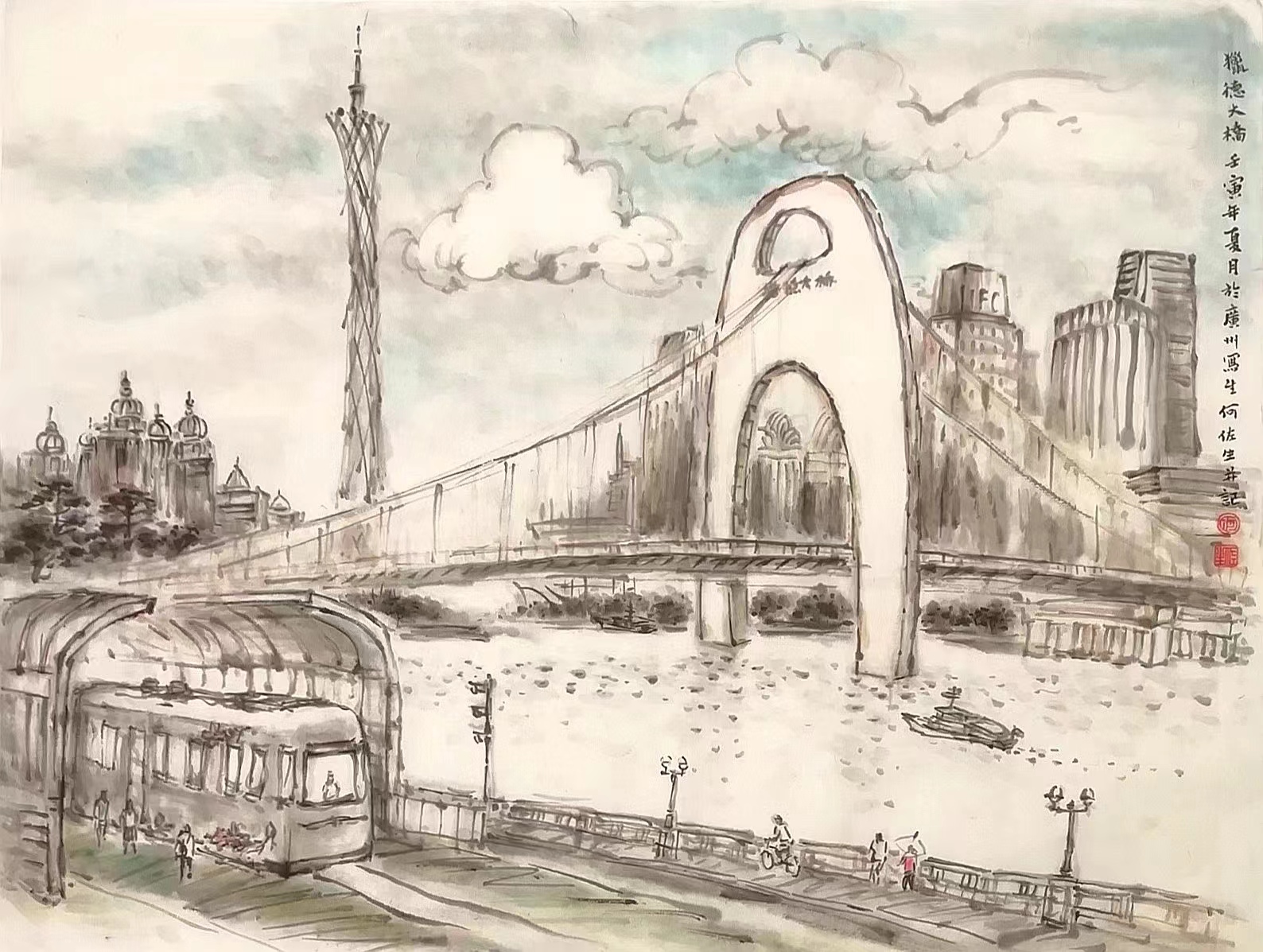 "Compared to landmarks in Guangzhou, I prefer to sketch some small streets and alleys in the city. And I like to add vivid characters to my paintings," said Ding Mao, a sketcher and also a lawyer. Ding Mao explained that sketching for him is a good way to have a rest. On weekends, he usually wakes up at 6 in the morning, works for 2 hours, and then comes out to sketch. "After sketching, I will rush back to my office and deal with emails."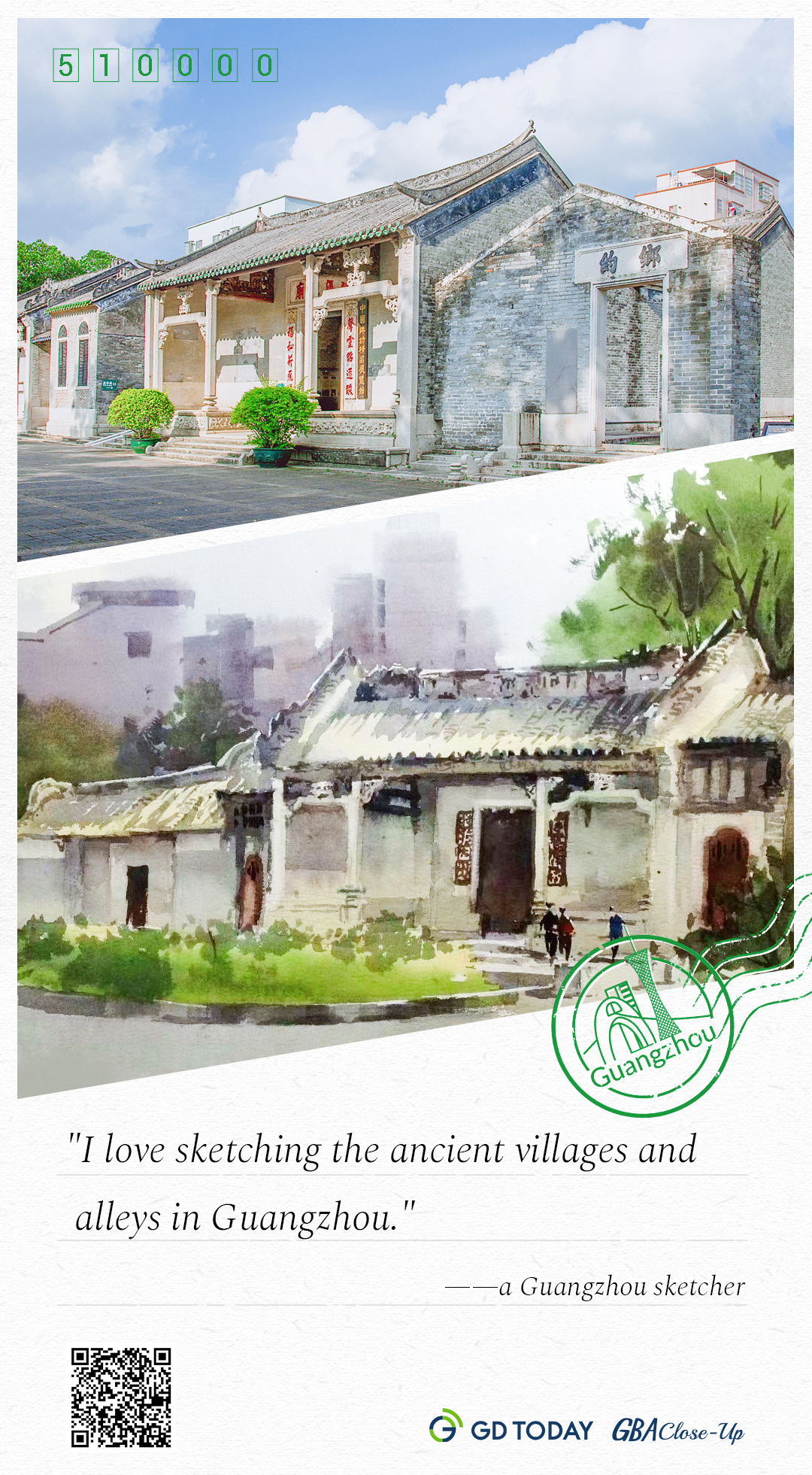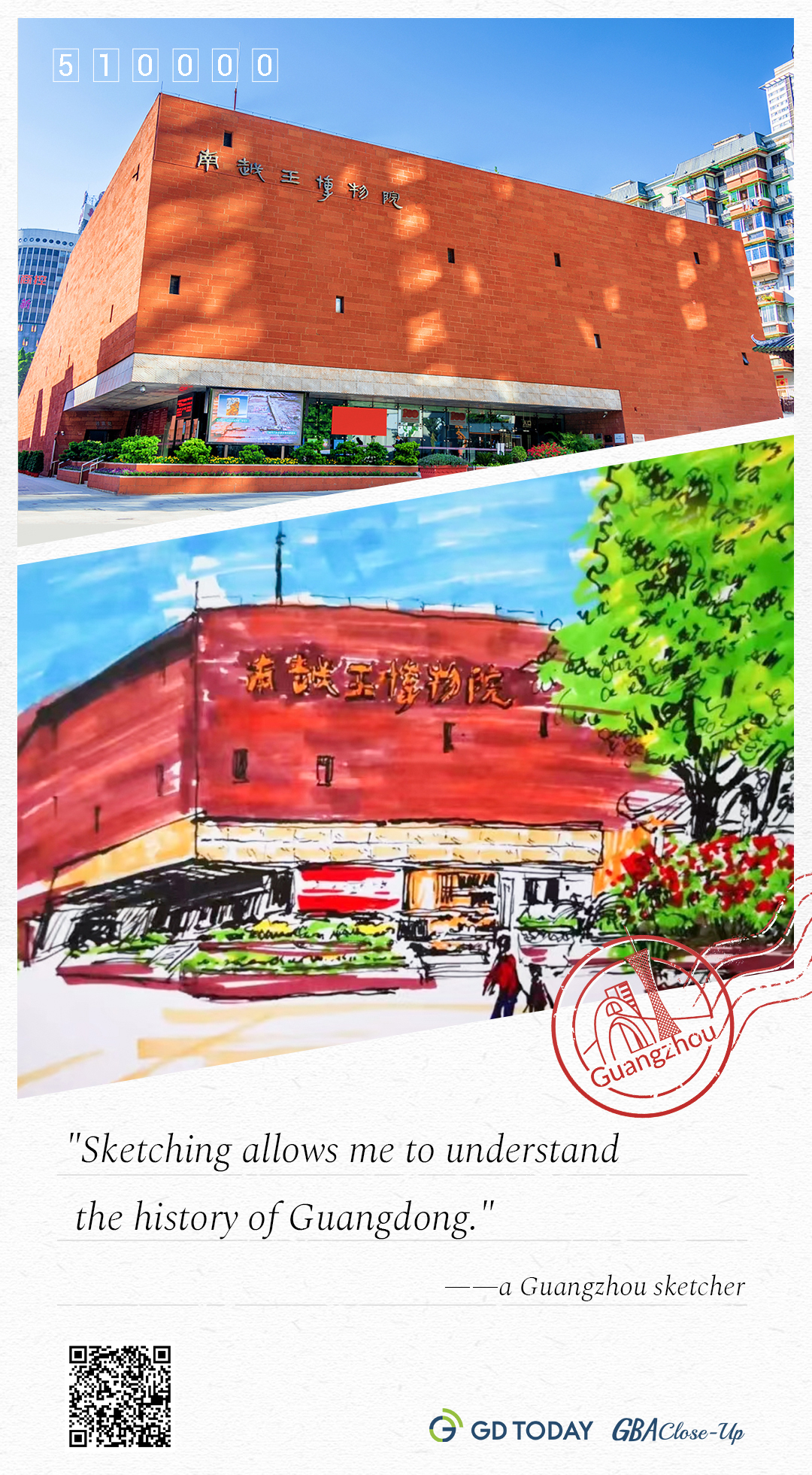 After the sketching, Qiu gathered all members in a circle and put their sketches on the ground. This is a regular ritual of Urban Sketchers Guangzhou. They will pick up a few favorite or most unique sketches from these paintings, and invite the painters of the sketches to share their painting experience.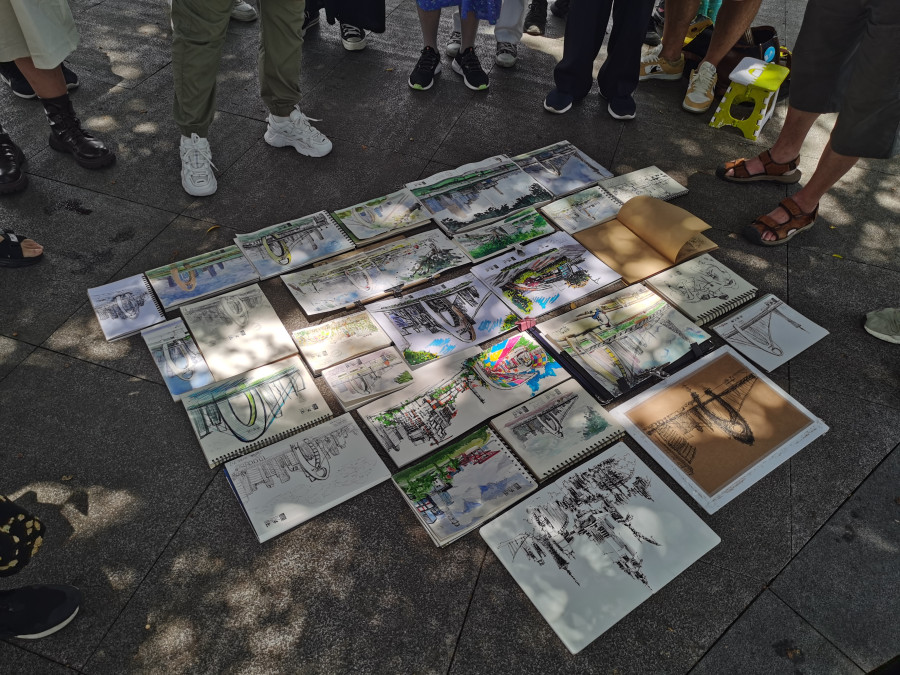 "The sharing after each sketching event is my favorite part," said Ms. Lü, a local resident in Guangzhou. She joined Urban Sketchers Guangzhou a year ago. "Here we can share and exchange our painting experiences. We are not alone, and we all can make progress together!"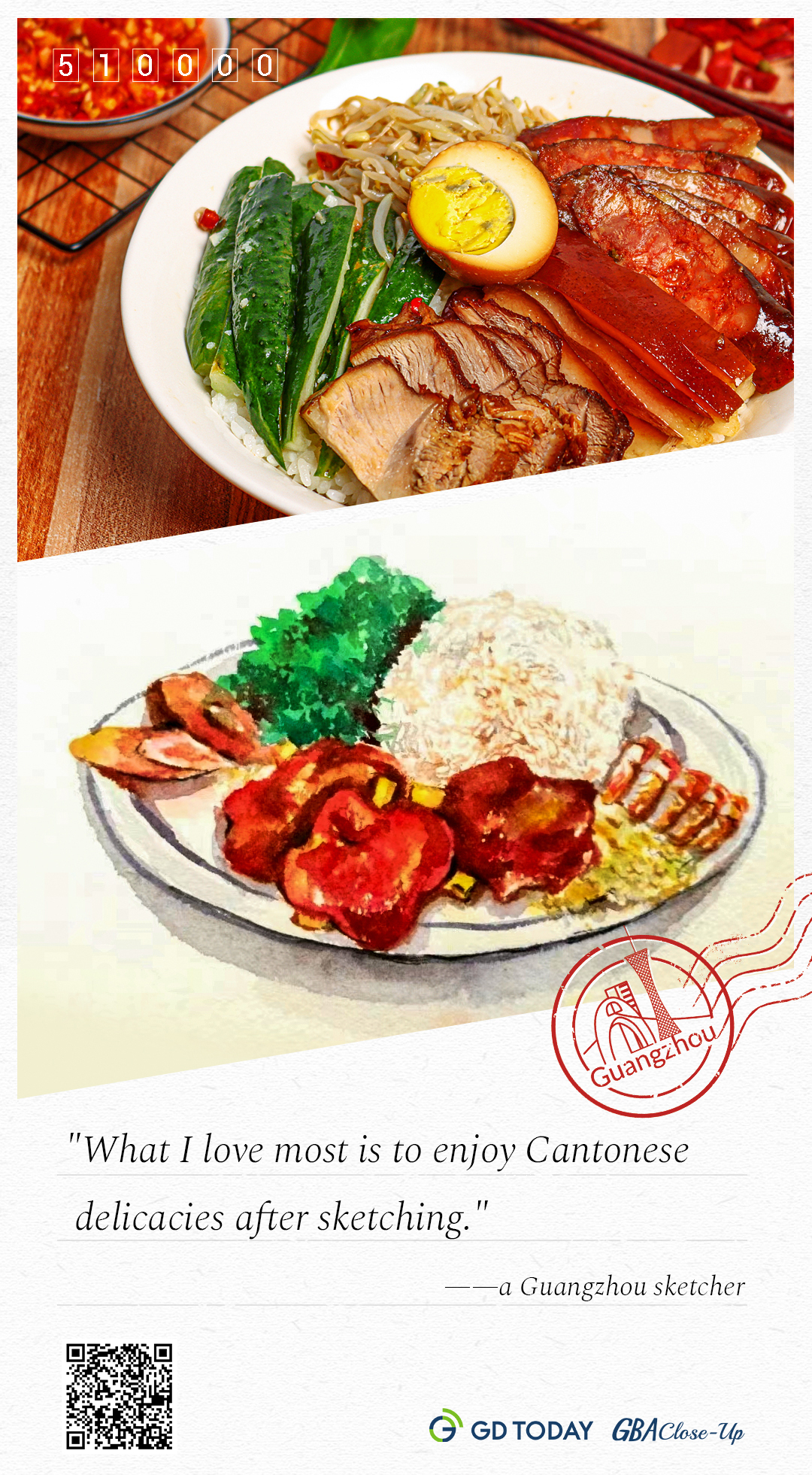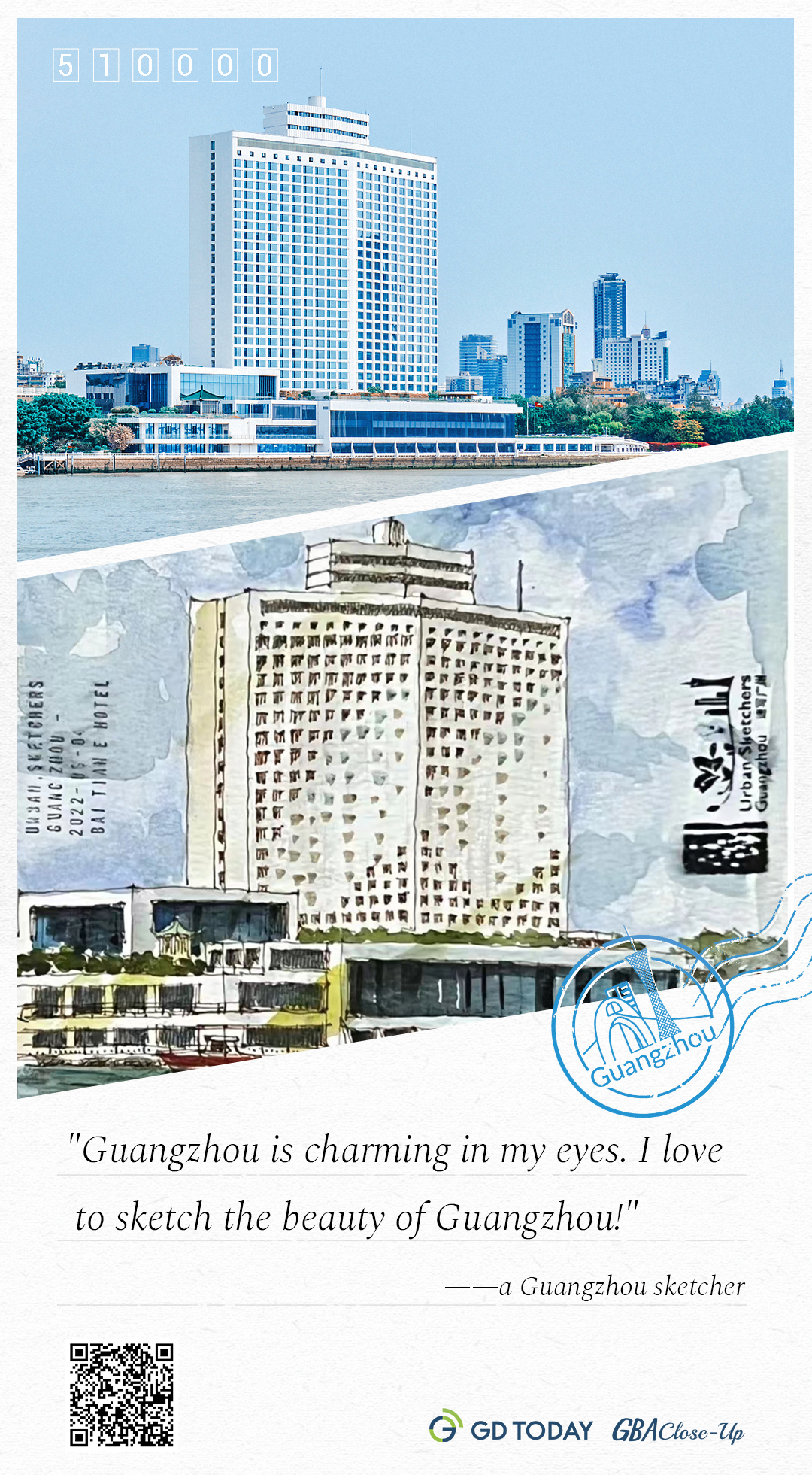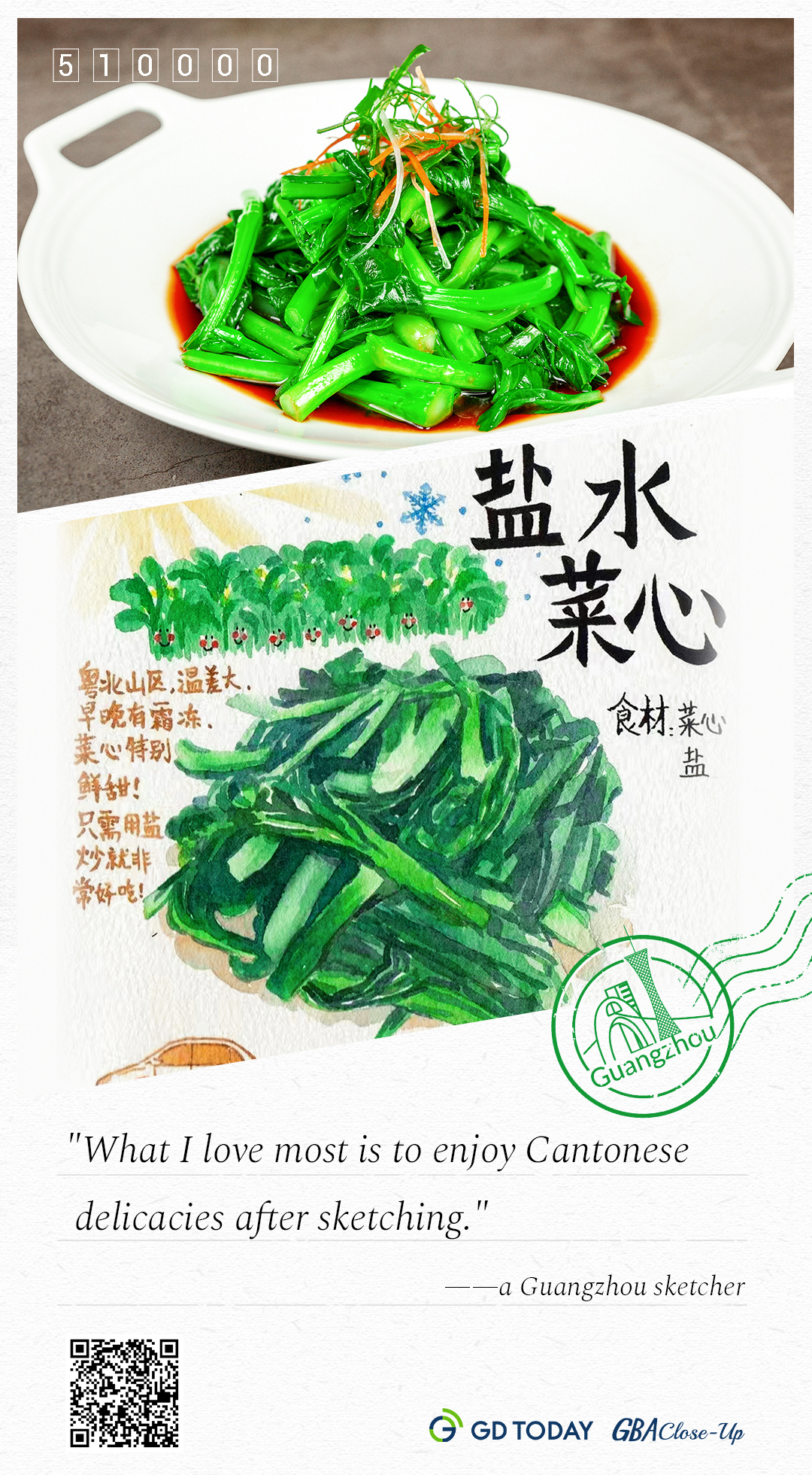 Author: Ariel, Tonny (intern)

Photo: Eastbrook
Poster: Mia