"I hope people from around the world can have a chance to come and visit, and learn about Chaozhou. It's an excellent example of Guangdong, because of the entrepreneurship, culture and hospitality", Adam Bralczyk, Consul General of Poland in Guangzhou said.
On May 27th, the consular corps consisting of 34 members from 30 consulates in Guangzhou arrived in Chaozhou, a city with a history of more than 1600 years. Chaozhou boasts a profound culture characterized by numerous historic and cultural sites as well as unique customs, including Chaozhou embroidery, woodcarving, and Gongfu tea. Now, the city is gaining new vitality along with the development of entrepreneurship.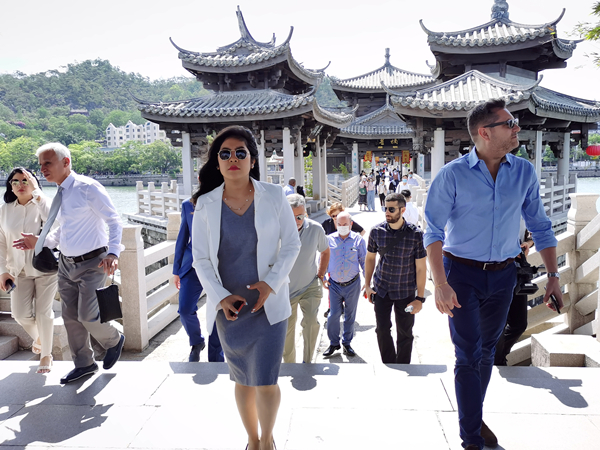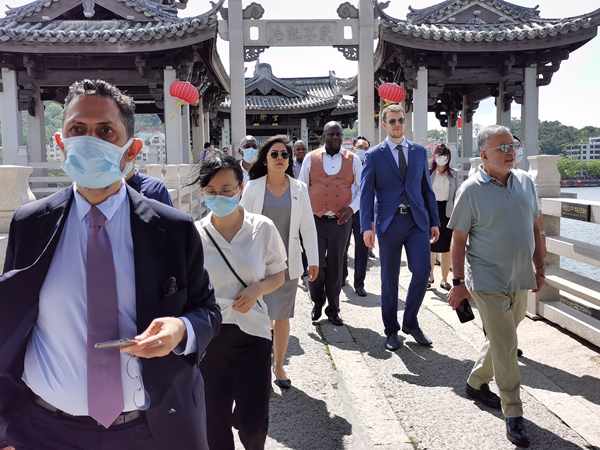 Consular corps visiting Guangji Bridge. Also known as Xiangzi Bridge, it crosses Hanjiang river outside the east gate of Ancient Chaozhou city. Guangji Bridge, together with Zhaozhou Bridge, Luoyang Bridge and Lugou Bridge, are recognized as China's four ancient bridges. (Photo/Newsgd.com)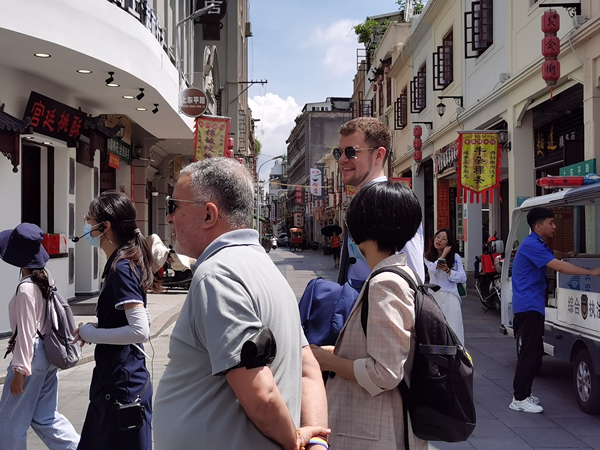 Consular corps visiting Paifang (Memorial Archway) Pedestrian Street, a relic that embodies the brilliance of ancient Chaozhou city with a history of over a thousand years. (Photo/Newsgd.com)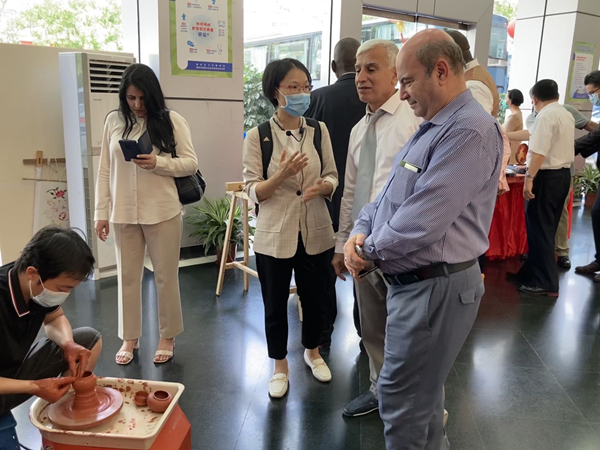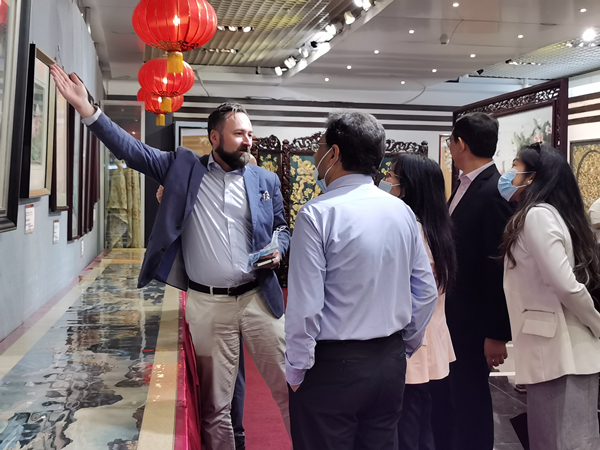 Consular corps visiting Chaozhou Traditional Crafts Gallery. With a total area of about 1600 square meters and 300 exhibits, the Gallery displays a full range of Chaozhou's traditional crafts and artistic masterpieces. (Photo/Newsgd.com)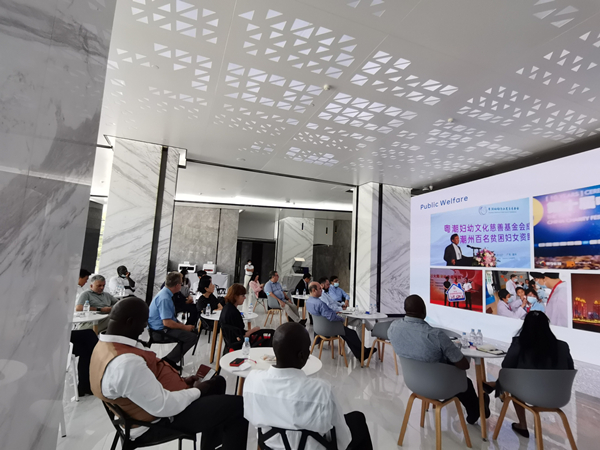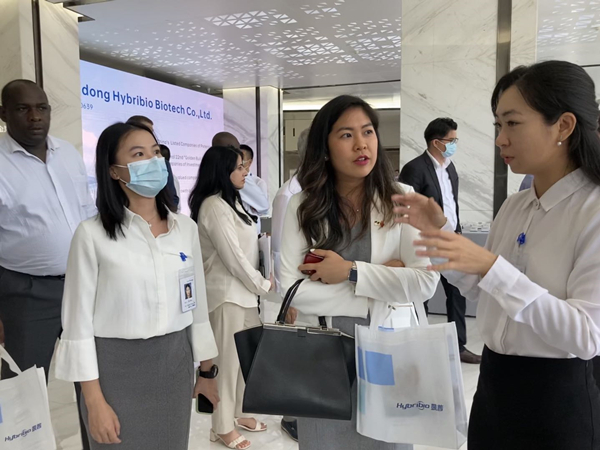 Consular corps visiting Hybribio Biotech, the leading supplier of nucleic acid diagnosis products and independent clinical laboratory services in China. It has successfully developed two different nucleic acid detection kits for COVID-19. (Photo/Newsgd.com)
Between May 25th and 28th, the consular corps visit 3 cities in east Guangdong, namely Shantou, Chaozhou and Meizhou.
Related:
Consular corps to visit east Guangdong, highlighting economic and cultural exchange
Reporter: Hannah
Editor: Wing, Keane, Jerry