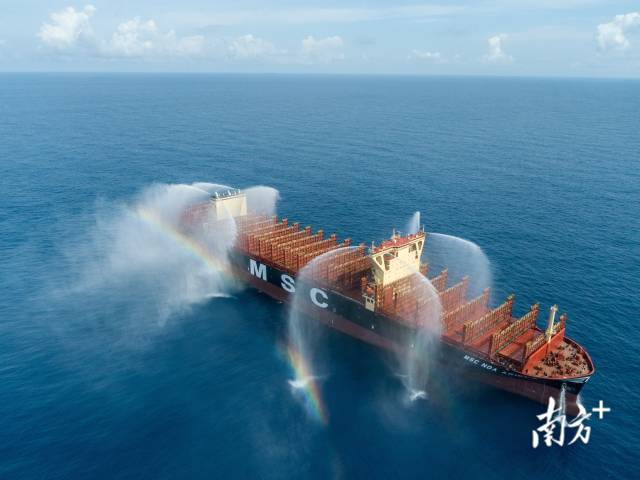 (Photo: Nanfang Plus)
The largest container vessel in South China was named MSC NOA ARIEILA and delivered for use in Guangzhou's Nansha district on July 24. The container vessel was jointly built by Guangzhou Shipyard International Co., Ltd. (GSI) and China Shipbuilding Trading Co., Ltd.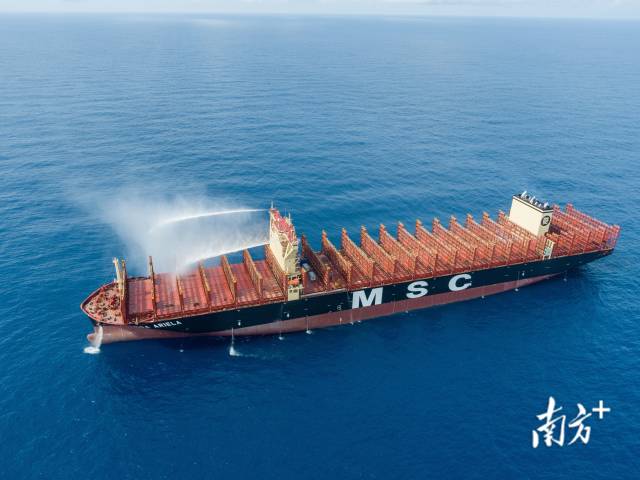 (Photo: Nanfang Plus)
MSC NOA ARIEILA is 366 meters long and 51 meters wide. It reaches a carrying capacity of 16,616 TEUs, according to GSI. The vessel is designed to have a draft of 14.5 meters with a molded depth of 30.2 meters.
Reporter | Nina
Editor | Olivia, Nan, Monica, Jerry