"With more opportunities attacking Hong Kong and Macao youth coming to start a business in Dongguan, it is essential to have a guide leading them at the beginning. Dongguan Binhaiwan Bay Hong Kong and Macao Youth Entrepreneurship Center (DBHM) is playing this role," said Shao Chuang, spokesman of the Economic, Technological and Financial Bureau of Binhaiwan Bay Area Management Committee, Dongguan.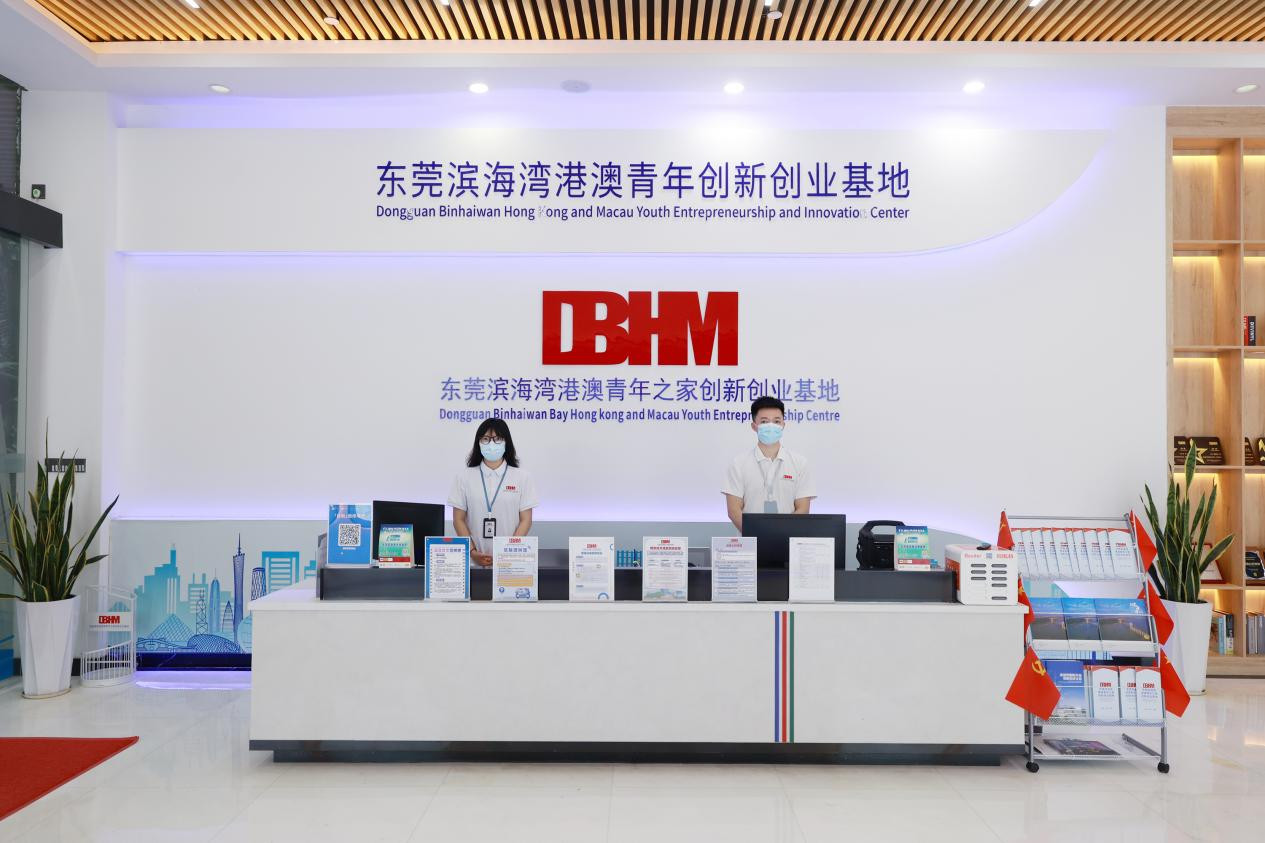 Binhaiwan Bay Hong Kong and Macao Youth Entrepreneurship Center (DBHM)
DBHM was established in December 2020 with a total area of 15 million square meters. It offers a range of amenities, including shared offices, KOL live rooms, game rooms, meditation rooms, and outdoor gardens. "The building and garden are all designed in a Hong Kong and Macao style, providing a home vibe for the youth," he added. Since November 2023, more than 150 enterprises from Hong Kong, Macao and Taiwan have settled in DBHM, involving industries including biotechnology, new energy, new materials, architectural design, new media, cultural creativity, and enterprise consulting.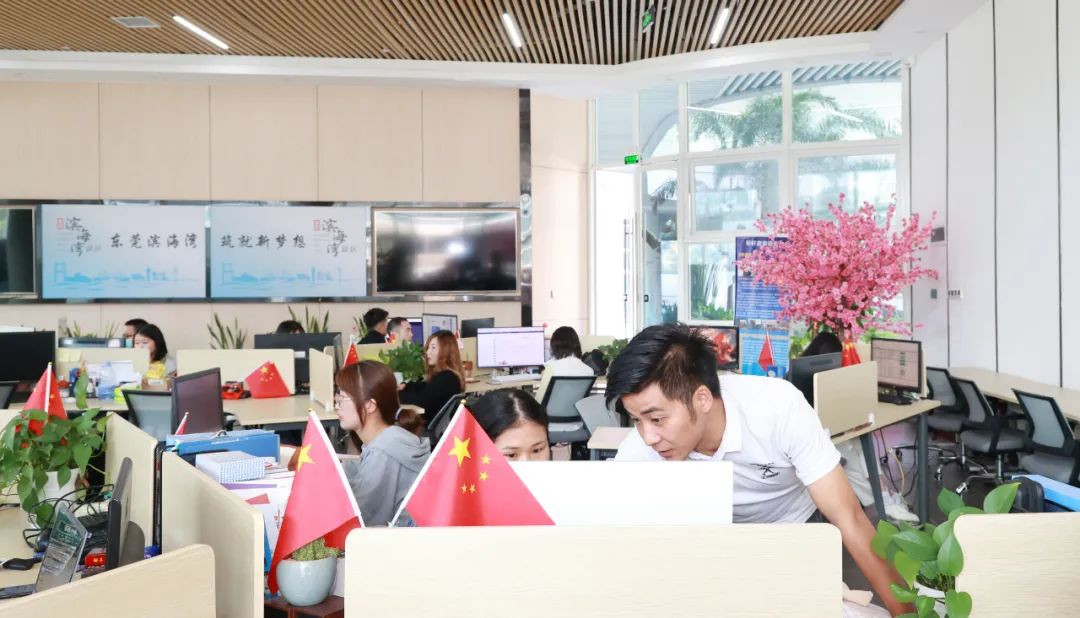 The guide is instructing an entrepreneur in the DBHM's shared office.
"I feel less lonely to start my business here, with partners and guides," said Chen Zhifu, who entered DBHM and started a catering business in August 2021. "DBHM has organized more than 60 offline events, including talent training, community activities, exchange activities and industrial project roadshows, which helped us to maintain networks and business resources," he added.
Shao also introduced talent policies that can greatly benefit Hong Kong and Macao youth who are starting businesses in the Binhaiwan Bay Area. "For startups which have been registered for more than six months and conducted actual business, they shall be given 100,000 RMB grant in one lump, and no rent for the entered Hong Kong, Macao, Taiwan, and overseas Chinese projects."
"Compared to the expensive living cost in Guangzhou and Shenzhen, Dongguan is cheaper and has a geographical advantage in manufacturing. It only takes 1 hour and 10 minutes to get to Hong Kong by ferry," Chen added. "Binhaiwan Bay Area has splendid views that leave a deep impression on my clients, which helps me facilitate business cooperation."
Reporter | Clarice
Editor | Olivia, Nan, Will, James

Photo provided to GDToday