To promote cultural exchanges between young people from different countries, the award ceremonyof the 2022 GD Youth Link "GD&U CUP" Painting and Calligraphy Competition was held at the Guangzhou International Cooperation Center(GICC) on March 18th.
The event was jointly organized by the Guangdong People's Association for Friendship with Foreign Countries(GDPAFFC) and Yangcheng Evening News, co-organized by the People's Association for Friendship with Foreign Countries of the 21 Cities of Guangdong Province and Guangzhou Library.
Attendees included Liu Chenzi, Chairwomanof GDPAFFC, Zhan Decun, Chairmanof the GuangzhouPeople's Association for Friendship with ForeignCountries(GDPAFFC), and Hu Quan, Vice president of Yangcheng Evening News.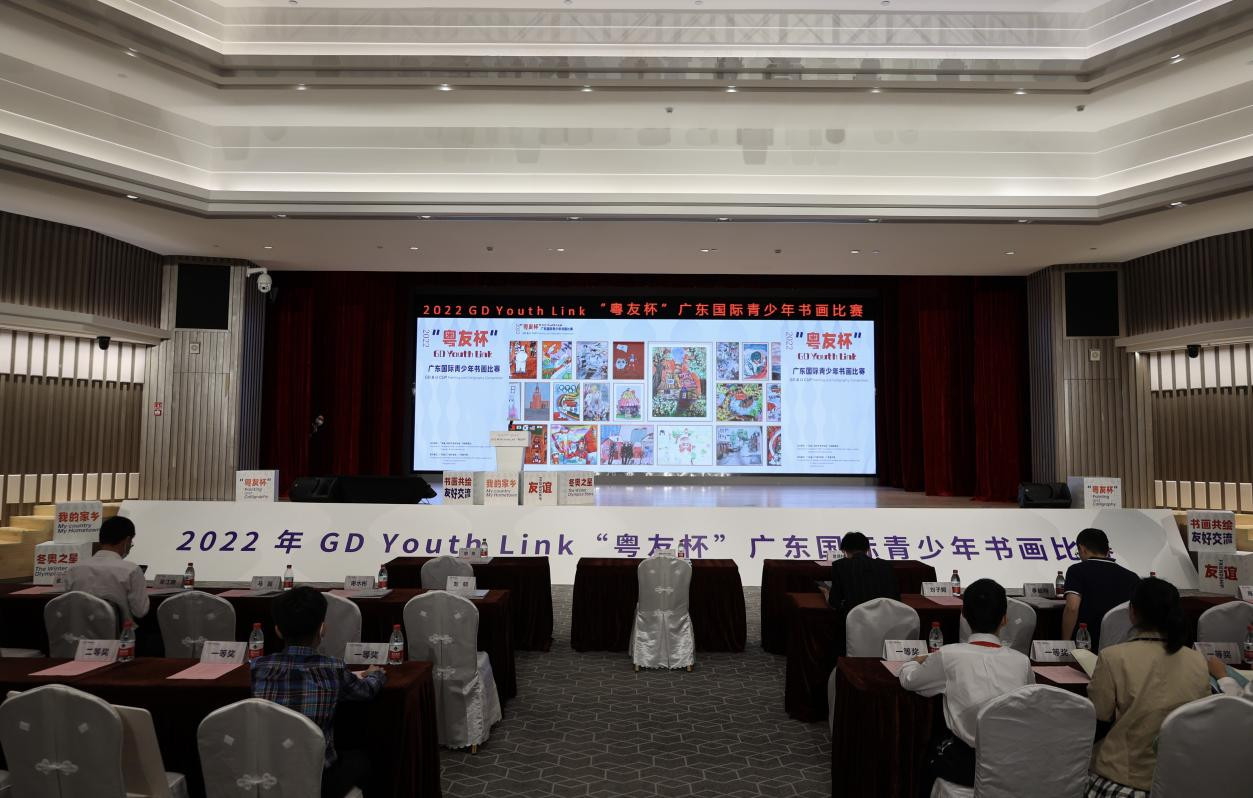 2022 GD Youth Link "GD&U CUP" Painting and Calligraphy Competition
With the themes of "My Motherland (Hometown)", "My Winter Olympics Star", and "Peace and Friendship", nearly 2,000 students from 17 countries participated in the competition, and 1,329 works were awarded, including painting and calligraphy works.
"Teenagers from different countries created their work with dedication, and conveyed their thoughts through stunning works," said Liu Chenzi. "These artworks, have widely promoted cultural exchanges among young people at home and abroad."
"Indulging in this ancient yet young civilization, international young people use calligraphy and painting as a medium to jointly record the real and vivid China and the world in the new era with different understandings, perspectives, and thoughts. This is exactly what our original intention of the competition is," said Hu Quan.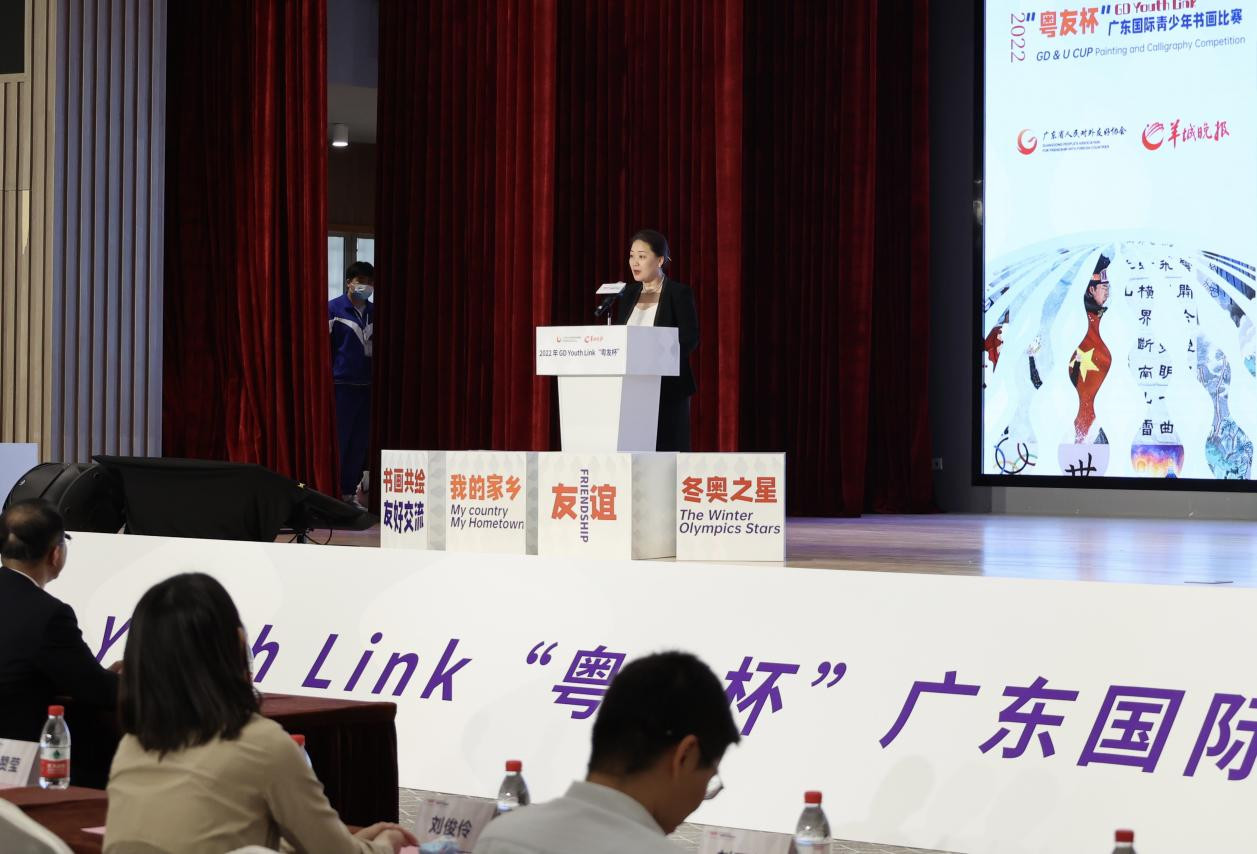 (Photo: Liu Chenzi)
Deng Yuqiong, one of the winners from Lexianfang Primary School in Liwan District, Guangzhou, shared her inspiration behind her painting "Guangzhou Night View" with the guests present.
"I am deeply fascinated by the night view of Guangzhou. The evening breeze blowing along the Pearl River, the colorful neon lights of the Guangzhou Tower and nearby buildings all add to the charm of this city's night view. I hoped to express my love for Guangdong and my motherland through this painting," said Deng Yuqiong.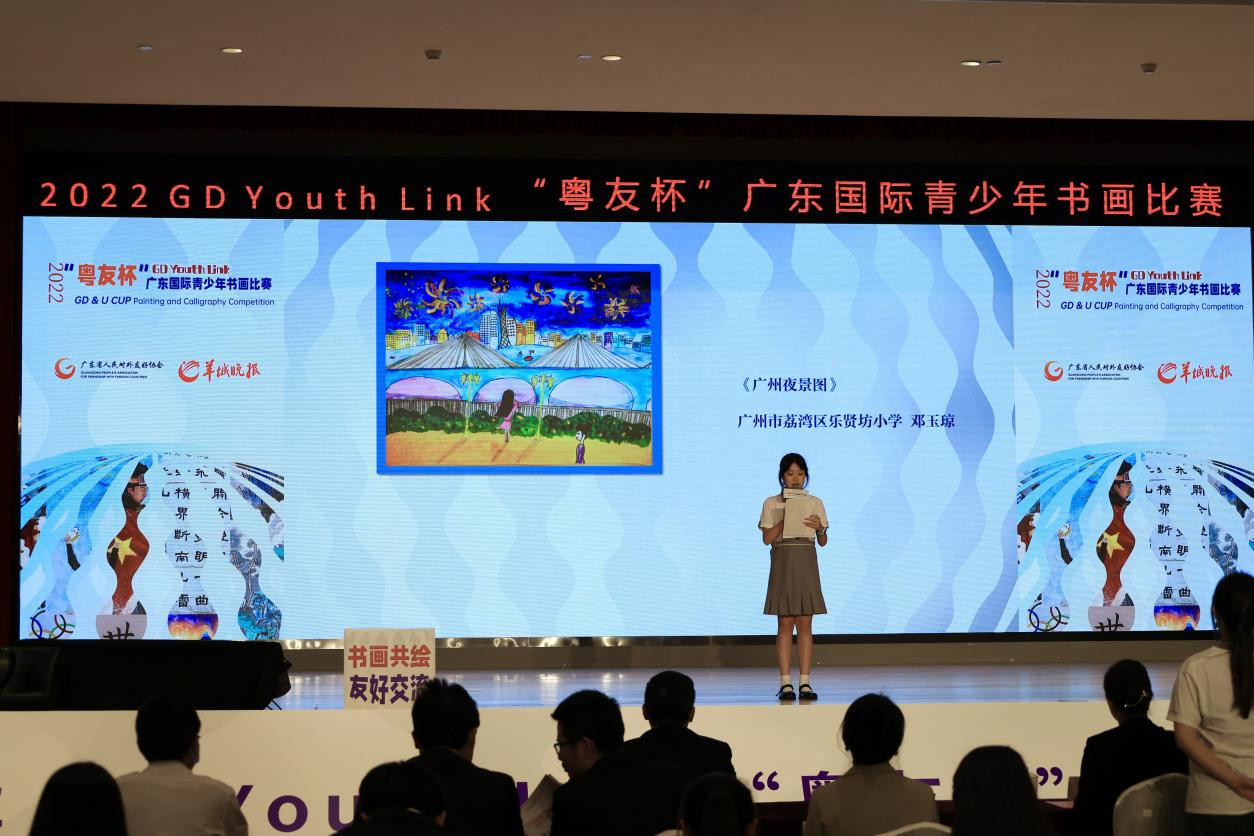 (Photo: Deng Yuqiong)
Representatives of some overseas award-winning students also shared their feelings through videos. An award-winning student from Dunedin, New Zealand said, "I am very grateful that the city of Qingyuan inviting us to participate in this competition and I am thrilled to receive this award. I hope to have the opportunity to visit Qingyuan in the future and I also welcome our Chinese friends to come to Dunedin."
Another student from Japan also expressed her gratitude for receiving the award. Through her painting "Sino-Japanese Friendship", she depicted the friendship between the two countries, and expressed her beautiful wishes for the lasting friendship between the two countries.
Reporter丨Zhang Xiao (intern)
Editors丨Wing, Steven, Jerry