Recently, the first phase of Liwan Lake Ecological Belt was opened to the public. It connects Renwei Ancestral Temple (仁威祖庙), Liwan Lake Park, and Pantang historical subdistrict. Walking on this path, tourists can not only see traditional Cantonese arcades and streets, but also stroll by the Liwan Lake to breathe the fresh air, and visit a time-honored Chinese temple.
The new ecological belt is very user-friendly. The side facing the lake is a lush sloping lawn, while the other side is equipped with a blind track and low lamp posts, which are used for night lighting. Moreover, there is also fitness equipment and a waterside terrace, which is surrounded by solid and safe fences.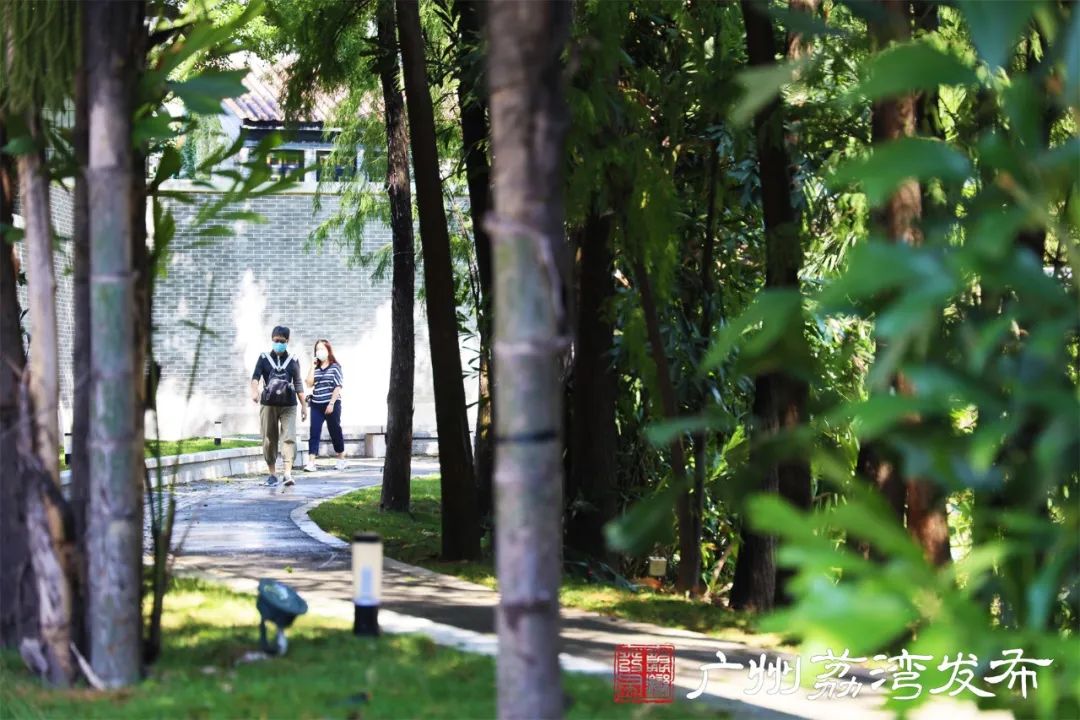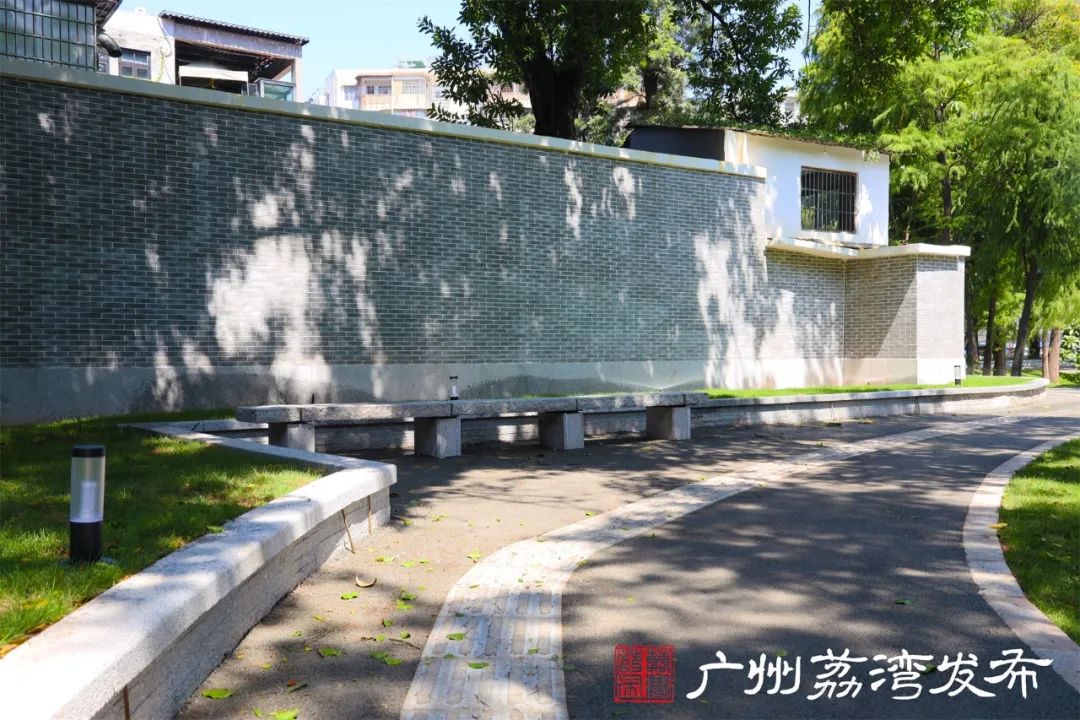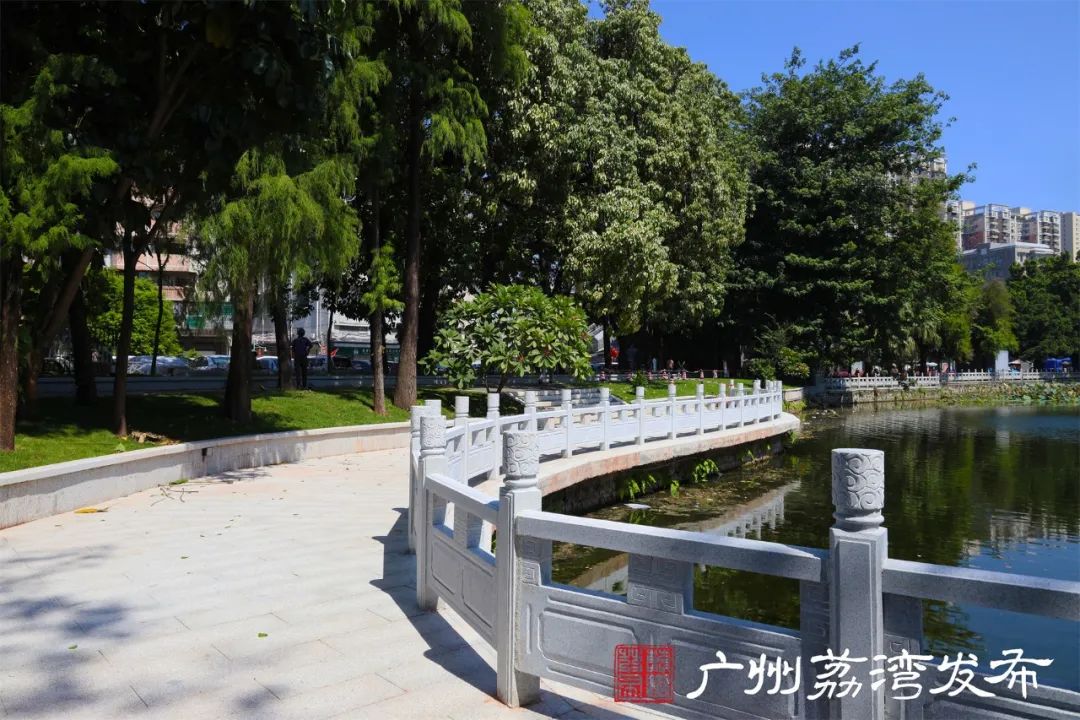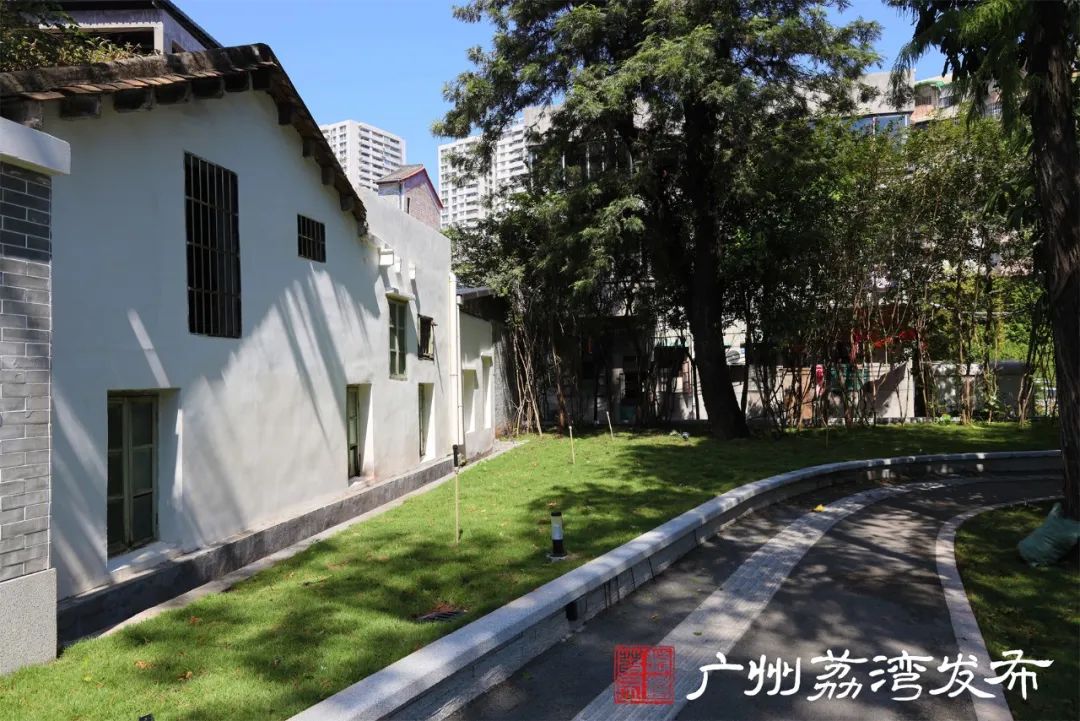 (Photo: Guangzhou Liwan Fabu)

How to visit the Liwan Lake Ecological Belt?
Search "仁威祖庙" on a map application, and walk south towards the lake.
Read More:
Renwei Ancestral Temple
Renwei Ancestral Temple was first built in the year 1052 during the Song Dynasty. It is the oldest and largest temple in Pantang subdistrict. The buildings, carvings, and decorations in the temple combine a variety of artistic skills such as painting, wood carving, brick carving, and gray carving.
Legend has it that during the Song Dynasty, there were two brothers—"Ren" and "Wei"—living in Pantang village. One day, they went fishing and found a strange huge rock. They dragged it home as a statue. From then on, the brothers' lives went smoothly. After hearing about it, other villagers also came to pay homage to the stone. Later, villagers raised funds to build a temple for this stone and named it Renwei Temple.
Liwan Lake Park
Liwan Lake Park is located in the Pantang subdistrict of Liwan District. There are four lakes in the park: Xiaocui Lake (小翠湖), Yucui Lake (玉翠湖), Ruyi Lake (如意湖), and Wuxiu Lake (五秀湖). It has restaurants, cafes, dance halls, and a variety of recreational facilities. Many local residents will sing Cantonese opera, dance, play Chinese chess, and have morning tea in the park. Tourists can therefore experience an authentic Cantonese life here with friends or kids.
Author: Ariel
Editor: Wing, Steven, Monica, Jerry