"Starting from 2023, the Hong Kong University of Science and Technology Guangzhou (HKUST Guangzhou) will enroll undergraduates from four provinces on the Chinese mainland (Guangdong, Henan, Shandong and Sichuan), as well as from Hong Kong, Macao and Taiwan," Ni Mingxuan, president of the HKUST Guangzhou, announced at a press conference on August 15.
According to Ni, HKUST Guangzhou will begin the fall semester on September 1. A total of 15 master's and doctoral programs have enrolled students, and the admission of freshmen is basically finished.
The application for the HKUST Guangzhou in the fall of 2023-2024 has also been launched from July 21. It will offer three undergraduate majors in artificial intelligence, data science and big data technology, and intelligent manufacturing engineering. Starting from 2024, the university is expected to recruit students from the whole country.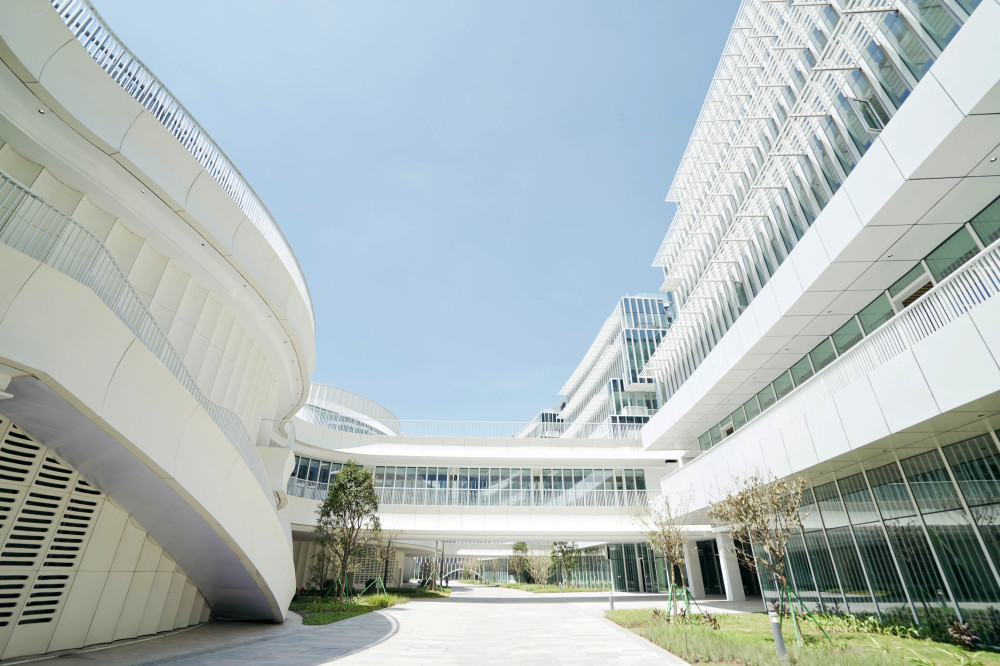 (Photo provided to Newsgd.com)
In terms of application for masters and doctors, HKUST Guangzhou conducts independent admission. "We adopt the same admission standards and admission process as HKUST to recruit outstanding students from all over the world," Ni said. "Applicants should contact the corresponding mentors based on their research interests before submitting online applications. Then they need to provide proof of academic qualifications and academic performance, proof of English proficiency, a statement of research interest, summary of past research experience, and personal resume as required by the school."
Jointly build a national key laboratory with Guangzhou University
In the past two years, HKUST Guangzhou and Guangzhou University have signed a cooperation agreement to establish a joint research fund. By the end of 2021, scholars from both institutes have carried out scientific research cooperation on 11 projects.
Wei Minghai, president of Guangzhou University, proclaimed that they will further cooperate with HKUST Guangzhou and jointly build a national key laboratory.
"In the future, we hope to focus on cutting-edge interdisciplinary fields to launch joint training and in-depth scientific research cooperation," Wei said. "We aim to promote the aggregation of scientific research talent and ecological innovation, and contribute to the development of the Guangdong-Hong Kong-Macao Greater Bay Area."
Nansha District plans to introduce more high-quality universities from Hong Kong and Macao SARs as well as foreign countries
"Guangzhou will vigorously support Nansha District to establish schools for children from Hong Kong and Macao, as well as foreign countries, strengthen the supply of high-quality education for Hong Kong and Macao residents, and build friendly relationship with more international schools," said Chen Shuang, director of the Guangzhou Education Bureau.
The local government has pledged to promote the overall development of Nansha District's preschool education, basic education, and vocational education.
According to Chen, the city will further enhance cooperation with high-quality universities from Hong Kong and Macao SARs, and foreign countries to run schools in Nansha District.
Author: Ariel
Video: Axin
Editor: Wing, Steven, Monica, Jerry