On November 10, the British Columbia-Guangdong Green and Low-Carbon Forum kicked off online with the theme of "Assemble Canada-China Expertise in Building a Green and Low-Carbon Bay Area".
The event is co-hosted by the Foreign Affairs Office of the People's Government of Guangdong Province and the Ministry of Jobs, Economic Recovery and Innovation of the Province of British Columbia (B.C.) of Canada.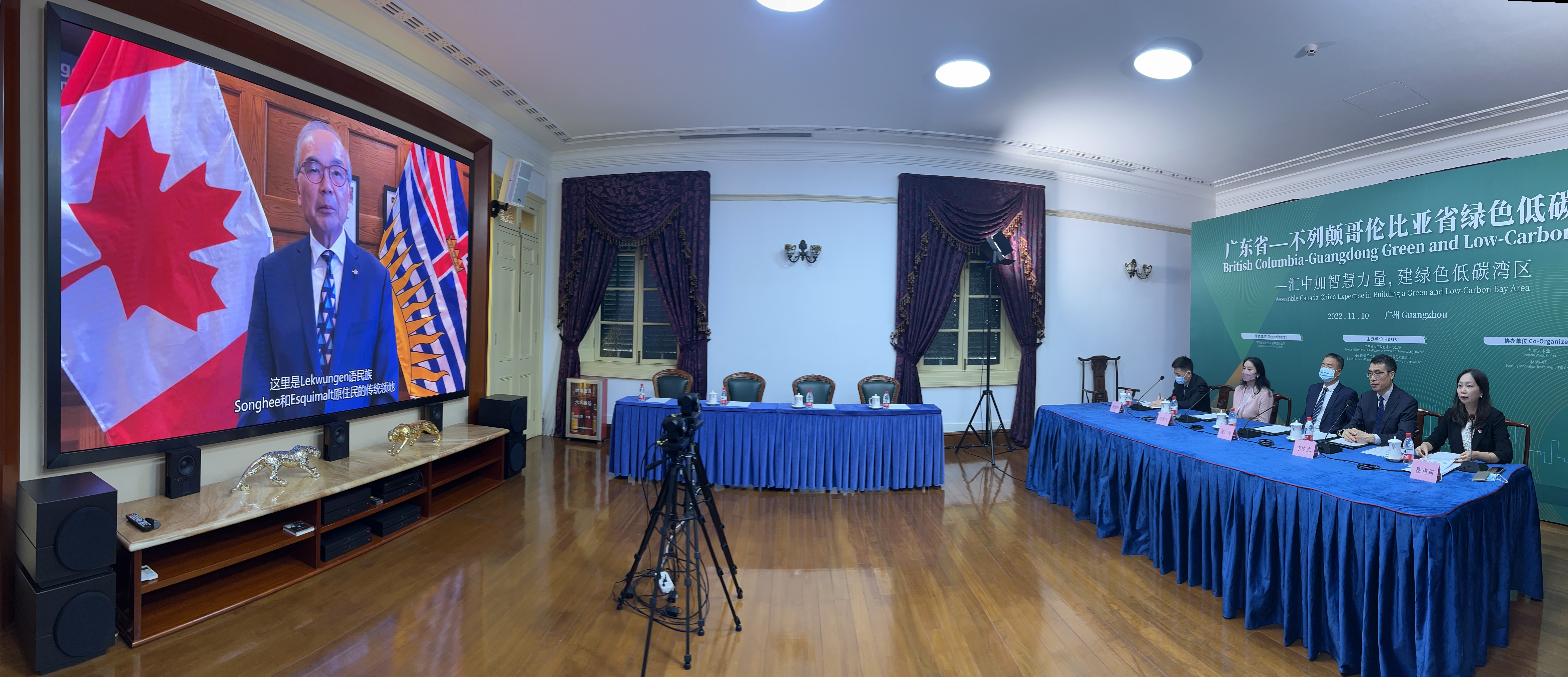 (Photo provided to Newsgd.com)
This year marks the 27th anniversary of the sister-province relationship between Guangdong and B.C. Fruitful results have been achieved in economic, trade, technological, and educational cooperation as well as people-to-people exchanges thanks to the concerted efforts made by both sides.
Guangdong has been promoting the development of the Guangdong-Hong Kong-Macao Greater Bay Area, which will create more opportunities for further cooperation between Guangdong and B.C. in various fields, including the green and low-carbon area.
B.C. has the same resolution and action with China and has set relevant plans to meet their emissions reduction and net zero targets.
The two provinces acclaim the forum as an important opportunity for jointly tackling climate change and pursuing green development.
It's hoped that the two provinces will deepen their partnership in low-carbon sectors such as mass timber construction, smart building, and hydrogen energy utilization, so as to bring more benefits to socio-economic development and people's well-being of both sides.
During the forum, heads of government departments of the two provinces introduced measures taken and phased achievements made in the low-carbon and green transformation, and discussed about future cooperation opportunities. Enterprises of both sides shared successful cases in green building.
The two provinces also plan to co-host a seminar for exploring hydrogen technology on November 18.
Author | Hannah, Riz Zhang (intern)
Editor | Wing, Steven, Abby, Jerry