On November 22, Guangzhou's Haizhu District COVID-19 Prevention and Control Command Center decidedto extend the measures stipulated in the Notification of Extending COVID-19 Prevention and Control Measures in Certain Areas of Haizhu District (issued on November 13, 2022) till 24:00 on November 27.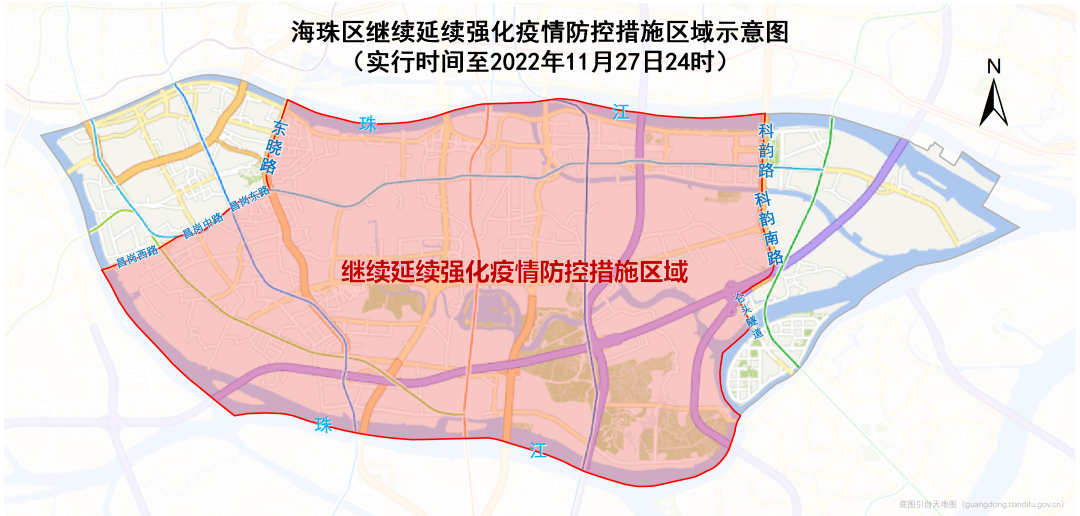 Guangzhou reports 7,970 new local COVID-19 infections
Guangzhou held a press conference on the city's fight against COVID-19 today (November 23).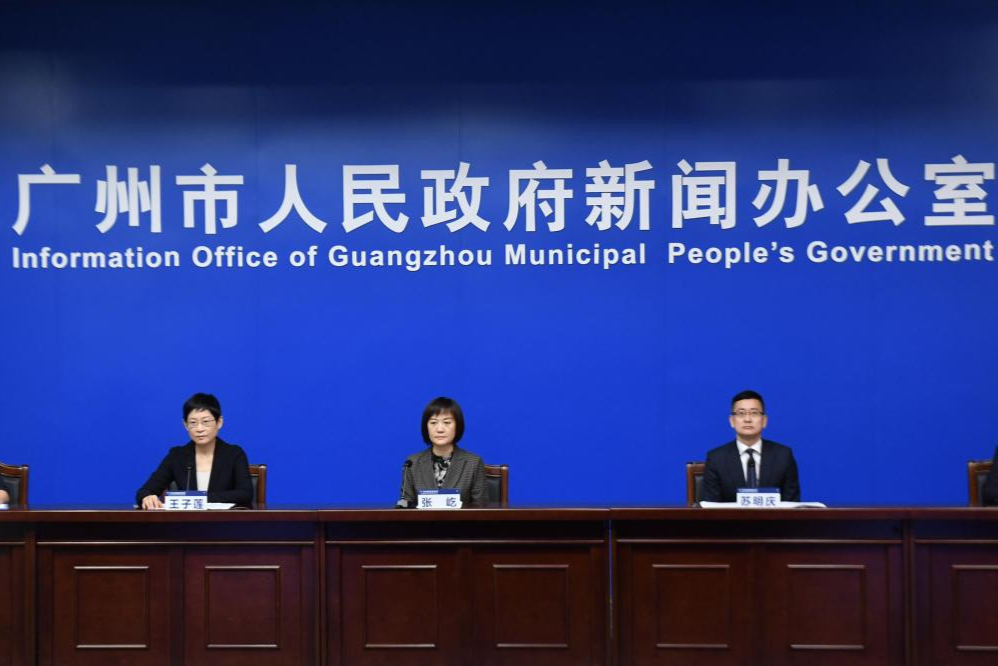 (Photo provided to GDToday)
"On November 22, Guangzhou reported 7,970 new local COVID-19 infections, of which 39 were detected outside the controlled areas. The remaining infections were detected during quarantine, in high-risk areas, or among key people under closed-loop management," said Zhang Yi, deputy head of the Guangzhou Municipal Health Commission.
Among the new cases, 7,735 were asymptomatic cases, and 235 were confirmed mild or moderate type cases.
Haizhu District reported 7,637 local infections, still highly concentrated in high-risk areas of Fengyang's Kangle and Lujiang villages, Nanzhou's Datang, and Huazhou's Longtan.
At present, the epidemic outside the high-risk areas is generally stable, but the situation is still uncertain. Recently, the epidemic situation in the Fengyang's Jinzili area has been on the rise.
The new cases in Baiyun District were mainly concentrated in Taihe Town, Yuncheng Subdistrict, Zhongluotan Town, Tongde Subdistrict, and Helong Subdistrict. The source of some infections remains unknown, and there is a possibility of hidden transmission.
The epidemic in Huadu, Panyu and Conghua districts hasshown a tendency to rise. On November 21, abnormal test results were reported during nucleic acid screening, while mostly were non-local cases, and the risk is temporarily controllable.
Currently, Zengcheng District needs to pay high attention to two cluster of cases, among which the one that was caused by drivers who came to Guangzhou from another provincial-level region is still developing, and the other at a construction site is being dealt with.
Now, the epidemic in Yuexiu and Liwan districts is relatively stable.
"19 makeshift hospitals have been put into use in Guangzhou. As of November 22, nearly 70 thousand beds have been provided in the makeshift hospitals for admitting asymptomatic infections and mild-type patients, and more than 11 thousand people have been released from the hospital," said Zhang Yi.
In the past two days, 60 areas in 16 subdistricts, including Chigang, Jianghai and Nanshitou, have adjusted their risk levels or lifted temporary control, according to Su Mingqing, deputy head of Haizhu District.
At present, there are 172 high-risk areas, 16 low-risk areas and 47 temporary controlled areas in Haizhu.
Guangdong reports 353+7,951 new local cases
On November 22, Guangdong reported 353 new locally transmitted confirmed cases and 7,951 asymptomatic cases.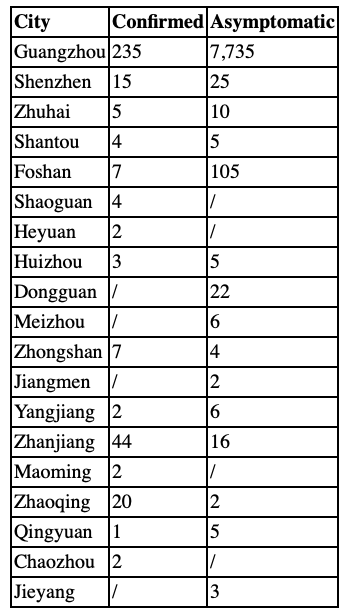 In addition, there were 507 local confirmed infections converted from previous asymptomatic cases (487 in Guangzhou, 16 in Dongguan, 2 in Zhanjiang, and 2 in Qingyuan).
Author | Hannah, Joshua (intern)
Editor | Wing, Nan, Monica, Jerry
Source | Newsgd & Foreign Affairs Office of Guangzhou Municipal Government