Zambian President Hakainde Hichilema just ended his three-day visit to China's tech hub, Shenzhen, on September 12. So far this year, there have been five presidents and at least 60 foreign officials of the deputy minister level and above who visited Shenzhen, according to media reports.
Why Shenzhen? Where and which companies in Shenzhen did they visit? Let's retrace their steps to explore Shenzhen.
High-tech firms
Shenzhen nurtures plenty of industries and enterprises that lead technological innovation. Visiting high-tech firms such as Huawei and leading electric vehicle maker BYD, therefore, became a hot choice for foreign leaders.
On July 1, Malawi President Lazarus Chakwera visited Huawei and the country's Ministry of Energy and the Ministry of Information and Digitalization respectively signed memorandums of understanding with the company. On September 9, Venezuelan President Nicolás Maduro Moros showed the media that the two mobile phones he used were Huawei.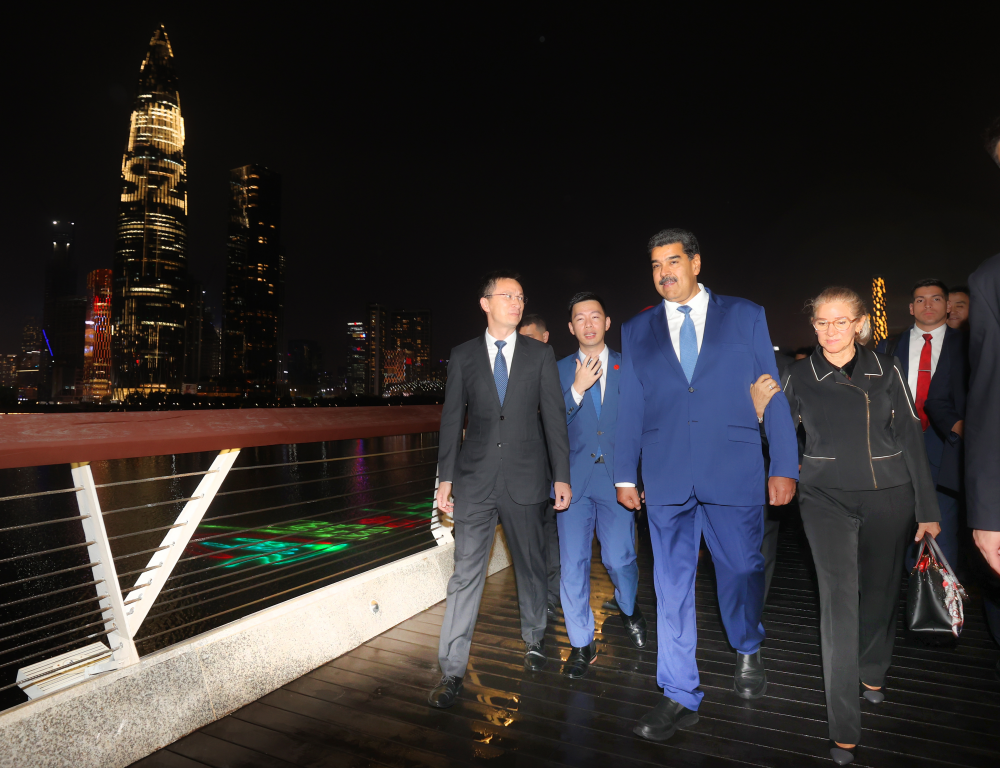 (Photo: Dute APP)
The new energy industry is also on the rise in Shenzhen. Algerian President Abdelmadjid Tebboune visited Shenzhen in July, expressing his welcome to BYD setting up car factories and entering African and European markets through Algeria. And Zambian President Hakainde Hichilema had a talk with BYD's founder Wang Chuanfu.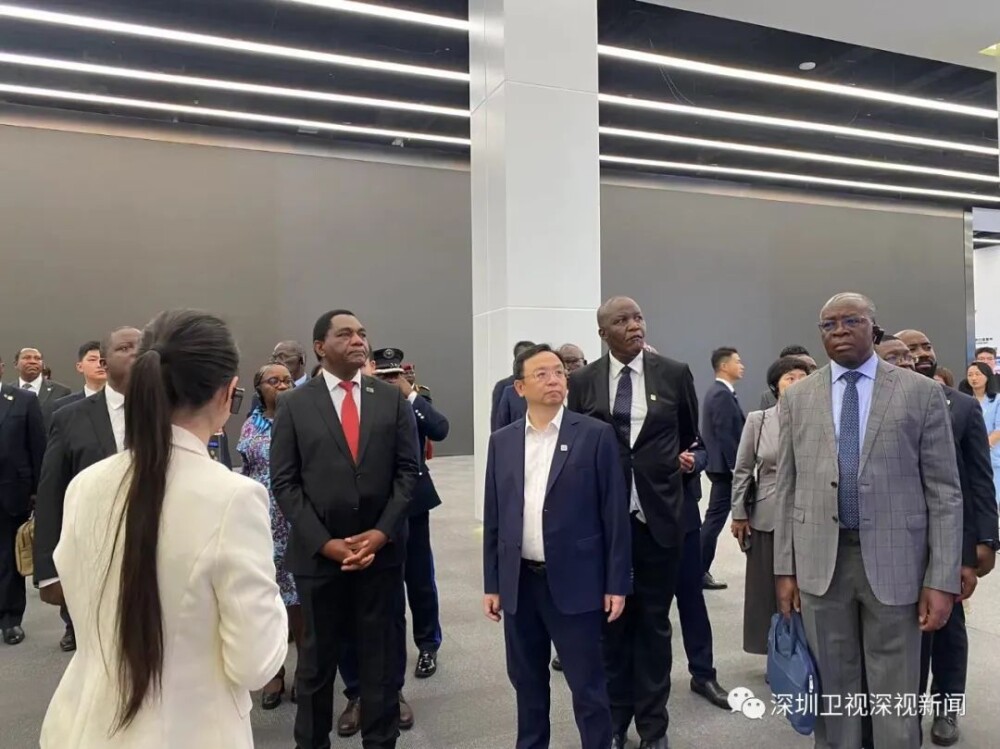 (Photo: Shenzhen TV)
The foreign leaders also had Tencent, ZTE, and Yantian International Port in their itineraries, showing interest in Shenzhen's technology, new energy, Internet, trade, urban green development, and security industries, and seeking cooperation with enterprises in these fields.
Green parks
Shenzhen boasts the "City of Parks". There are more than a thousand parks and 4,000 kilometers of walking trails in this city.
On September 8, Venezuelan President Nicolás Maduro Moros and his delegation stepped onto the Star Bridge and enjoyed a unique drone performance in Shenzhen Talent Park. The drones flexibly changed the words "welcome" and "long live friendship between China and Venezuela forever" in Chinese and Spanish languages in the air, along with various patterns depicting the friendship between the two countries.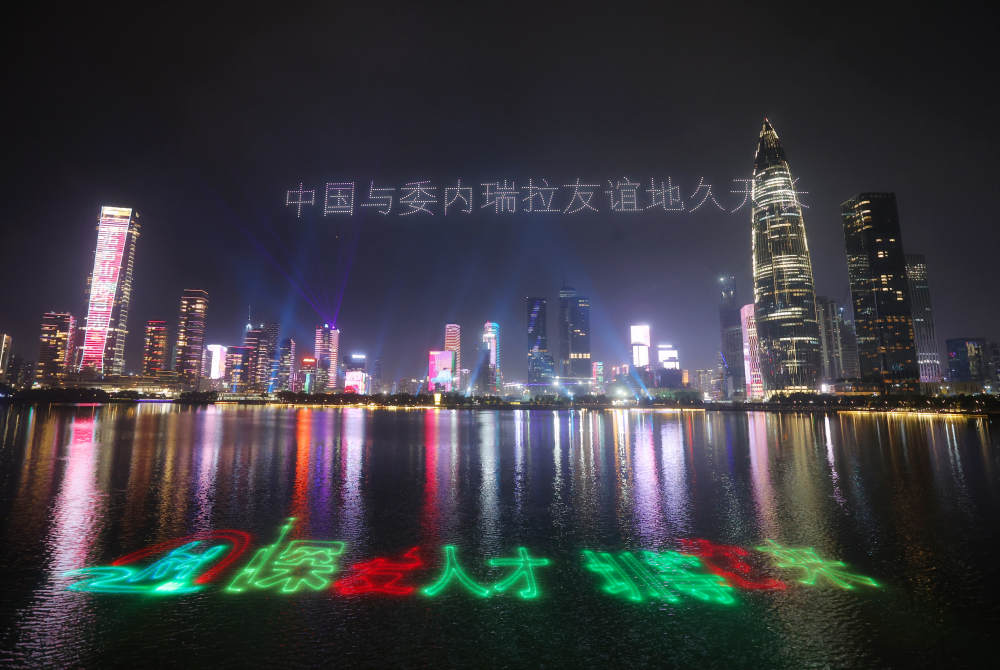 (Photo: Dute APP)
Shenzhen Talent Park is the first talent-themed park in China. It is located in Houhai subdistrict, where high-tech and high-end financial talents gather. Here visitors can get a good view of the "Spring Bamboo" (China Resources Building).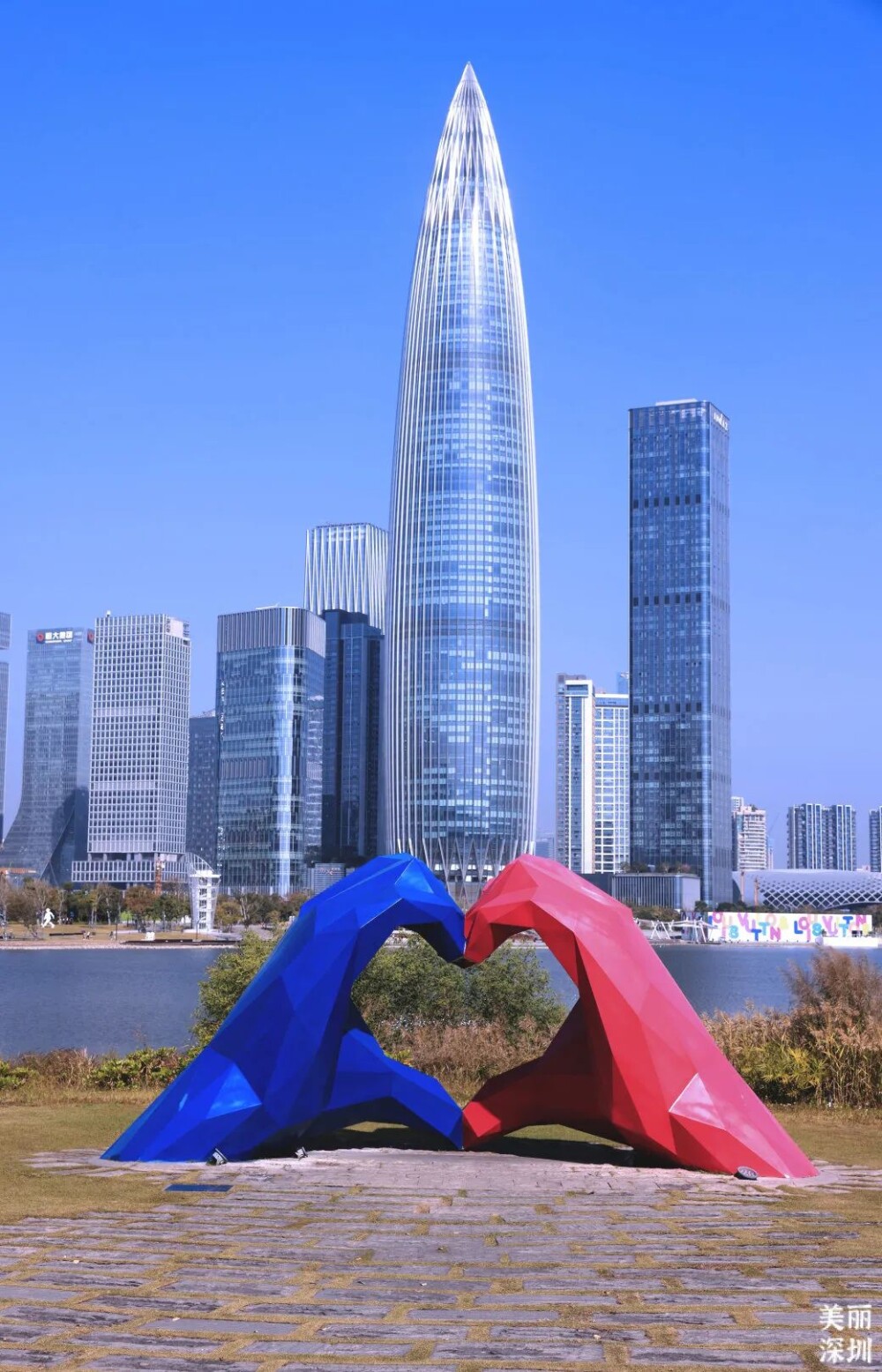 (Photo: Beautiful Shenzhen)
On September 11, Zambian President Hakainde Hichilema toured Lianhuashan Park, the biggest and most well-known park in Shenzhen, and laid flowers for the statue of Deng Xiaoping, the architect of the reform and opening-up policy.
Lianhuashan Park is also a good choice for a lounge on the grass or a picnic and a great place to fly a kite. Here people can overlook the Civic Center and have phenomenal views.
Exhibition Hall of Guangdong's 40th Anniversary of Reform and Opening-Up
Venezuelan President Nicolás Maduro Moros and his delegation toured an exhibition showcasing Shenzhen's development since China's reform and opening-up began in 1978.
"We are keen to learn from Shenzhen's development experience and hope to take this opportunity to start cooperation between Venezuela and Shenzhen in the future," Maduro said.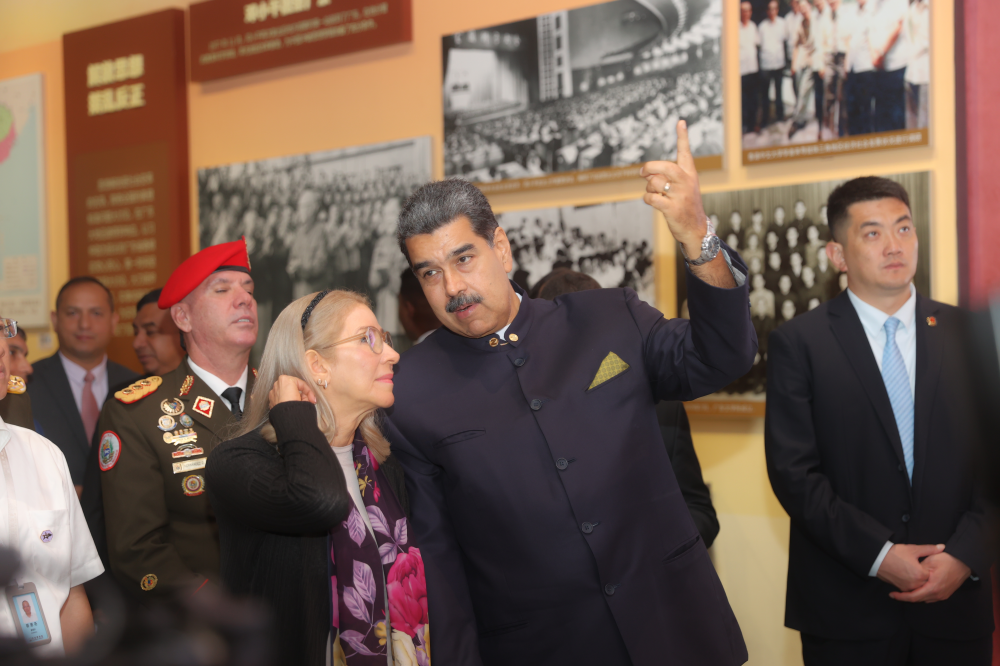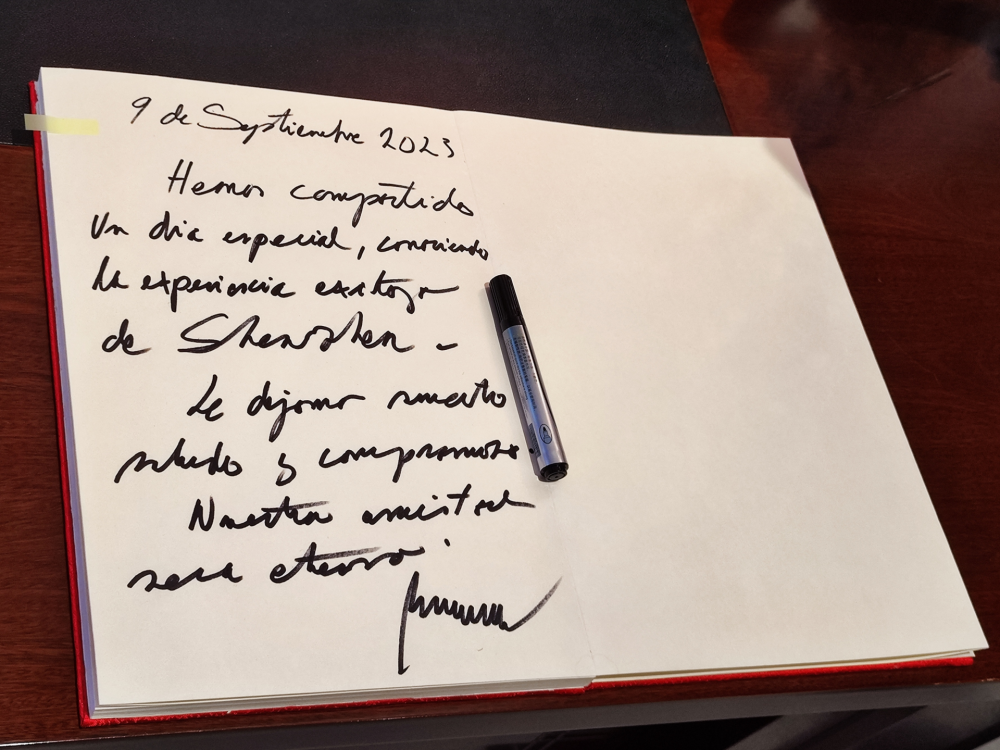 (Photo: Dute APP)
Once a small fishing town, Shenzhen has become a global hardware center and hub for scientific and technological advances after more than four decades of reform and opening-up.
Public data showed there are more than 23,000 national-level high-tech enterprises in the special economic zone.
Author: Ariel
Editor: Wing, Olivia, Will, James