Guangdong citrus brings you luck as well as tastes. This is a unique auspicious word in Cantonese culture from China.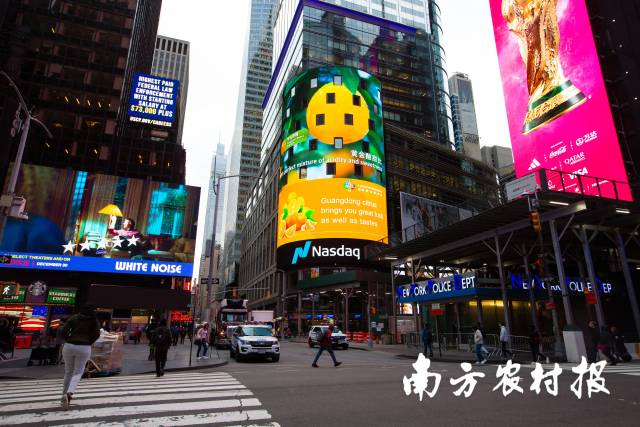 On November 29, local time in New York, a video about Guangdong citrus shows up on the Nasdaq big screen in the Times Square, sending good wishes to consumers worldwide.
The short film was played on loop, showing the charm of Guangdong citrus to the world through beautiful natural images and unique cultural atmospheres.
The 10-second video presents representative varieties from seven major citrus-producing areas in Guangdong, including Renhua Gonggan Mandarine, Xinhui Mandarine, Sihui Shatang Tangerine, Lianjiang Red Orange, Pingyuan Mandarine, Chaozhou Mandarine, and Deqing Gonggan Mandarine.
These areas locate on the Tropic of Cancer. It is the world's golden belt of citrus. The citrus produced features a rich aroma, thin skin, juicy, tender, flesh, and a perfect mixture of acidity and sweetness.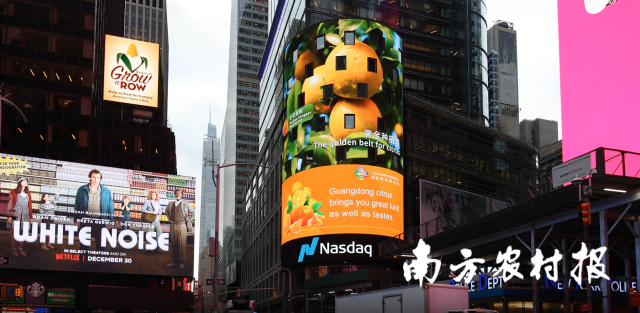 Renhua Gonggan Mandarine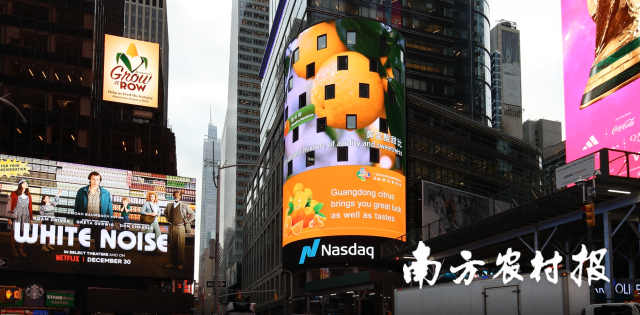 Chaozhou Mandarine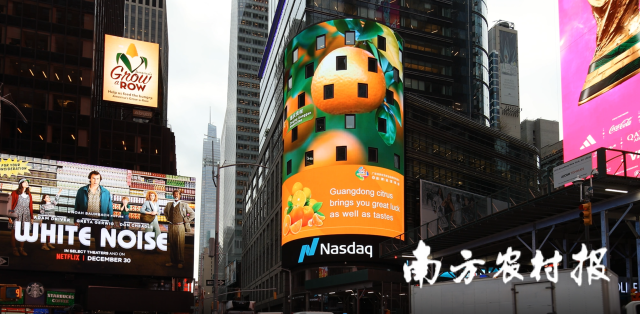 Deqing Gonggan Mandarine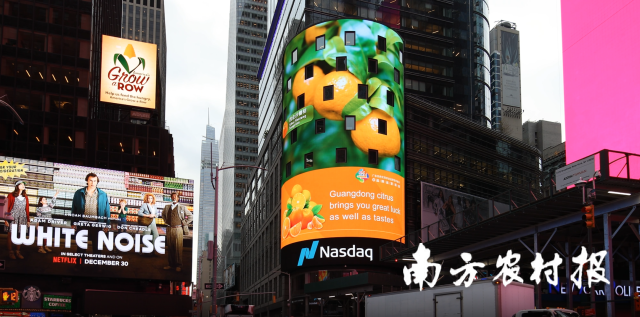 Sihui Shatang Tangerine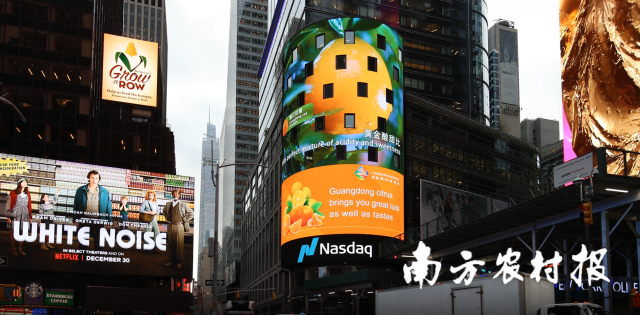 Lianjiang Red Orange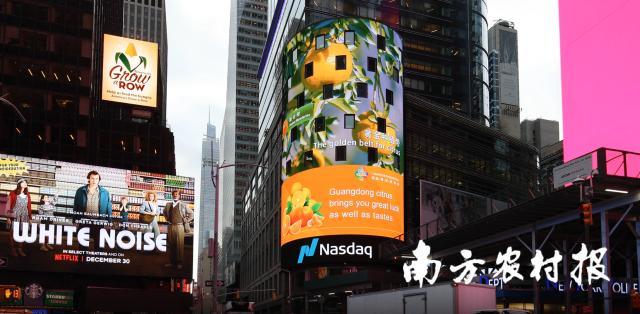 Xinhui Mandarine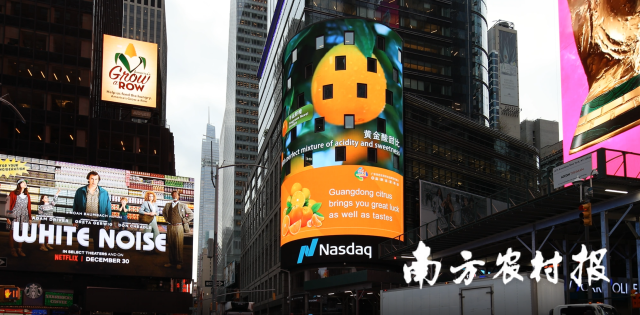 Pingyuan Mandarine
Author | Marise (intern)
Editor | Wing, Olivia, Abby, Jerry