Guangdong's gross domestic product (GDP) exceeded 5.95 trillion RMB in the first half of 2022, according to the data released by Guangdong Bureau of Statistics on July 18.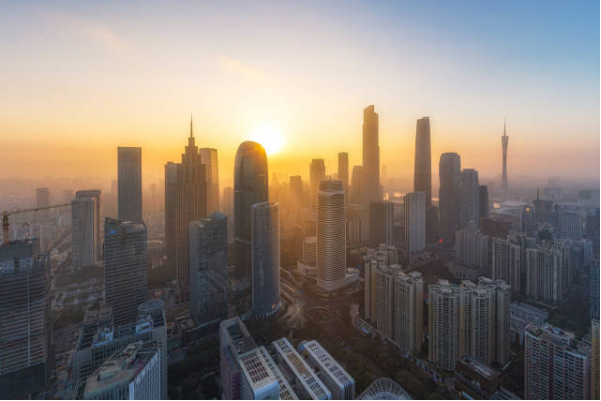 [Photo: Nanfang Plus]
"Guangdong's GDP growth in the first half of 2022 was really hard-won against the increasingly complicated international environment and sporadic local outbreak of COVID-19 pandemic. Moving forward, the province will further unleash its economic potential with strong policy confidence and government support," said Liu Jinshan, professor of the School of Economics and director of the Investment Consultation (Research) Center at Jinan University.

[Poster: Mia]
In the six-month period, the province's GDP went up 2 percent, with its industrial production grew steadily, with the added value of industries above designated size rising 3.5 percent and retail sales up 0.9 percent year on year.
As the foreign trade structure continued to optimize, the total value of import and export reached 3.91 trillion RMB, up 2.8 percent year on year.
In terms of major trading partners, Guangdong's imports and exports to the US, EU and ASEAN countries increased by 18.8 percent, 11.0 percent and 4.9 percent respectively.
"During the first six months of this year, ASEAN remains to be the largest trading partner of Guangdong with a trade volume of 617.56 billion RMB. With the implementation of RCEP agreement, the bilateral trade and customs clearance will be further facilitated. I believe this will promote the economic and trade cooperation between Guangdong and ASEAN countries to a higher level in the future," said Dr. Phaichit Viboontanasarn, vice chairman and secretary-general of Thai Chamber of Commerce in China.
The fixed-asset investment grew by 1 percent year on year, with the investment in health increased by 46.0 percent, manufacturing by 20.8 percent and railway transportation by 20.4 percent.
Other major economic indicators also showed steady growth across the board, with per capita disposable income up 4.9 percent, consumer price index (CPI) up 2.1 percent, producer price index (PPI) up 4.5 percent and industrial production index (IPI) up 6.7 percent year on year in the first half.
Author | Fanny
Editor | Wing, Steven, Abby, Jerry