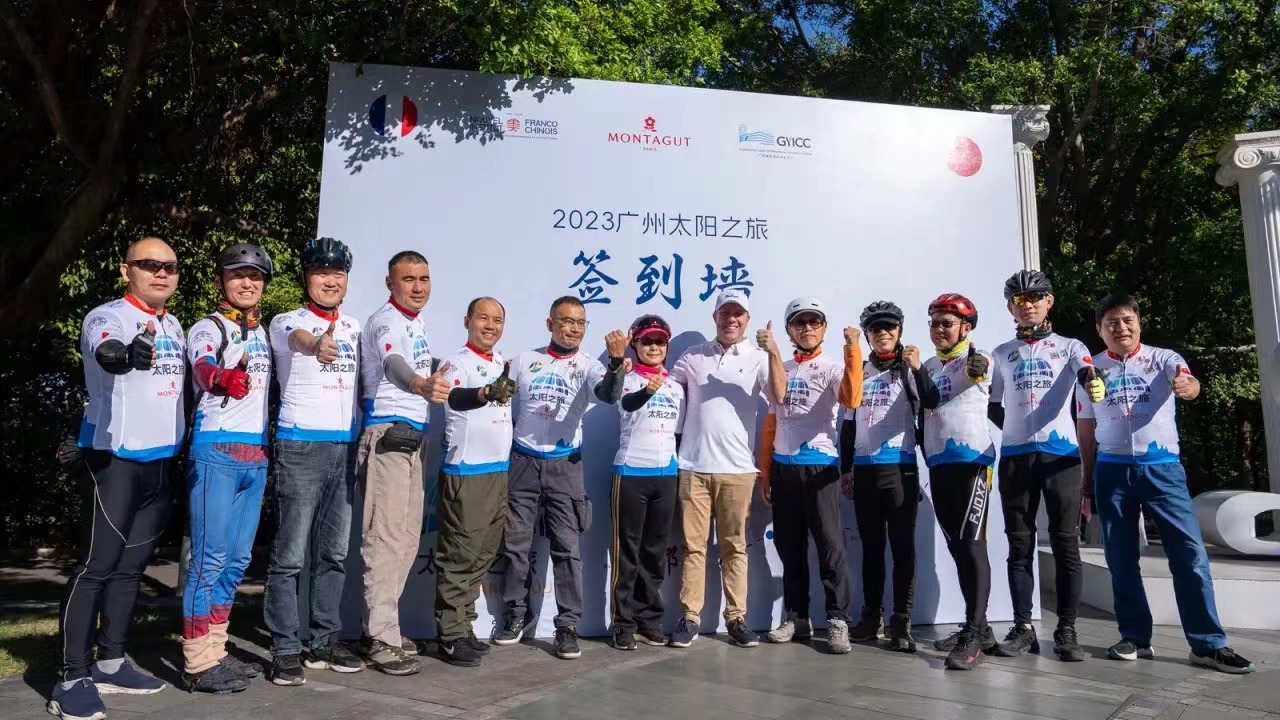 The 2023 Sino-France Sun Trip Solar Bike Adventures is ongoing from November 18 to 22, which is a 400km-journey starting from the Huadu Lake Wetland Park in Huadu District of Guangzhou City to the Lechang County of Shaoguan City.
The activity is organized by the Sun Trip in Lyon, France, with the support of the Greater Lyon Area and the Lyon City authorities, which gathers sportspeople, hackers, and backpackers to pit their strength and put their machines to the test. They are free to choose their itinerary, as only the starting point and destination are set, while routes are all unlimited.
Florian Bailly, Founder of Sun Trip, noted that the concept of Sun Trip is to promote traveling in a green way, which is in line with China's practice of green energy shift. He hopes the Sun Trip will be held in China annually and allow more people to discover the charm of China in an environmentally friendly way.
In 2018, the Sun Trip rally took place between Lyon and Guangzhou. Riding across 10 countries and over 12,000 km, about 40 adventurers rode through the partner countries of the Belt and Road Initiative from Lyon to Guangzhou to celebrate the 30th anniversary of the friendship city relation between the two cities.
According to the Foreign Affairs Office of the People's Government of Guangzhou Municipality, 2023 marks the 35th anniversary of friendship city relations between Guangzhou and Lyon. The 2023 Sino-France Sun Trip Solar Bike Adventures shows the friendship and promotes people-to-people exchanges between China and France.
Reporter丨Johnny Zhu (intern), Nina
Editor丨Olivia, Nan, Jasmine, James
Photos provided to GDToday