China Southern Airlines announced to resume direct flights (CZ303, CZ304) between Guangzhou and London from August 17.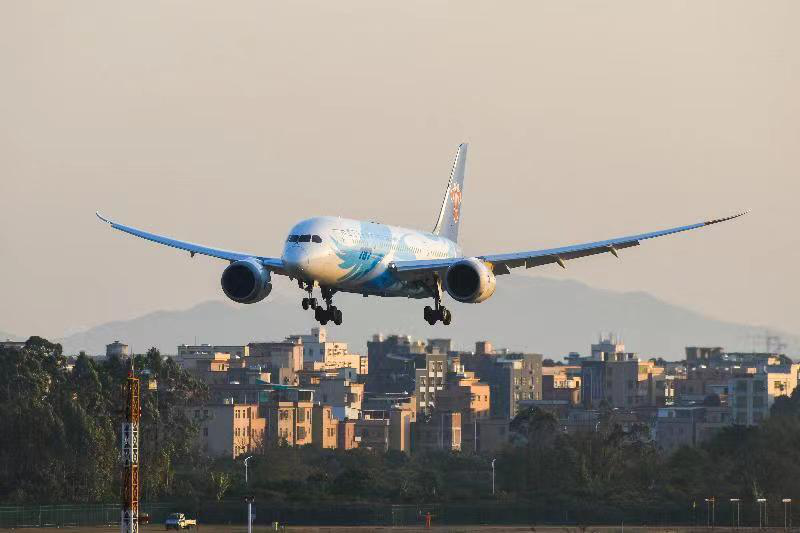 [Photo provided to Newsgd.com]
The flight will be operated by Boeing 787 planes on a weekly round-trip basis.
Scheduled every Wednesday, the flight CZ303 will leave Guangzhou Baiyun International Airport at 1:45 am and arrive at London Heathrow Airport at 6:20 am local time. Return flight CZ304 will leave London at 10:45 am and arrive in Guangzhou at 5:35 am the next day.
The flight CZ304 will carry no passengers in the first period after resumption, and will operate normally later. Please keep an eye on official announcements by China Southern.
Up to now, China Southern's international flights have increased to 59 per week (a round trip consists of 2 flights), and the number of countries served has increased to 28.
Author | Fanny, Celine (Intern)
Editor | Wing, Nan, Abby, Jerry