Guangzhou's Nansha recently released a series of supportive measures for the construction of pre-prepared food industrial park, aiming to reach the target output value of 2.5 billion RMB in 2023, an increase of 25 percent year-on-year.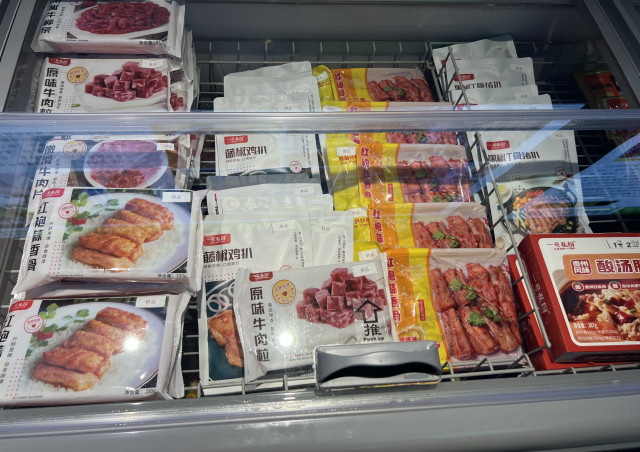 (Pre-prepared food produced in Nansha)
"Nansha will promote trade of pre-prepared food in Hong Kong and Macao markets and overseas markets by establishing import and export trading zone in the district," said Zhong Huibiao, Head of Guangzhou's Nansha Agriculture and Rural Affairs Bureau.
He elaborated that the construction of a pre-prepared food industrial park includes setting up a pre-prepared food industry trade and investment center, a product tracking center, and a research and development center.
Zhong stated that the supportive measures of the pre-prepared food industry emphasize the digital development of the industry, with up to 3 million RMB subsidies for projects related to big data applications. Projects of investment in pre-prepare food equipment will receive up to 5 million RMB subsidies.
Subsidies will also be given to such fields as the procurement of raw materials for pre-prepared food, the establishment of pre-prepared food associations, financial services, and industrial standardization.
Li Huang, General Manager of Guangzhou Nansha Xueyin Pre-prepared Food Import and Export Co., LTD, said that the location, policy, and business environment in Nansha benefits the pre-prepared food enterprises.
"We aim to achieve an export value of 10 billion US dollars in the future. North America, European Union, countries under RCEP (Regional Comprehensive Economic Partnership), Serbia, and the Middle East will be our main overseas markets. And our products will cover pre-prepared aquatic products, poultry meat, dim sum, and vegetarian products," said Li.
According to the Nansha government, the total import and export value of Nansha District was 298.82 billion RMB in 2022, an increase of 15.1 percent. By the end of 2022, a total of 182 container routes have been opened at Nansha, connecting more than 120 countries in the world.
Reporter丨Nina
Editor丨Wing, Nan, Will, Jerry