Recently, Qiu, a Guangzhou citizen, said that he photographed the Chinese water dragon, a national second-class protected animal in the wild. Qiu said that he saw news of the Chinese water dragon appearing in the wild in Conghua District, Guangzhou in March, and was very surprised to see this animal.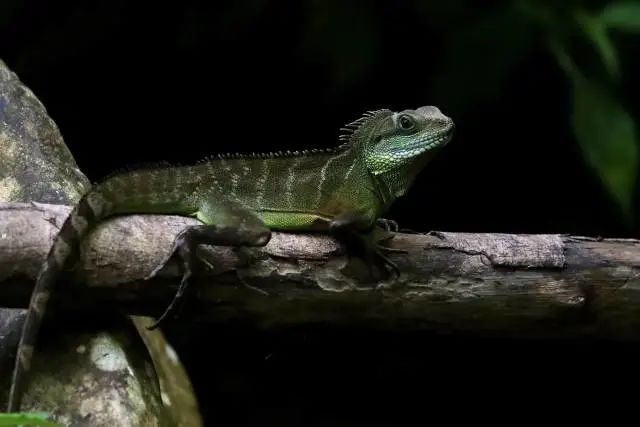 On October 8, Zhang Liang, an expert from the Institute of Zoology, Guangdong Academy of Sciences, confirmed that the animal photographed by Qiu was a Chinese water dragon.
The body of the Chinese water dragon is green, with distinct mane scales from the neck to the tail, and dark rings on the tail. They mainly inhabit Yunnan, Guangxi and Guangdong in China.
"They live in tropical or subtropical rainforests or river valleys, and must have a good living environment," Zhang said, the Chinese water dragon is an ecological indicator species. Now the Chinese water dragon has been found again in the wild in Guangzhou, indicating that some of the ecological environment in the mountainous areas of Conghua District is suitable for them to inhabit.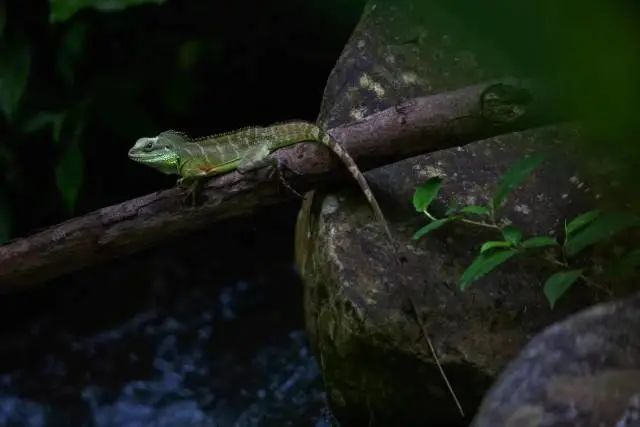 Zhang Liang said that the last time Guangzhou found a Chinese water dragon in the wild was in late March 2022, in Conghua District. Before that, the Chinese water dragon was once considered extinct in the wild in the city.
The Chinese water dragon is sparse and timid. They will run away quickly when they see people, and even jump into the water. When you see them, please keep your distance and do not disturb them.
Author | Alice
Editor | Wing, Olivia, Monica, Jerry