The 2023 World Guangdong Entrepreneurs Convention will be held in Guangzhou from September 21 to 23, and will gather entrepreneurs of leading Guangdong brands and high-profiled scholars to highlight and seize the opportunities in the Guangdong-Hong Kong-Macao Greater Bay Area (GBA).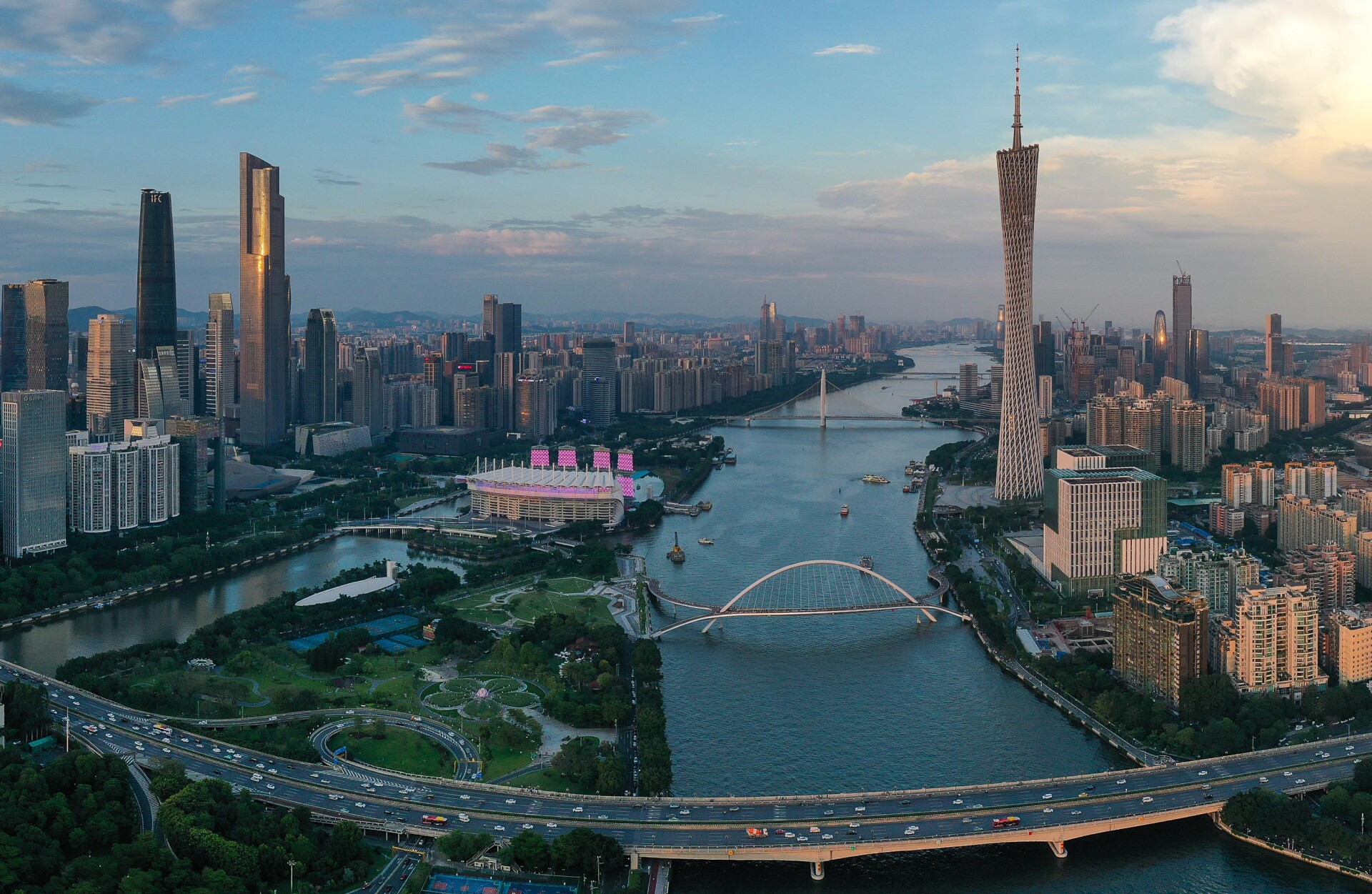 (Guangzhou/Photo by Xinhua)
Over 800 representatives will participate in the event, including Guangdong entrepreneurs, representatives of the Guangdong Chamber of Commerce from home and abroad, business representatives of Global 500 enterprises, China 500 enterprises, financial institutions, and experts.
The event will reward outstanding Guangdong business representatives from the private and foreign sectors of China's economy. Business match-making events and field trips will also be organized for exchanges and partnerships.
The event is considered an important platform to showcase Guangdong's economic and social development, promote Guangdong's business environment, and boost cooperation between Guangdong businessmen at home and abroad. Since it was first held in 2008, it has been successfully held for five consecutive times.
Guangdong has a total of 50 private enterprises listed in the 2023 China Top 500 Private Enterprises, 46 private enterprises listed in the China Manufacturing Top 500 Private Enterprises, and 19 private enterprises listed in the China Service Industry Top 100 Private Enterprises, according to the 2023 China Top 500 Private Enterprises Summit held by All-China Federation of Industry of Commerce in Jinan in Shangdong Province on September 12.
Among the Guangdong private enterprises listed this year, there are a total of 15 enterprises with a total revenue of 100 billion RMB, including AMER, Tencent Holdings, Vanke, BYD, Midea, S.F Holdings, LUXSHAREICT, Gree, TCL Technology, Sunshine Insurance, Digital China, TCL Industrial Holdings, Haid, Vipshop, and DINGLONG.
The 50 listed enterprises in Guangdong Province are mainly located in the Pearl River Delta region, including 27 in Shenzhen, 8 in Guangzhou, 7 in Foshan, 3 in Huizhou, 1 in Zhuhai, 1 in Dongguan, 1 in Jiangmen, 1 in Zhongshan, and 1 in Yunfu. 30 out of the 50 enterprises are from the manufacturing industry, accounting for 60 percent.
The event is organized by the People's Government of Guangdong Province, the Guangdong Provincial Committee of the Chinese People's Political Consultative Conference, and the All-China Federation of Industry of Commerce (CFIC).
Reporter丨Eliana Chen (Intern), Nina
Editor丨Olivia, Jasmine, James