From March 19 to 23, a group of more than 100 representatives of consular officials, multinational companies and business groups, visited Guangzhou, Shenzhen, Dongguan, and Zhuhai to explore new achievements in science and technology development in the Guangdong-Hong Kong-Macao Greater Bay Area (GBA) and seek new opportunities for cooperation. Among the comments of the delegation, "confidence" and "vitality" are the keywords.
A trip of confidence and vitality
Shenzhen gave the delegation a taste of the rapid development of the GBA. The Chairman of the Swire Group, Guy Martin Coutts Bradley, who visited Shenzhen more than thirty years ago, was amazed at the city's remarkable transformation into an important economic hub in just a few decades. "This journey undoubtedly strengthened my confidence in the future of China, particularly in the development of the GBA." he told GDToday.
In Dongguan, the cutting-edge technological innovations impressed the representatives. The visiting group first arrived at the site of the China Spallation Neutron Source. As the world's fourth pulsed spallation neutron source, it is the largest single investment project in large-scale scientific engineering in China to date.
Adjacent to it, the Songshan Lake Materials Laboratory has gathered numerous scientific research talent and incubated a large number of pioneering high-tech enterprises.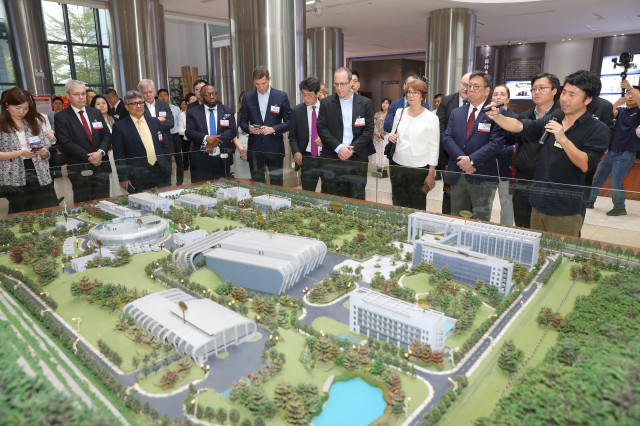 Meanwhile, Huawei Songshan Lake Base, with an investment of billions of dollars, has been built into the global headquarters for intelligent terminals. Listening to the explanations of the professionals, members of the visiting group showed strong interest and expressed their intentions for cooperation.
"I would like to continue exploring opportunities for technological innovation cooperation between Israel and the GBA," said Israel's Consul General in Hong Kong, Amir Shlomo Laty. He mentioned that Guangdong is a key target area for Israel's business in China. He was very pleased to learn about the latest developments in the GBA during this trip, laying the foundation for future cooperation.
Improved business environment of GBA
After witnessing the achievements of technological innovation in the GBA, most of the representatives hoped to further promote cooperation. During the promotion conference, government officials and business representatives from various departments in the GBA exchanged ideas with the delegation, providing assistance and answering their questions about relevant policies.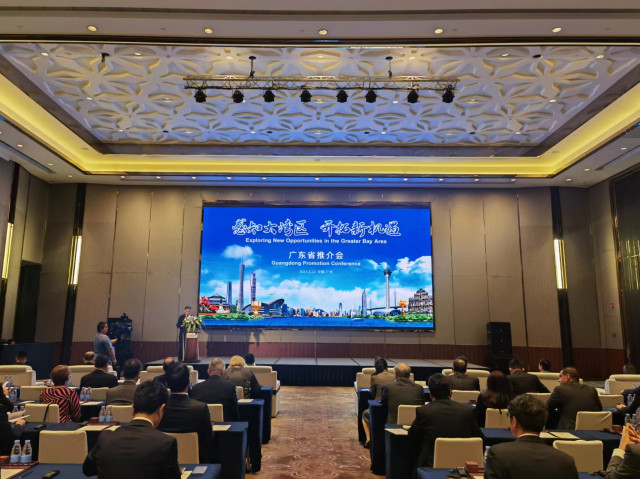 For instance, Israel's Consul General in Hong Kong, Amir Shlomo Laty, concerned about the procedures for foreign investors to establish factories in GBA, while Australia's Consul General in Hong Kong, Elizabeth WARD, focused on data connectivity in GBA.
Hong Kong's Secretary for Commerce and Economic Development, Algernon YAU Ying-wah, said that the entire business environment of the GBA has greatly improved. For example, in Hong Kong, the government has specialized departments and agencies in the Chinese Mainland to assist foreign companies in completing investment procedures and answering various business inquiries.
Reporter | Cindy, Catherine
Editor | Wing, Nan, Will, Jerry