August 8 marks the 56th anniversary of the Association of Southeast Asian Nations (ASEAN). Jointly organized by the consulates general of ASEAN countries in Guangzhou, the 56th ASEAN Day Reception was held in Guangzhou.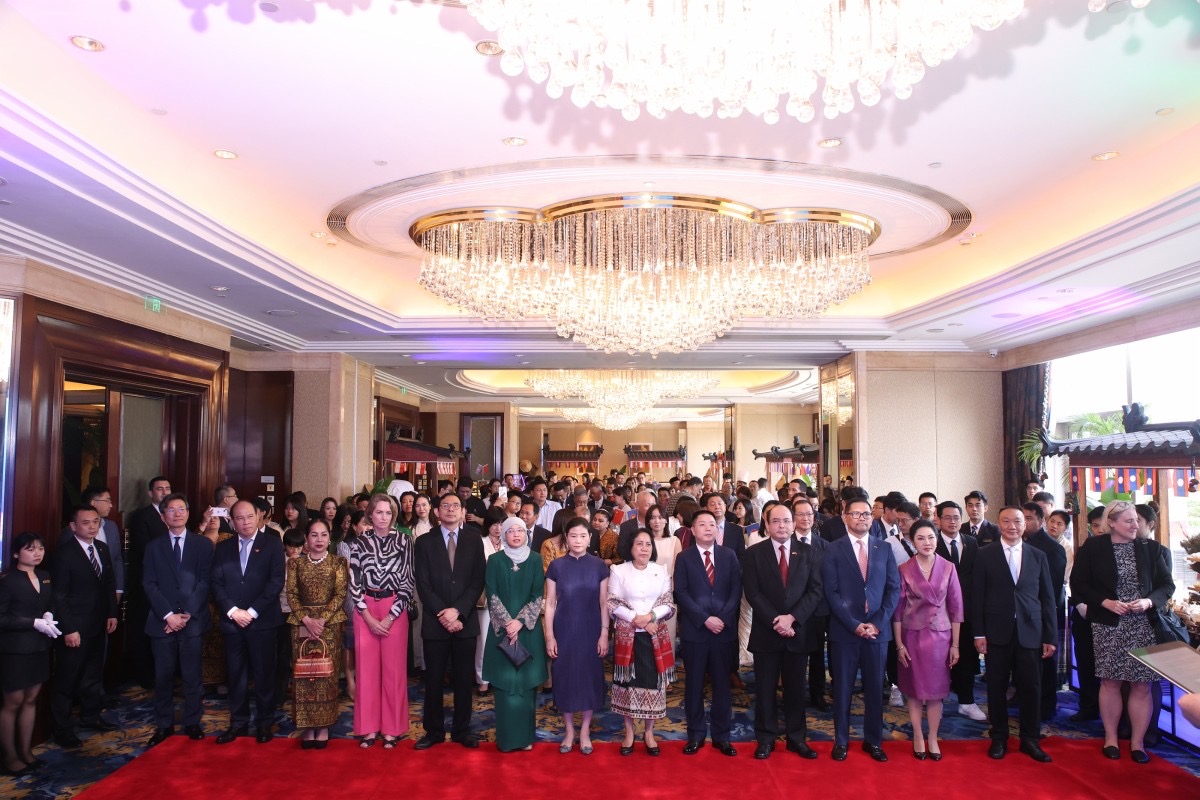 (Photo provided to GDToday)
"Over the past 56 years, ASEAN has attained gradual achievements in socio-economic development, and has become an ASEAN community and the fifth largest economy in the world with the total population of over 600 million people." Vanhpheng Saisomphou, Consul General of Laos in Guangzhou and Head of the ASEAN Consular Corps in Guangzhou, said in her speech.
Statistics from the General Administration of Customs of the People's Republic of China show that ASEAN is China's largest trading partner. In the first half of 2023, China's import and export to ASEAN amounted to 3.08 trillion RMB, up 5.4 percent year-on-year, accounting for 15.3 percent of China's total trade volume in the same period.
Saisomphou noted, "As China's largest economic powerhouse and home to millions of overseas Chinese living across ASEAN countries, Guangdong has always been a key player promoting closer cooperation between ASEAN and China.
"Guangdong and ASEAN countries are very close to each other, not only in terms of geographical distance, but also in terms of culture and people-to-people ties. We have long carried out fruitful cooperation in the fields of economy and trade, agriculture, science and technology, cultural exchanges and environmental protection." Qian Hongjie, Deputy Director-General of Guangdong Foreign Affairs Office, made the remark during the reception.
Statistics show that in the first half of 2023, Guangdong's import and export to and from ASEAN amounted to 639.16 billion RMB, an increase of 3.6 percent, accounting for 16.6 percent of its total trade.
"In the future, Guangdong will continue to enhance partnerships between the two sides in agricultural trade, business ties, information sharing and talents. We welcome enterprises and organizations from ASEAN countries to visit and invest in the Guangdong-Hong Kong-Macao Greater Bay Area and share the opportunities," said Qian.
"With the strength of Guangdong, the dynamics of GBA, the connectivity and linkages between Guangdong and ASEAN, we see vast potential for cooperation that lies ahead. With the spirit of ASEAN and the strong bond we have, we believe that ASEAN-China and ASEAN relations with Guangdong will be even more vibrant, robust, sustainable and beneficial to the region and beyond," said Saisomphou.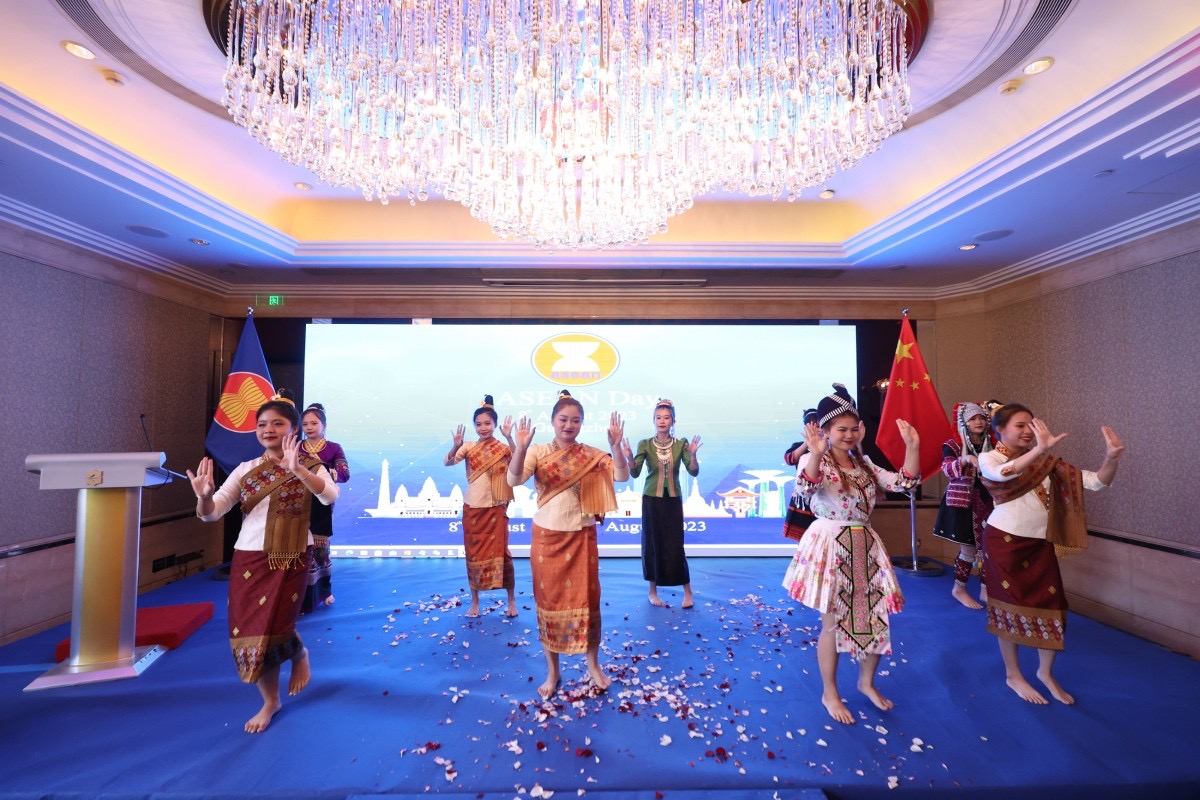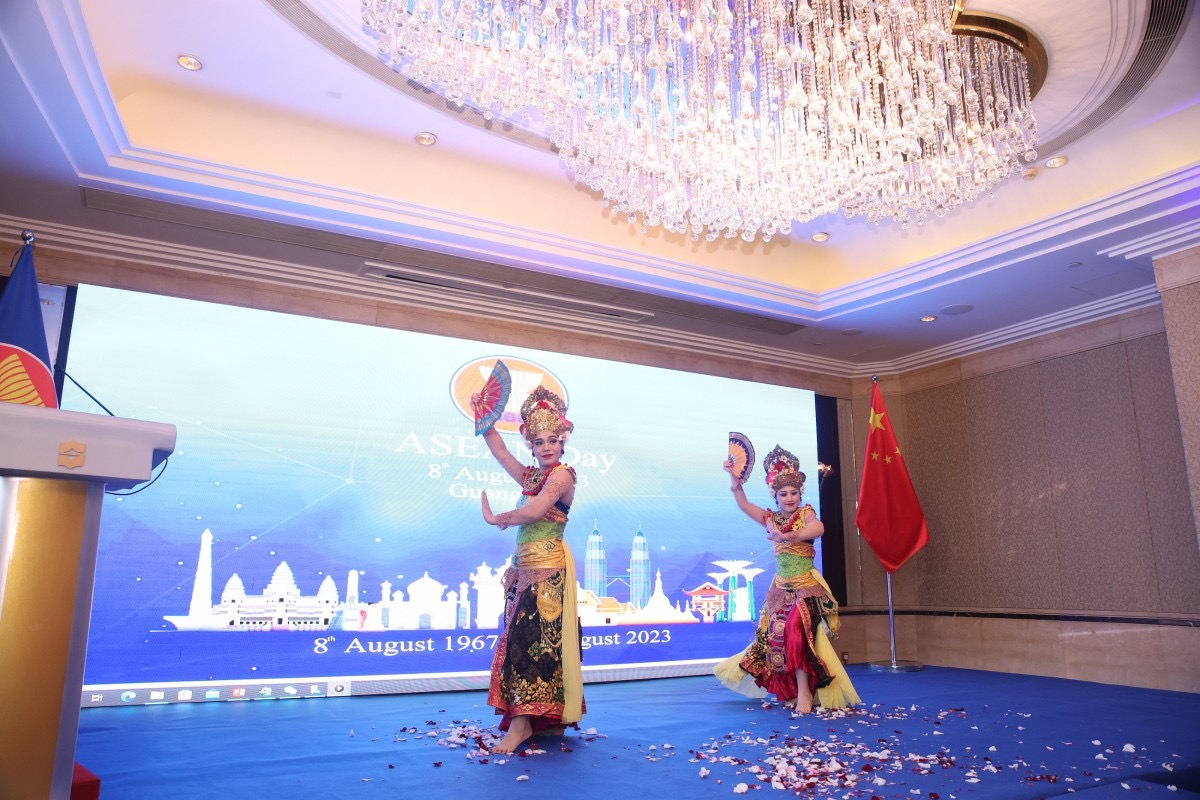 (Photo provided to GDToday)
Author | Hannah
Editor | Olivia, Jasmine, Jerry