Darwin, the capital of Australia's Northern Territory, held an international trade fair online from June 22 to 23.
Guo Yonghang, Mayor of Guangzhou, addressed at the opening ceremony and, saying, "the exhibion is of great importance to help cities establish connection and seek cooperation under the global pandemic and the pressure to recover econmomy. It indicates the strong willingness of Darwin to further intercity ties and give us confindence in forging more friendly relations between two cities. We hope to enhance communication and cooperation with all the participated cities."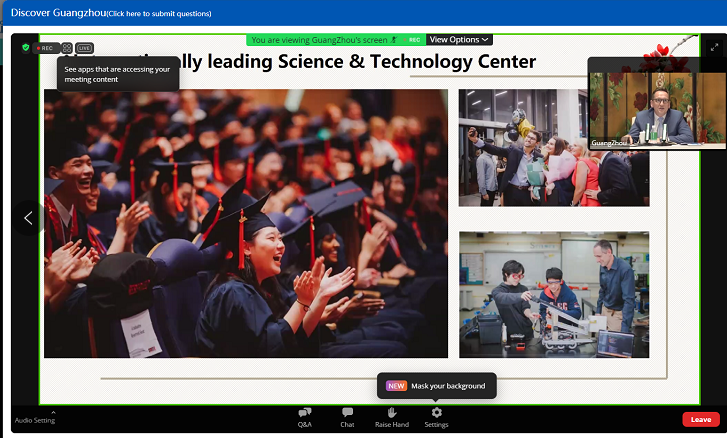 The exhibition coincides with the 50th anniversary of the establishment of diplomatic relations between China and Australia and is expected to promote inter-city exchanges and trade cooperation. The exhibition attracted 109 enterprises from 11 cities worldwide with friendly relations with Darwin, and 62 of which are from three Chinese cities including Guangzhou,
Guangzhou and Darwin formed friendly relation in November 2019 since then the two cities aim for further cooperation in such fields as smart city construction, international trade and investment, and cultural tourism.
Author: Lanting (intern)
Editor: Wing, Nan, Jasmine, Jerry