On May 20th, Guangzhou E-POWER F.C. was founded in Guangzhou. The head coach Li Bing will lead the team to attend the 2023 Chinese Champions League, aiming to enter the Chinese League Two.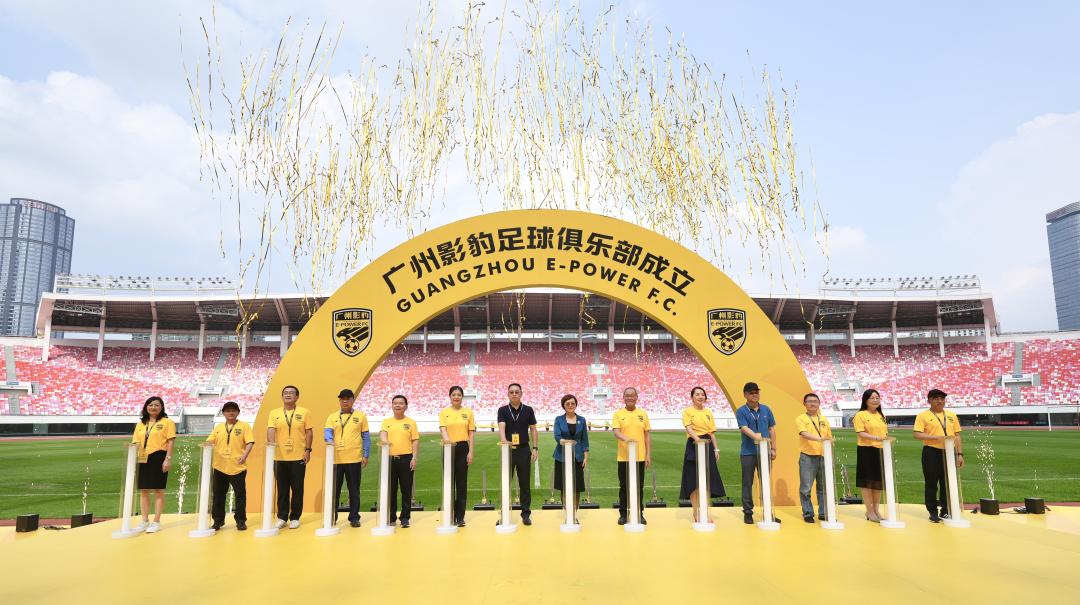 (Photo provided to GDToday)
On that day, more than 4,000 fans attended the inaugural meeting of E-POWER F.C. at Tianhe Sports Center. According to Chen Xiushen, chairman of the football club, the name of the club comes from a car model called "e-power" by GAC Group. The club's slogan is "The Power of Dreams", which represents the determination to revive Guangdong's football glory.
Currently, Liang Xueming from Guangzhou Evergrande Youth Training is the football team captain. He has attended the Chinese Super League and Chinese League One, and won the Golden Boot of the 2021 Chinese League One.Xiao Zhi, the vice-captain of the football team, is a well-known striker in the Chinese Professional Football League. The other vice-captain, Ling Chuanbin, is only 18 years old. He was trained in the Guangzhou Youth League and attended the Chinese Super League at the end of last year. In addition, Zeng Chao, Wang Peng, Wen Yongjun and others in the team have all attended the Super League.
"It's a great honour to come back to Guangzhou. The coaching team, my family, and I love the city of Guangzhou very much. I hope to make Guangzhou E-POWER F.C. a strong team in the future. The team's goal this year is to enter the Chinese League Two," Li Bing said.
The football club was jointly funded by seven companies, including GAC Group, Yuexiu Group, Guangzhou Pharmaceutical Group, Guangzhou Port Group, Guangzhou Industrial Investment and Capital Operation Holding Group, Guangzhou Municipal Construction, and Guangzhou Industrial Investment Holding Group.
Author | Alice
Editor | Olivia, Steven, Monica, James