The organizing committee of Hengqin Marathon announced recently that this year's Hengqin Life Hengqin Marathon is postponed to January 8, 2023 (Sunday).
Registered competitors can choose to reserve their place without any action.
For competitors who can't participate because of the postponement, they can log in the official website (hengqinmarathon.com) or the personal center of the 'Mara Mara' (马拉马拉) App or the personal center of the 'Digital Heart' (数字心动) App to complete the withdrawal application. The registration fee will be sent back through the original payment channel within 15 to 20 working days.
Competitors who purchased Hengqin Marathon Direct Quota and Hotel Package can scan the following QR code to register name, phone number and package order number before 4 p.m. December 25. The fee will be refunded through original payment channels within 15 to 20 working days after the competition.
How to check the order number: Go to the 'Huafa Sports Exchange' (华发体育汇) mini program and click 'My-My Orders' on the bottom-right corner.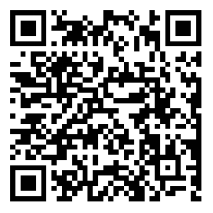 Author: Helena (intern)
Editor: Wing, Steven, Will, Jerry