The HONOR•Shenzhen Marathon 2022 kicked off at 7:30 a.m. at the Civic Center in Futian District today. He Jie from China and Adula Askale Alemayehu from Ethiopia won the crown for male and female runners, respectively.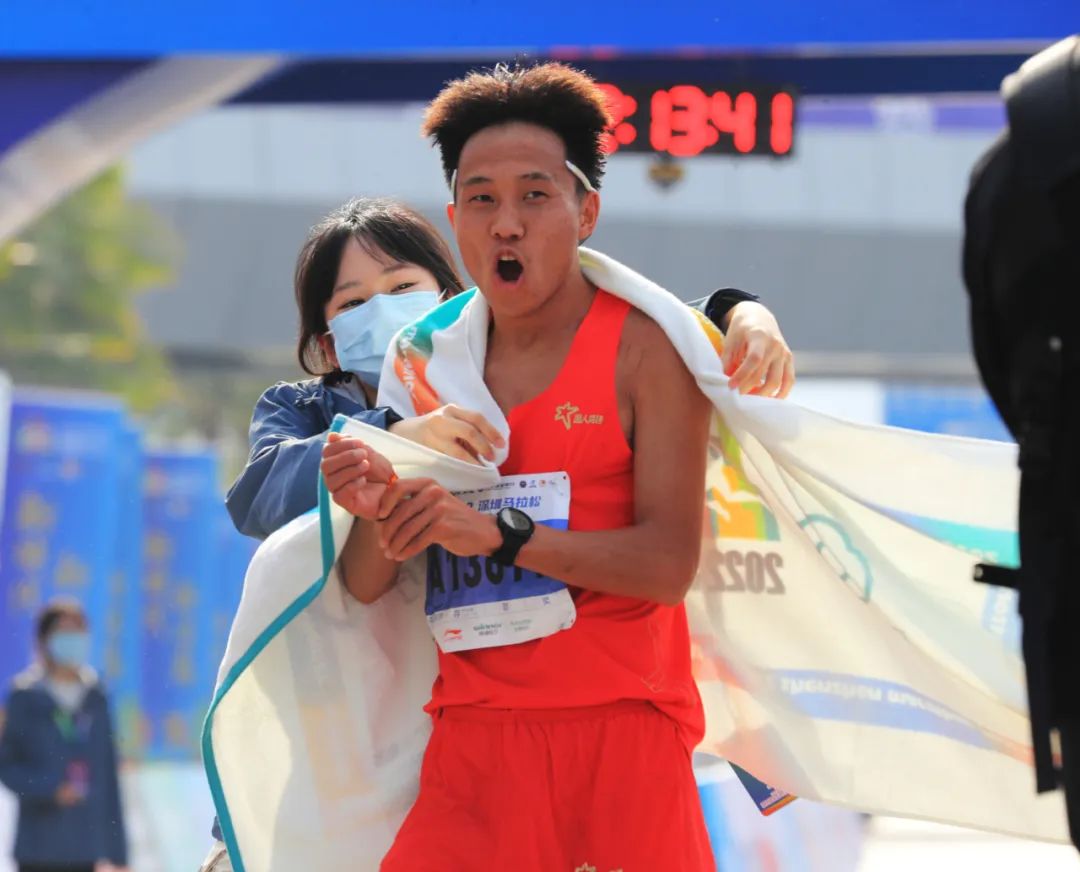 He Jie from China won the crown for male runners. Sun Yuchen

He Jie completed the entire race in two hours, 12 minutes and 29 seconds, making history by becoming the first Chinese runner to snatch the gold for the full marathon. On the other hand, Alemayehu made it to the finish line clocking in at 2:34:19.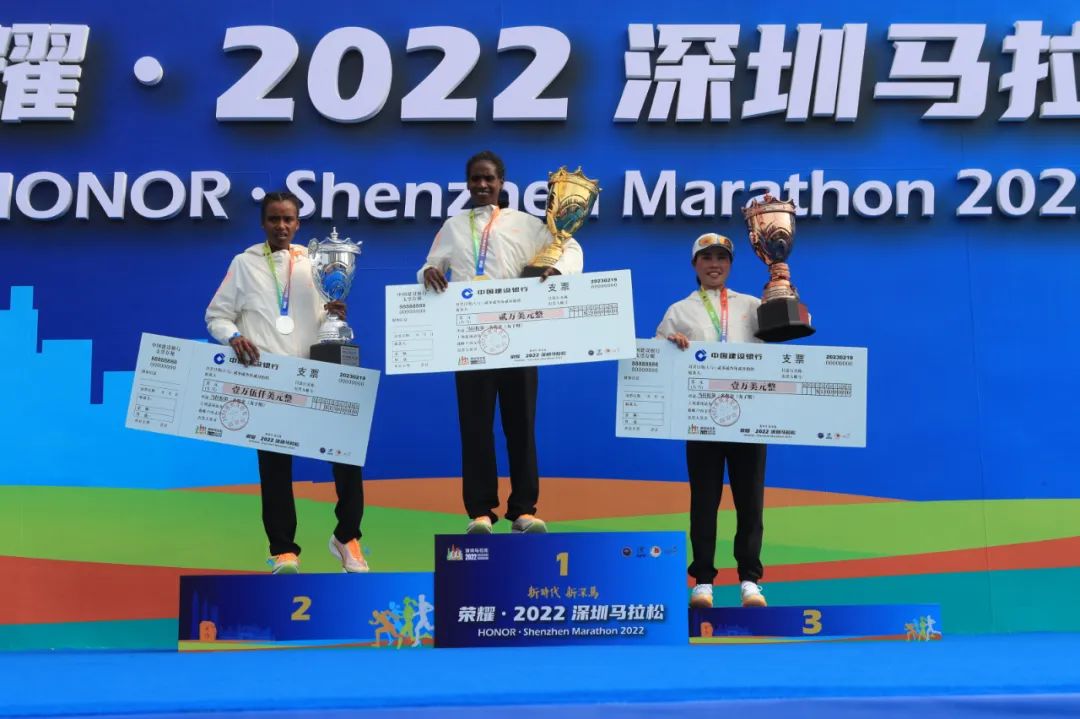 Adula Askale Alemayehu (C) from Ethiopia won the crown for female runners. Sun Yuchen

This year's Shenzhen Marathon saw 10,000 full marathon runners (including 300 running groups) from 14 countries and regions, 34 of whom are foreign nationals and 78 from Hong Kong, Macao and Taiwan.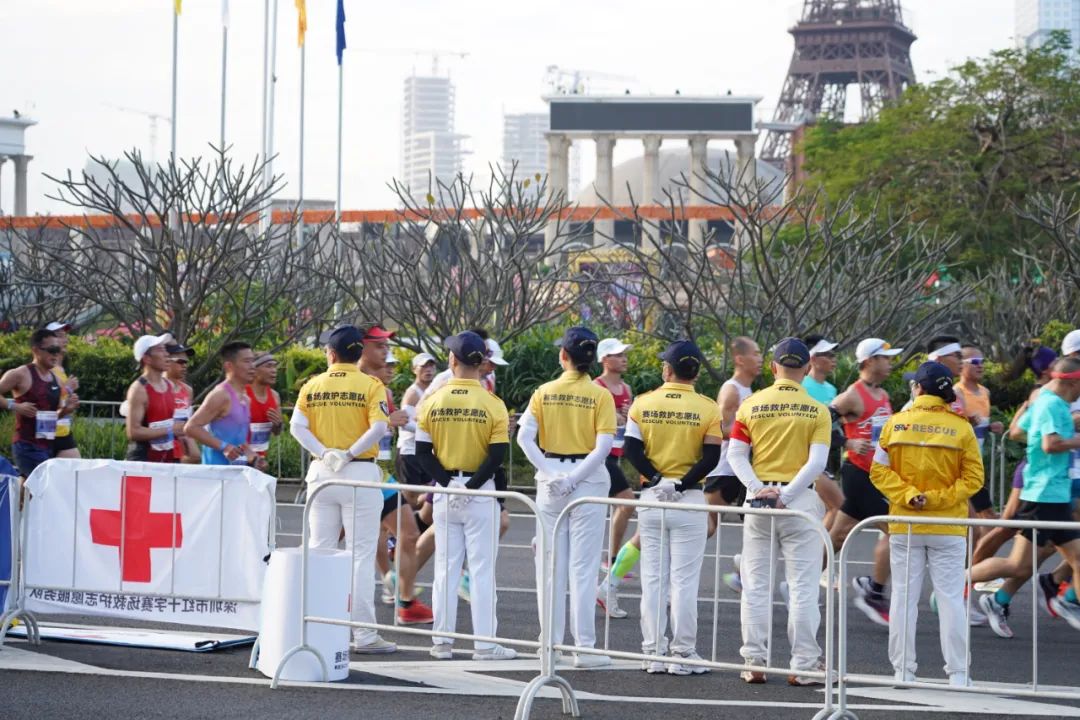 Rescue volunteers stand by along the route to ensure the safety of racers. Lin Songtao

Another 10,000 runners from 23 countries and regions, 48 of whom are foreign nationals and 100 from Hong Kong, Macao and Taiwan, joined the half marathon.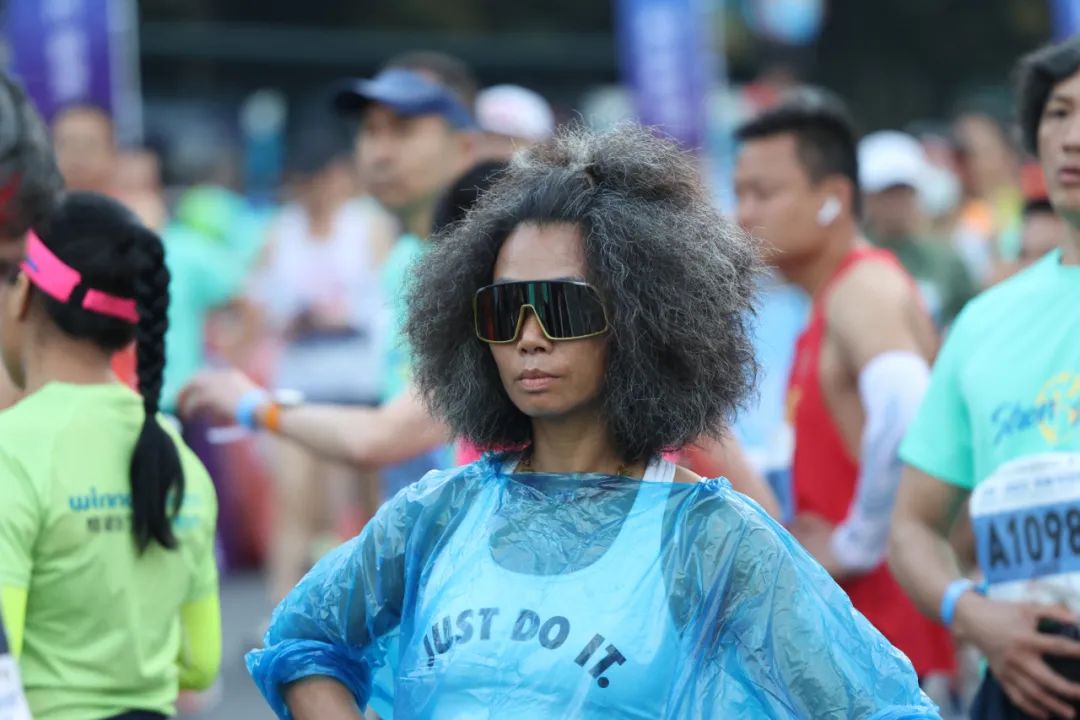 A runner ready for her race. Liu Xudong

Ethiopian runners Tafese Delelegn Abebe and Fentahun Hunegnaw Simene finished second and third in the men's group. He Jie took home US$20,000 prize money, while the second and third prize winners got US$15,000 and US$10,000 respectively.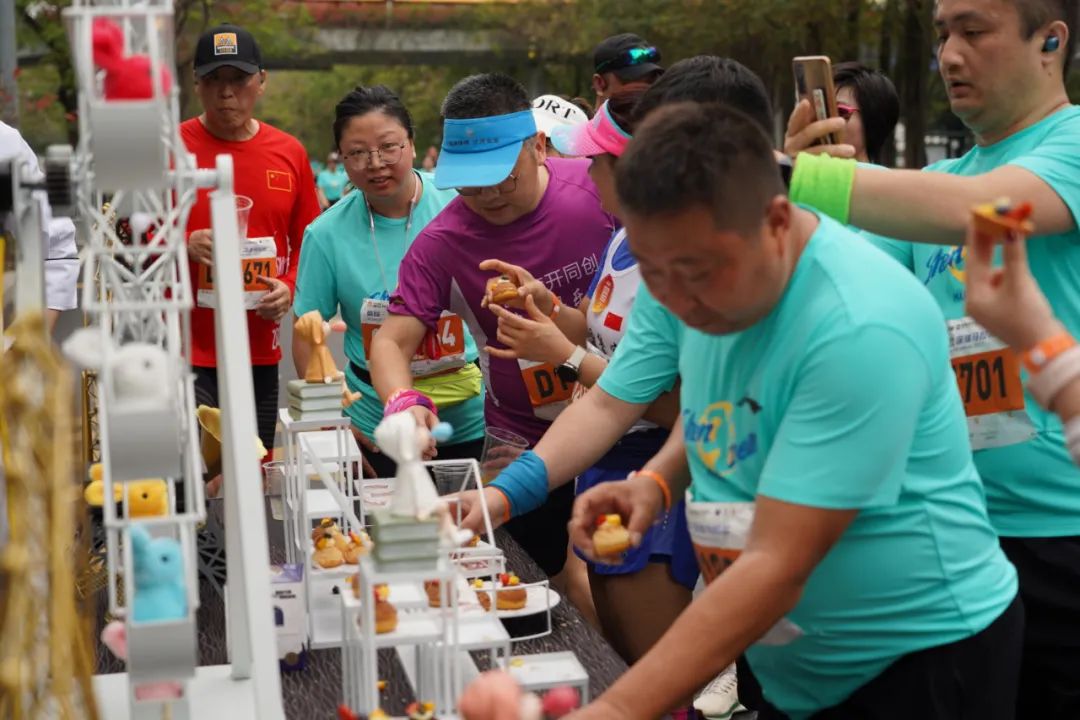 Runners get food supply during the race. Lin Songtao

"The scenery is very beautiful along the way and the atmosphere is very good. The pace was set naturally," He said.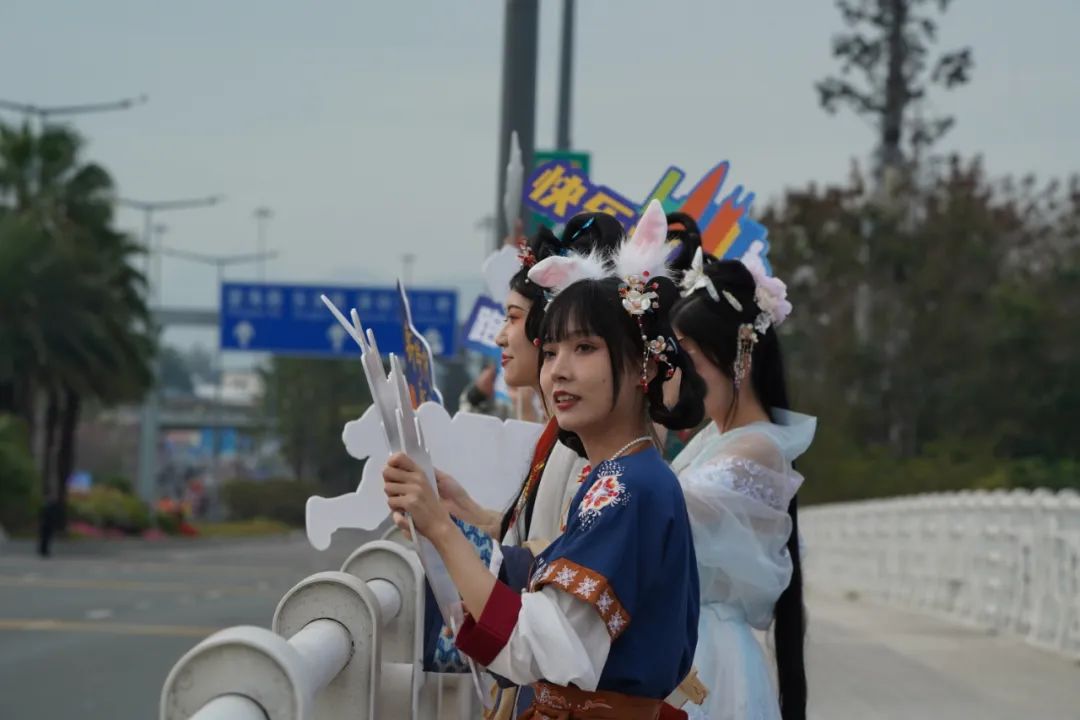 Women wearing Hanfu cheer for runners. Wang Haolan

Alemayehu was also pleased with her results. "Shenzhen is a beautiful city and I'm motivated while I'm running. I felt good overall," Alemayehu told reporters after the race.
Clowns cheer for the runners. Sun Yuchen

For the women's full marathon, Chinese runner Yang Hua finished third and the runner-up was from Ethiopia.
While expat runners enjoyed the much-awaited Shenzhen Marathon, fellow expat volunteers were also cheering for the runners along the route.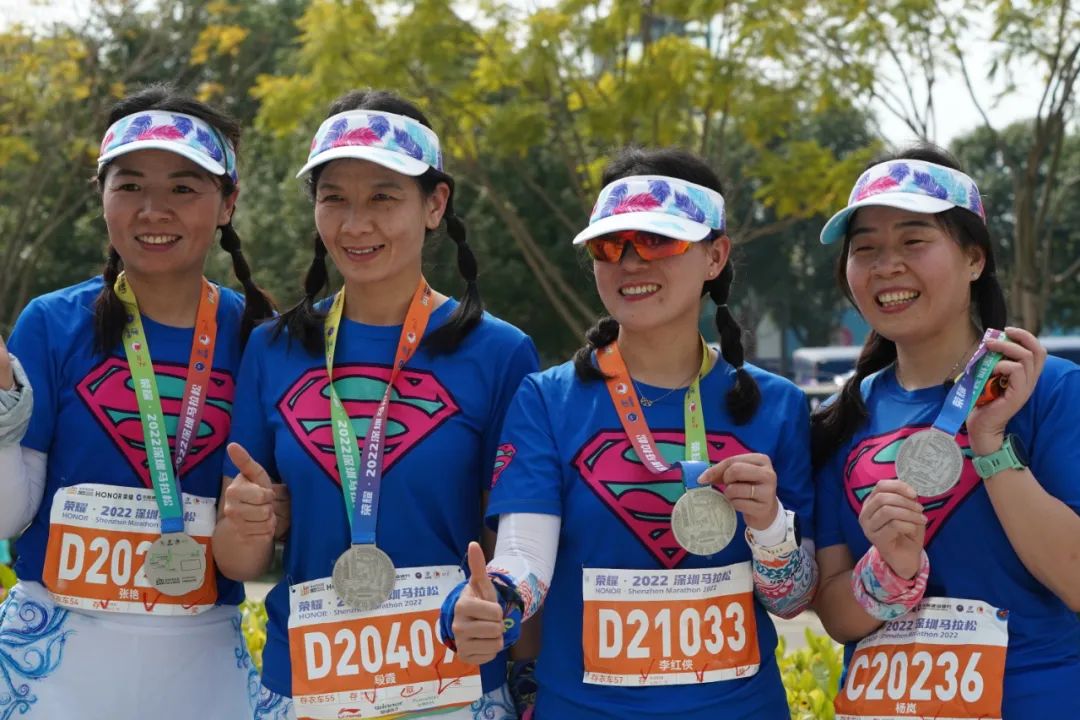 Runners pose for a photo after finishing the race. Wang Haolan

"The vibes are cheerful as more people come and root for the runners. It's my first time to volunteer in a marathon. It's a new and interesting experience for me," a Russian volunteer named Maria told Shenzhen Daily today.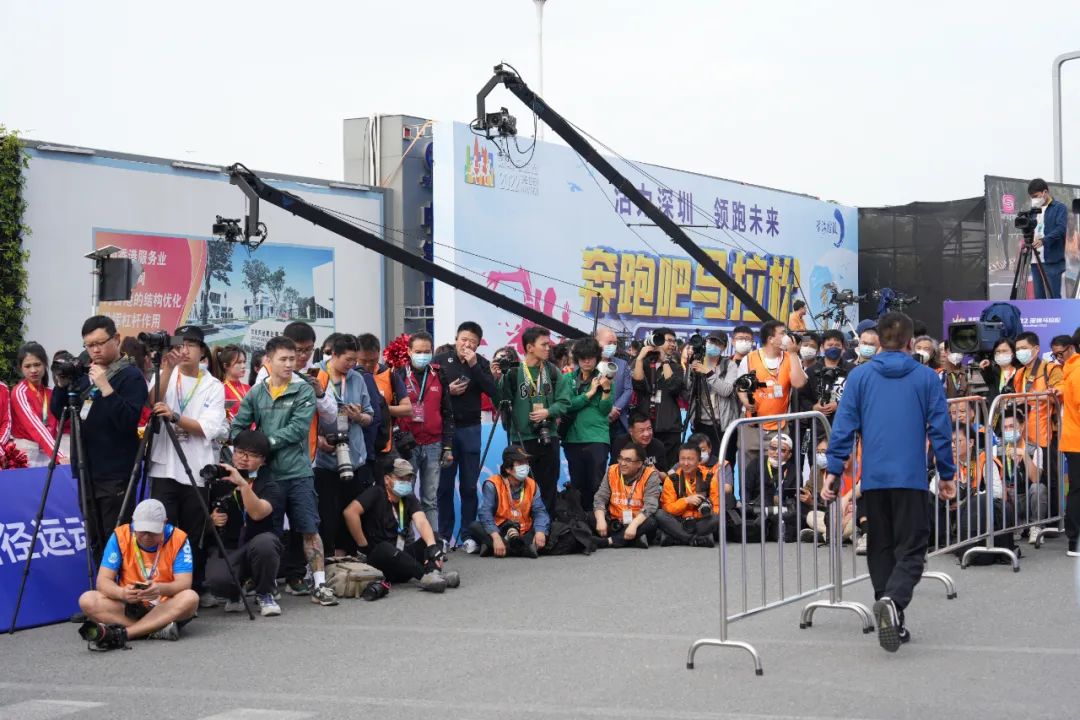 A crowd of reporters are seen covering the event. Lin Jianping

Turkish Esma Toprak, a Ph.D. student at Shenzhen University, said the marathon was well organized. "The organizers have really worked to provide a good and safe environment for the runners. There are many volunteers and staffers. It's good to see people coming together and supporting the runners."
Toprak said she would like to participate in the Shenzhen Marathon next year.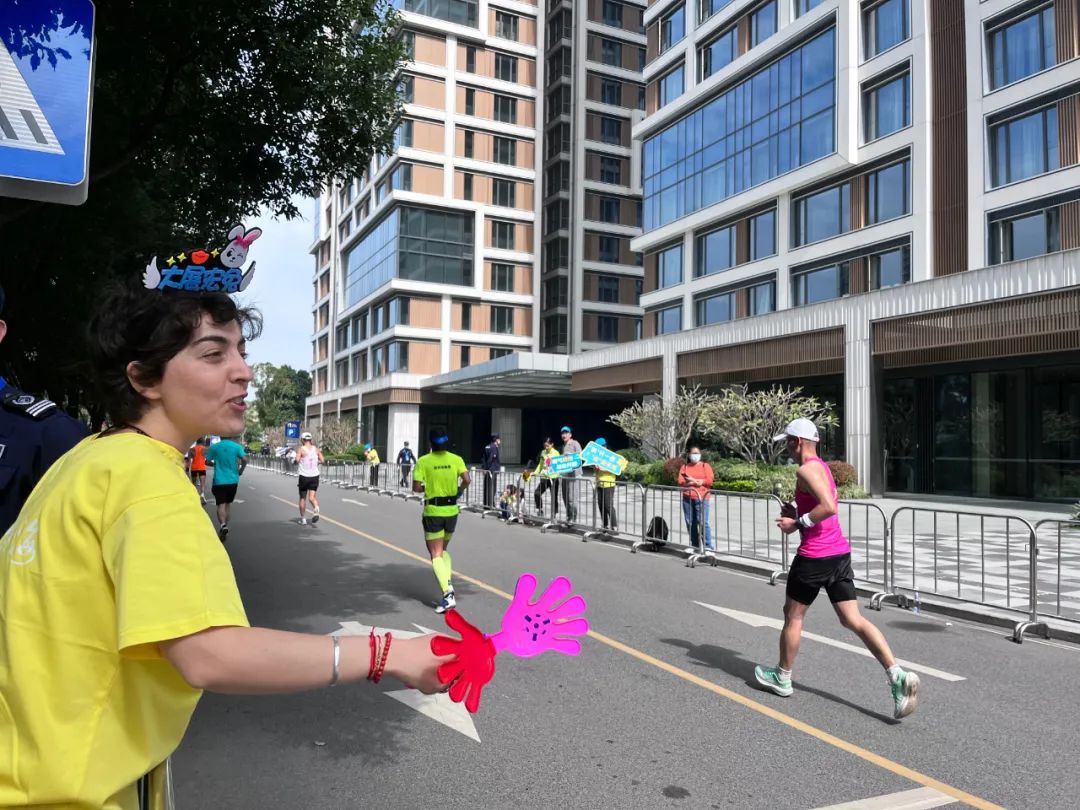 Turkish Esma Toprak, a Ph.D. student at Shenzhen University, cheers for runners. Zhang Yu
Chinese runners finished first, second and third for the men's and women's half marathon this year.
The marathon also highlighted a lot of tech elements, with technology enterprises such as Tencent, HONOR, Unilumin, DJI and Pudu Robotics joining hands together to provide technical support.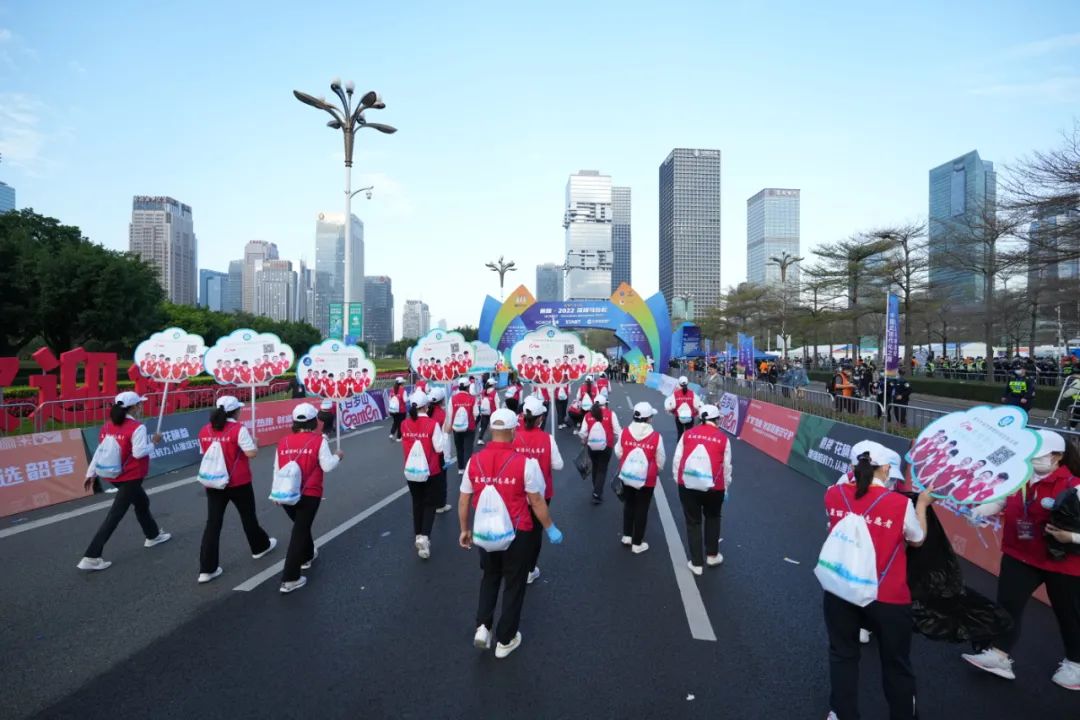 Volunteers clean litter. Liu Xudong

More than 3,000 volunteers, including 549 college students from Shenzhen University, were recruited by the marathon. In addition, a total of 26 medical stations were set up to offer runners medical services.
This year's Shenzhen Marathon featured a new, upgraded route that started at the Civic Center and spanned Futian, Nanshan and Bao'an districts and the Qianhai area, and included Shennan Boulevard, West Shahe Road and Wanghai Road. The route ended at Qianhai Stone Park.
More photos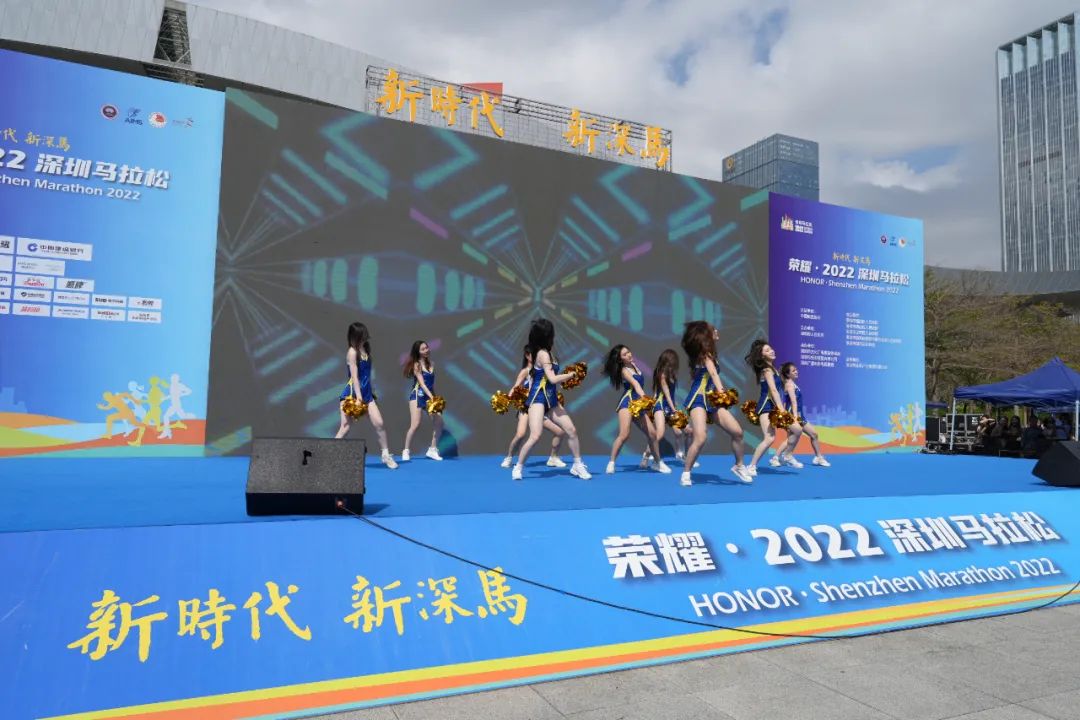 Cheerleaders perform at a warm-up event for Shenzhen Marathon yesterday afternoon. Lin Jianping
Runners start their race at the Civic Center in Futian District at 7:30 a.m. today. Sun Yuchen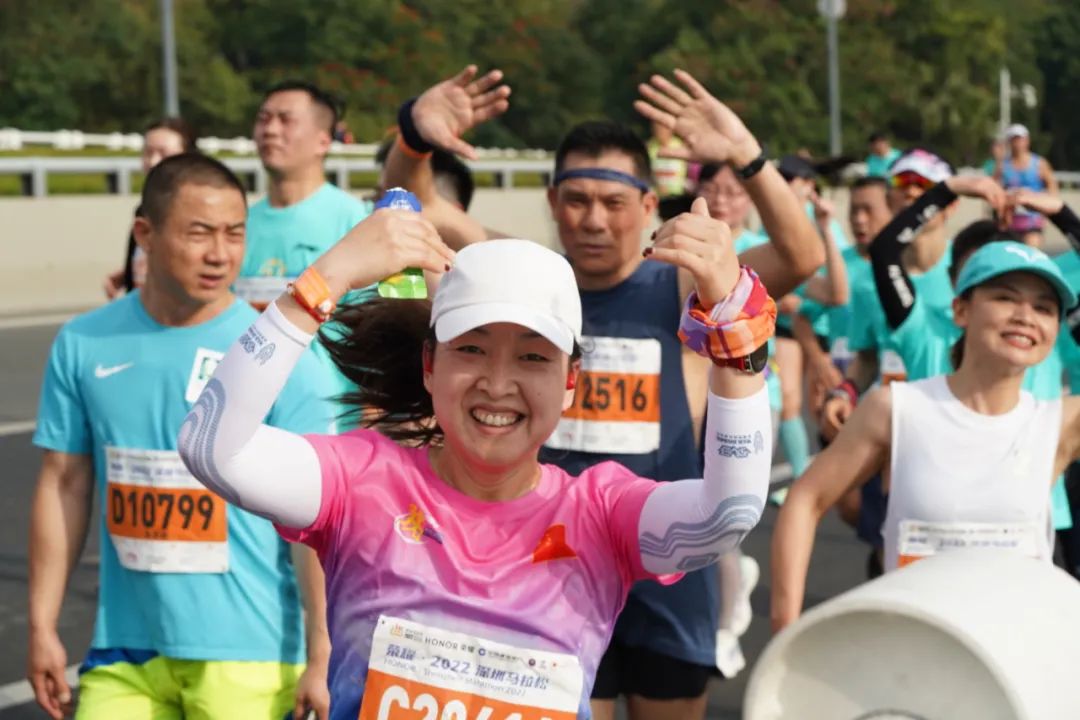 Runners show happy gestures. Wang Haolan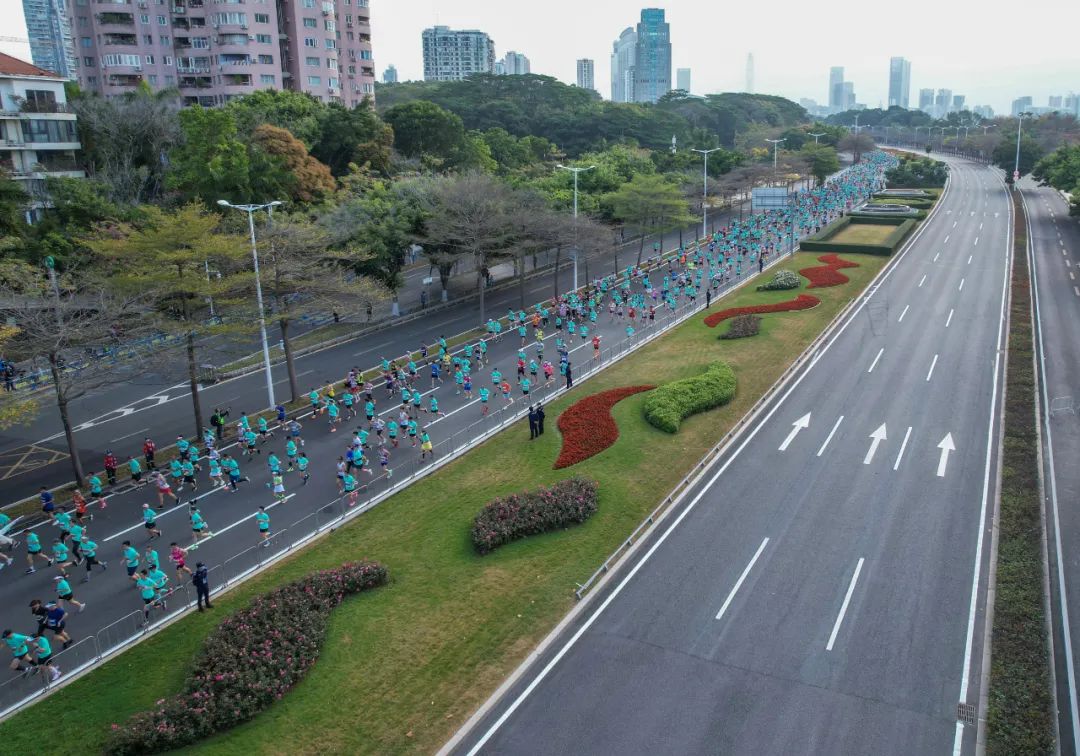 An aerial view of participants running along Shennan Boulevard this morning. Liu Chaolin