The International Conference on "2022 Creative Tourism, Regenerative Development and Destination Resilience" was held from November 8 to 10 in Sao Miguel, Azores, Portugal. Wei Minghai, President of Guangzhou University, was invited to deliver a speech at the opening ceremony of the conference via video link.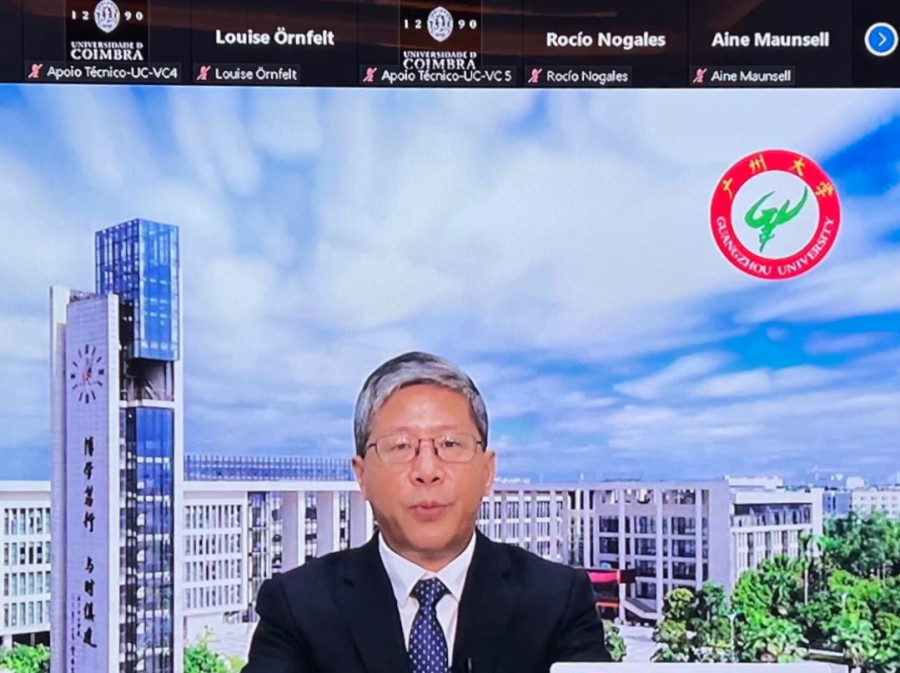 (Photo provided to Newsgd.com)
"The topic of this international symposium is extremely relevant today as we emerge from the pandemic and revitalize our economies," Wei said. "This conference will discuss the potential of culture-based creative tourism as a pathway to regenerative development and destination resilience which are two essential components of sustainable tourism and development."
Meanwhile, a sub-forum of the conference—China's Exploration and Practice on Tourism Revitalization in the Post-epidemic Era—was held on November 10 at Guangzhou University. It aims to facilitate the recovery of the tourism industry in the post-epidemic period, improve the resilience of tourism destinations, and join hands with global tourism industry to promote the upgrading, transformation and high-quality development of China's tourism industry.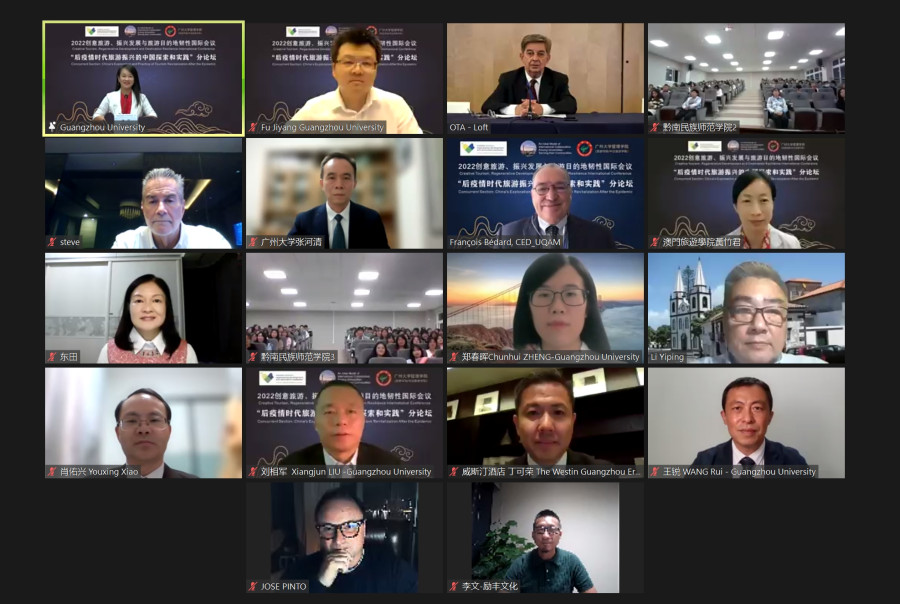 (Photo provided to Newsgd.com)
Fu Jiyang, Vice President of Guangzhou University stressed at the sub-forum that China will focus on promoting the in-depth integration and development of culture and tourism. He hoped that the guests, scholars and audiences attending the conference online and offline will further enhance consensus and cohesion through exchanges and interactions, and strive to provide intellectual support and solutions for economic recovery, as well as the resilient development of the world tourism industry.
The sub-forum was held simultaneously in Azores, Portugal and Guangzhou. More than 400 people from China, Canada, Australia, Portugal and other European countries attended the event.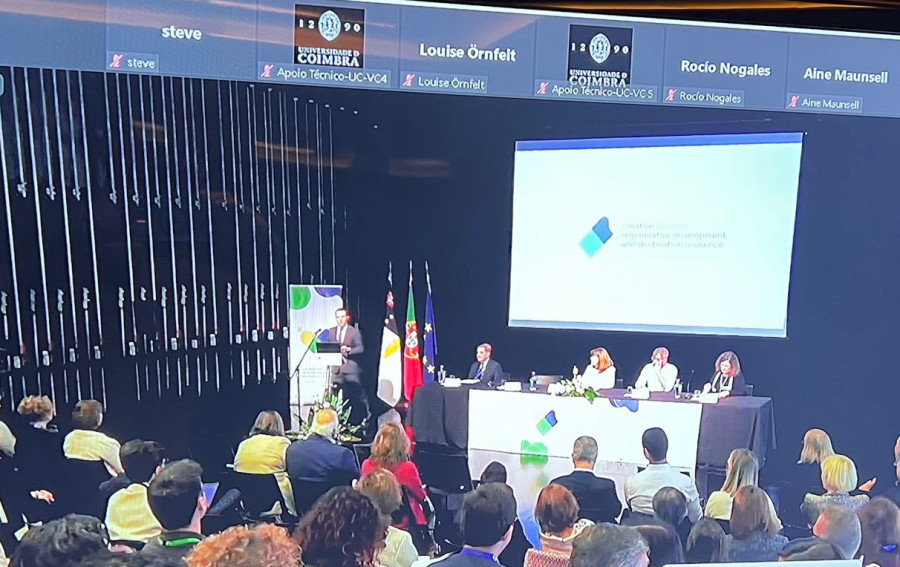 (Photo provided to Newsgd.com)
Author: Ariel
Editor: Wing, Steven, Will, Jerry