On March 21, a salon was held at the South China Agricultural University (SCAU), inviting officials and experts from Guangdong and Latin American countries to share insights on furthering the agricultural exchanges between two sides.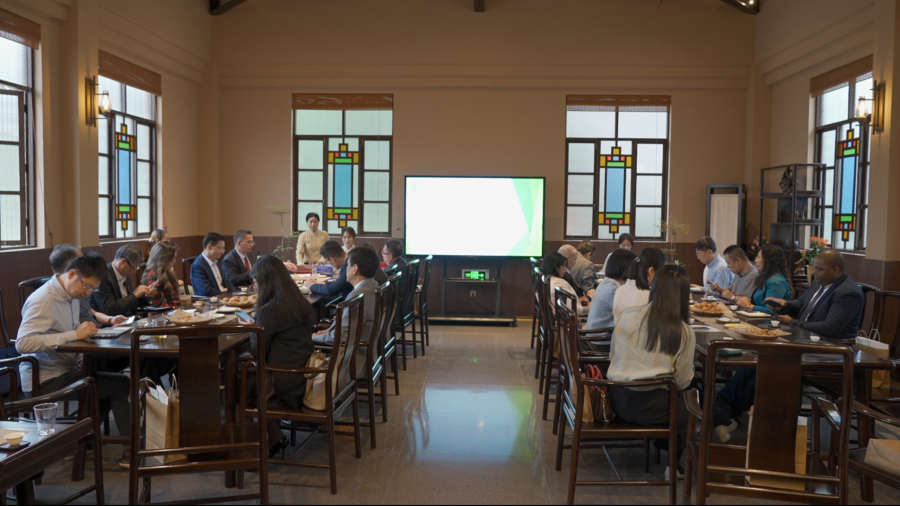 "Agricultural exchanges and cooperation have made a positive contribution to the strategic partnership between China and Latin American countries," said Cang Feng, Deputy Director-General of the Guangdong Foreign Affairs. He indicated that both sides can strengthen communication through the China-Latin America Agriculture Education and Research Innovation Alliance (CLAERIA), which was established by SCAU and some Latin American agriculture-related universities and institutions in 2020. The Alliance provides opportunities and a platform for agricultural technology research and innovation.
As the representative of Latin American countries, Denisse Lamos Infante, Consul General of Cuba in Guangzhou, also delivered a speech. She noted that Guangdong and Latin American countries have maintained close interactions. "We are supporters of the Belt and Road Initiative and hope it can advance exchanges of the two sides. We believe that the CLAERIA will shed a light on agricultural technology and innovation that would benefit both China and all of our countries."
More agricultural cooperation between China and Latin American countries is on the horizon, according to Lin Shuang, Deputy Division Chief of the Department of Agriculture and Rural Affairs of Guangdong Province. "We hope that more Guangdong agricultural products, such as lychee, pineapple, orange, and aquatic products can be exported to Latin American countries and enrich local market supplies," Lin added.
The event also offered guests a taste of spring tea and a chance to appreciate pressed flowers, an intangible cultural heritage in Guangdong.
"I think tea culture and tea products are one of the sectors that are more relevant to Guangdong and that we can learn from. If I have to choose one agricultural product (to import to Uruguay), it will be tea," Facundo Fernandez Guerra, Acting Consul General of Uruguay in Guangzhou, said in an interview with GDToday.
Statistics show that the total import and export trade of agricultural products between Guangdong and Latin America reached 67.14 billion RMB in 2022, a year-on-year increase of 26.7%. The amount of bilateral imports hit 61.97 billion RMB, increased by 29.8%.
Author: Ariel, Abby
Video: Qin Shaolong
Editor: Steven, Monica