During Brazilian President Luiz Inacio Lula da Silva' state visit to China, an alliance initiated by the South China Agricultural University (SCAU) was established in Shanghai to promote agricultural exchanges between China and Brazil.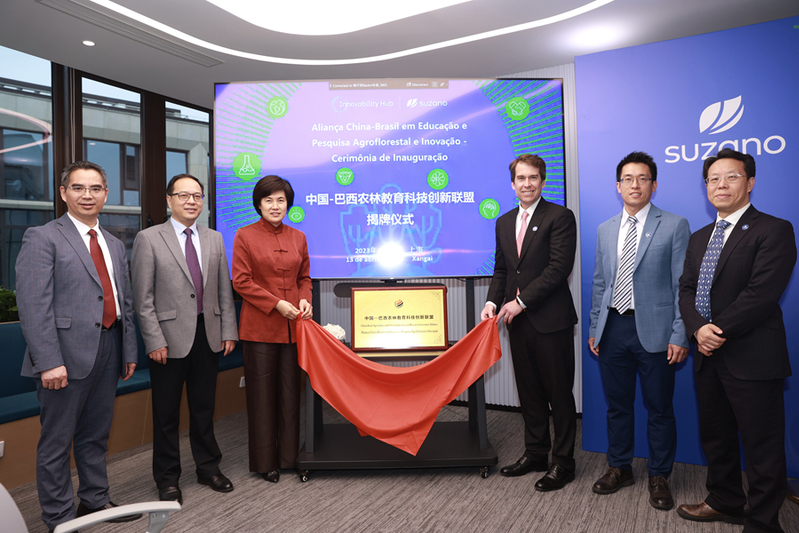 The China-Brazil Agriculture and Forestry Education Technology Innovation Alliance comprises major agricultural and forestry universities, research institutions and enterprises in China and Brazil. It aims to strengthen the cooperation of agricultural science between China and Brazil, and deepen the industry-university-research cooperation and technology transfer in agriculture and forestry.
More than 20 Brazilian government officials and business representatives attended the unveiling ceremony at Suzano, the world's largest hardwood pulp producer and an off-campus practice base for SCAU students.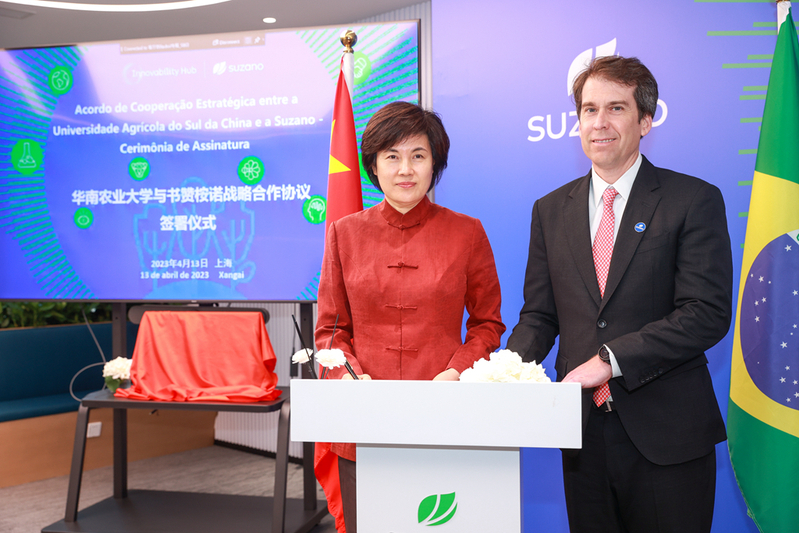 During the ceremony, Liu Yahong, president of the SCAU, and Pablo Francisco Gimenze Machado, new president of the Suzano Asia, signed a strategic cooperation agreement between the two sides.
"The SCAU has been cooperating with many Brazilian institutions in the fields of soybean breeding, new materials, and sustainable agriculture in recent years. And now we have achieved fruitful results in technical training, talent cultivation, technology transfer and cultural exchanges," Liu said.
Liu also put forward that the establishment of the alliance will strongly promote the high-quality development of scientific and technological cooperation between China and Brazil, and provide Chinese solutions to major issues such as global food security.
Pablo delivered a speech on behalf of the alliance members. He stressed that Suzano has a broad space for cooperation with the SCAU in the deep processing of forest trees. He looked forward to deepening the agricultural and forestry cooperation between the two countries and creating a new model of industry-university-research cooperation.
Moreover, the SCAU awarded Brazilian President Lula the honorary professor, and Maria Cristina Rayol, an official from the Brazilian Ministry of Foreign Affairs, accepted the honor on behalf of the president.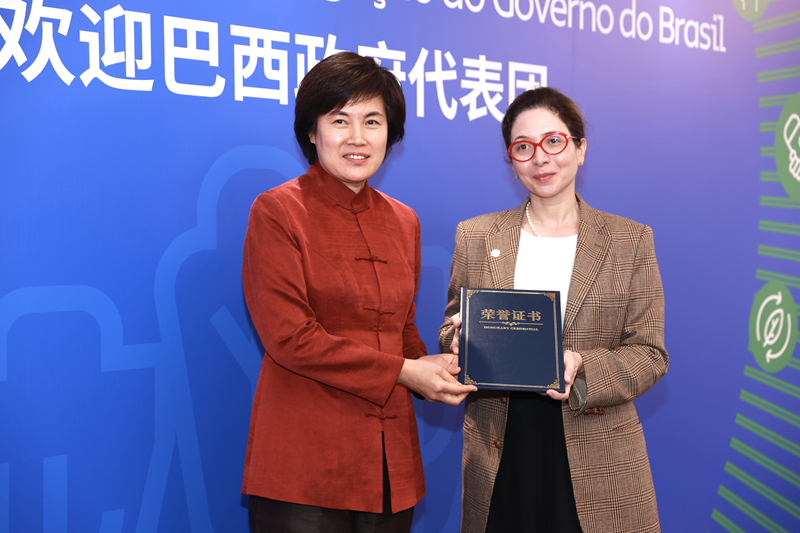 Senator Jussara Lima, who accompanied the Brazilian President Lula to visit China, spoke highly of the important role of the SCAU in China-Brazil exchanges, and sent her congratulations on the establishment of the alliance.
Author: Ariel
Editor: Olivia, Nan, Monica, Jerry