The inauguration ceremony of the China-Latin America Soybean Industry Technology Innovation Alliance was held at South China Agricultural University (SCAU) on November 11. The alliance aims to deepen exchanges and cooperation between both sides' soybean research teams and production and processing enterprises.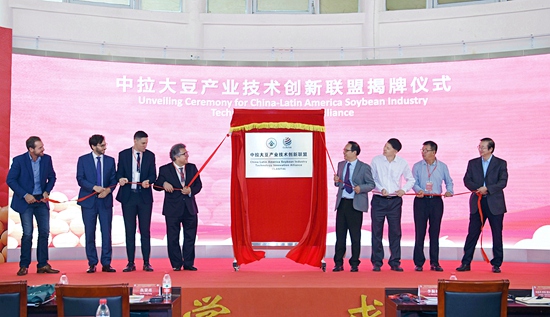 (Photo provided to GDToday)
Soybean is an indispensable grain and oil crop in the world. China and Latin American countries, including Brazil, Argentina, and Uruguay, are the main producing areas of soybeans on the earth, which indicates broad prospects for soybean scientific and technological cooperation among countries.
Qiu Rongliang, Vice President of SCAU, underlined that soybean is one of the vital research directions of SCAU. The university has been building a high-quality platform for soybean research and has achieved fruitful results in international soybean cooperation. He hopes that the members of the alliance can focus on solving the common and bottleneck problems restricting the development of the soybean industry, enhancing the innovation of agricultural technology, and improving the well-being of mankind.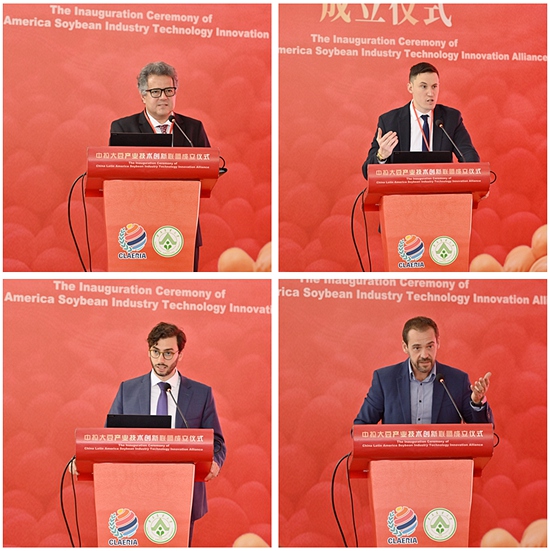 (Photo provided to GDToday)
Representatives of Latin American countries attended the ceremony and extended congratulations to the alliance. They are Alan Coelho de Sellos, Consul General of Brazil in Guangzhou; Facundo Fernández Guerra, Consul General of Uruguay in Guangzhou; Matías Zubiaur, Vice Consul of Argentina in Guangzhou, and Fernando, President of the Association of Soybean and Corn Producers of Mato Grosso, Brazil. They believe that the establishment of the alliance will effectively optimize the soybean industry structure in China and Latin America and enrich the soybean product market.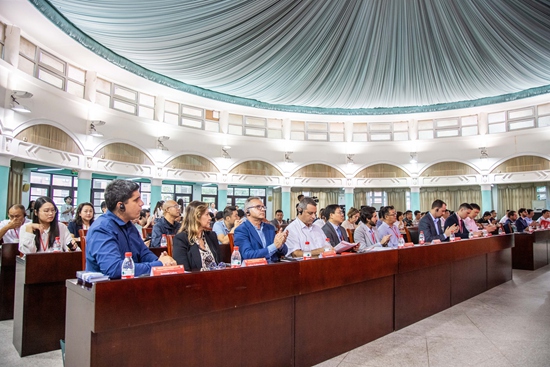 (Photo provided to GDToday)
In addition, participants discussed and exchanged views on soybean breeding and cultivation technology, soybean processing, feed and trade, and visited soybean enterprises in Dongguan and Shenzhen of Guangdong Province.
Reporter: Ariel
Editor: Olivia, Steven, Monica, James