The 2022 Council of the Alliance of Guangzhou International Sister-City Universities (GISU) was held on November 11. The Council approved the application of University of Economics Ho Chi Minh City to join the Alliance and made it the 19th member university of GISU. Thus far, the Alliance has 19 members from 18 sister cities of 16 countries in Asia, Europe, America, Oceania, and Africa.
About 60 people, including council members and authorized representatives of all 18 member universities, special guests, and government officials from sister cities, attended the biennial meeting both online and offline.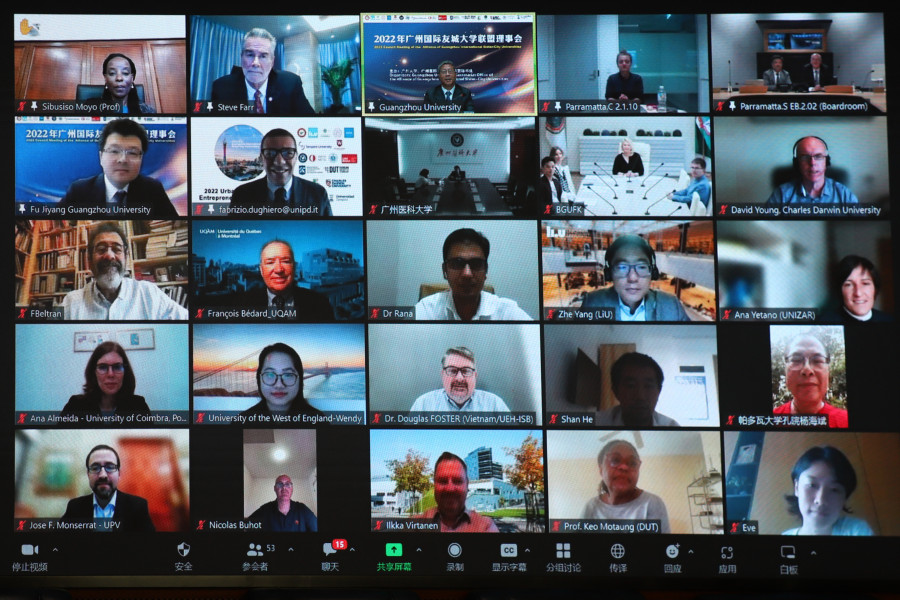 (Photo provided to Newsgd.com)
Wei Minghai, Chairman of the Alliance and President of Guangzhou University, presented a work report at the meeting. Wei pointed out that universities in the post-pandemic era must be more open, inclusive and cooperative. With a growing number of member universities, the Alliance is confident that it can better perform its duties, and believes that closer exchanges and cooperation will surely enable all members to achieve common development.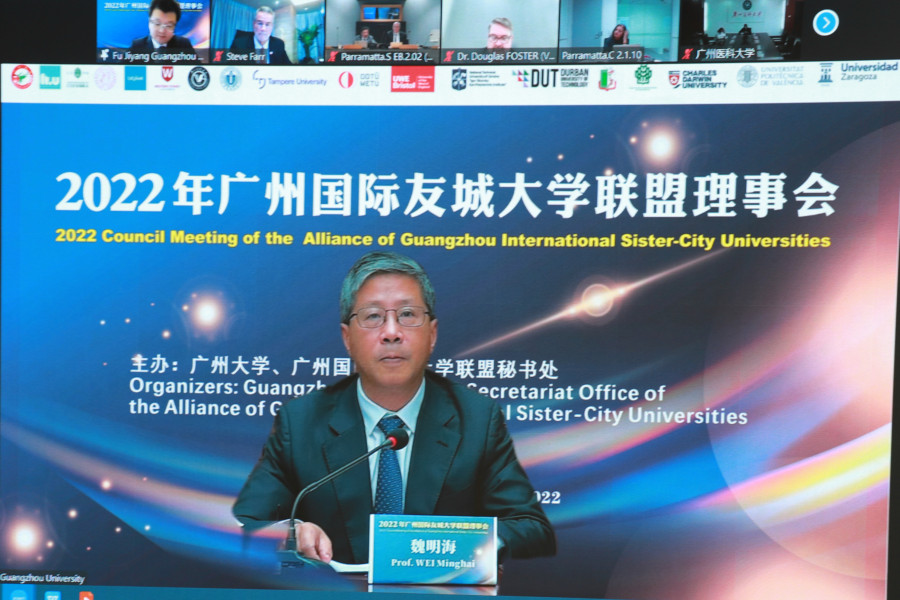 Wei Minghai, Chairman of the Alliance and President of Guangzhou University. (Photo provided to Newsgd.com)
The Council also approved the renewal of President Barney Glover of the Western Sydney University as the Executive Chairman of the Alliance, and the Western Sydney University will host the Alliance Annual Conference in 2023. Wei Minghai also presented the 2022 Alliance President's Award to the University of Padua.
Guangzhou established the GISU in 2018 to strengthen contact and exchanges with international sister cities and local universities. In recent years, the Alliance has created a series of activity brands, such as "Digital College" online lectures, "Joint Scientific Research Program", "Urban Innovative Students Entrepreneurship Competition". It has committed to advancing interdisciplinary cooperative scientific research and co-hosting international conferences among member universities.
Author: Ariel
Editor: Wing, Steven, Monica, Will, Jerry