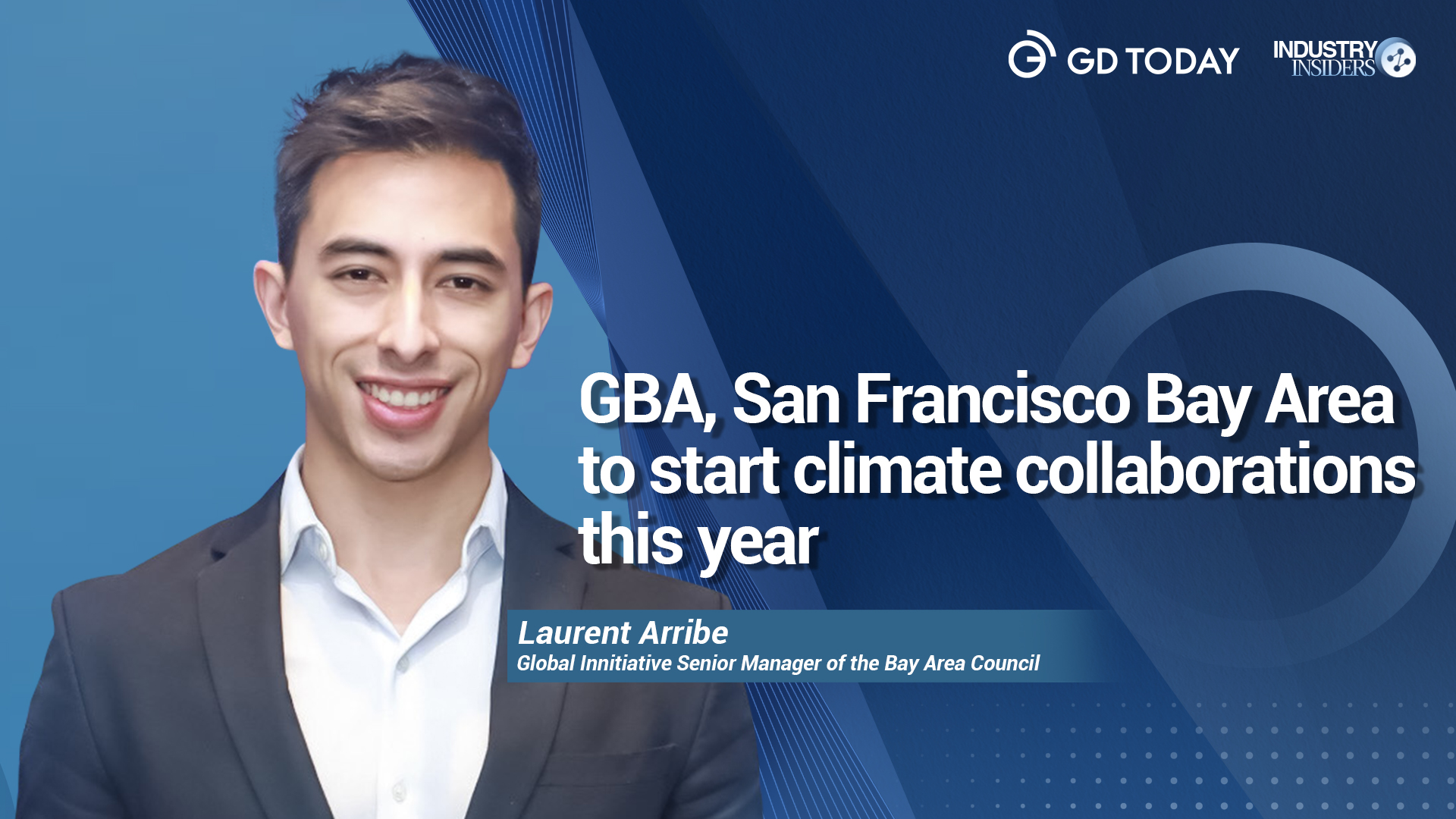 "Being able to adapt and prepare for the rapid changes from government policies, global warming, and emerging disruptive technologies is increasingly important for all our members," Laurent Arribe, Global Innitiative Senior Manager of the Bay Area Council, told GDToday during the Canton Tower Science & Technology Conference AIGC Summit 2023.
Founded in 1945, the Bay Area Council is a business association in San Francisco and dedicated to economic development in the San Francisco Bay Area. Its members include leading tech companies such as Apple, Microsoft and Tesla.
"The decoupling narrative is one that obviously needs to be taken into consideration. While we do the best we can to explain to the US national side the impacts it is having on our local economies, I believe common ground will be found. This is because regions like the Guangdong-Hong Kong-Macao Greater Bay Area (GBA) and San Francisco Bay Area are intrinsically intertwined," Arribe said.
He considers the greatest potential for collaborations between the GBA and San Francisco Bay Area that meets the urgent needs is climate change.
Arribe is confident that the two regions will start collaborations this year for carbon exchange, new energy and renewable energy, saying, "We saw lots of interest from both sides. Ideally, we could send delegations to the GBA and try to create commercialization opportunities."
Guangdong and California signed a Memorandum of Understanding (MOU) on Low-Carbon Development Cooperation in 2013, which established a framework to carry out pragmatic exchange and cooperation in areas including formulating low carbon economic development plans, increasing energy conservation and efficiency and expanding clean, renewable energy.
" We want to act on the MoU as we understand that challenges such as drought, flooding and sea level rising are going to have impacts on our regions. By focusing on climate mitigation and adaptation efforts like greenhouse gas emissions reduction, carbon capture storage and utilization, shoreline resiliency design, and watershed management. Our economic and geographic similarities present opportunities to share best practices and learn from each other," said Arribe, adding the California-China Climate Institute led by former California Governor, Jerry Brown, is helping the Bay Area Council identify policy areas that can be a focus for collaboration.
When it comes to investing in the GBA, Arribe said the member enterprises are most interested in understanding the areas that are open for foreign investment and how they can play a role to contribute to the GBA economy, help create jobs here and help the business grow in the Bay Area back home.
The Bay Area Council released a report on the GBA and its synergies for US and San Francisco Bay Area business in 2021. The report highlights opportunities for collaboration in such fields of climate change, clean energy, healthcare, electric and autonomous vehicles, biomedicine and pharmaceuticals and financial technology.
Reported by Jasmine, Nina
Poster: Mia
Edited by Wing, Jerry