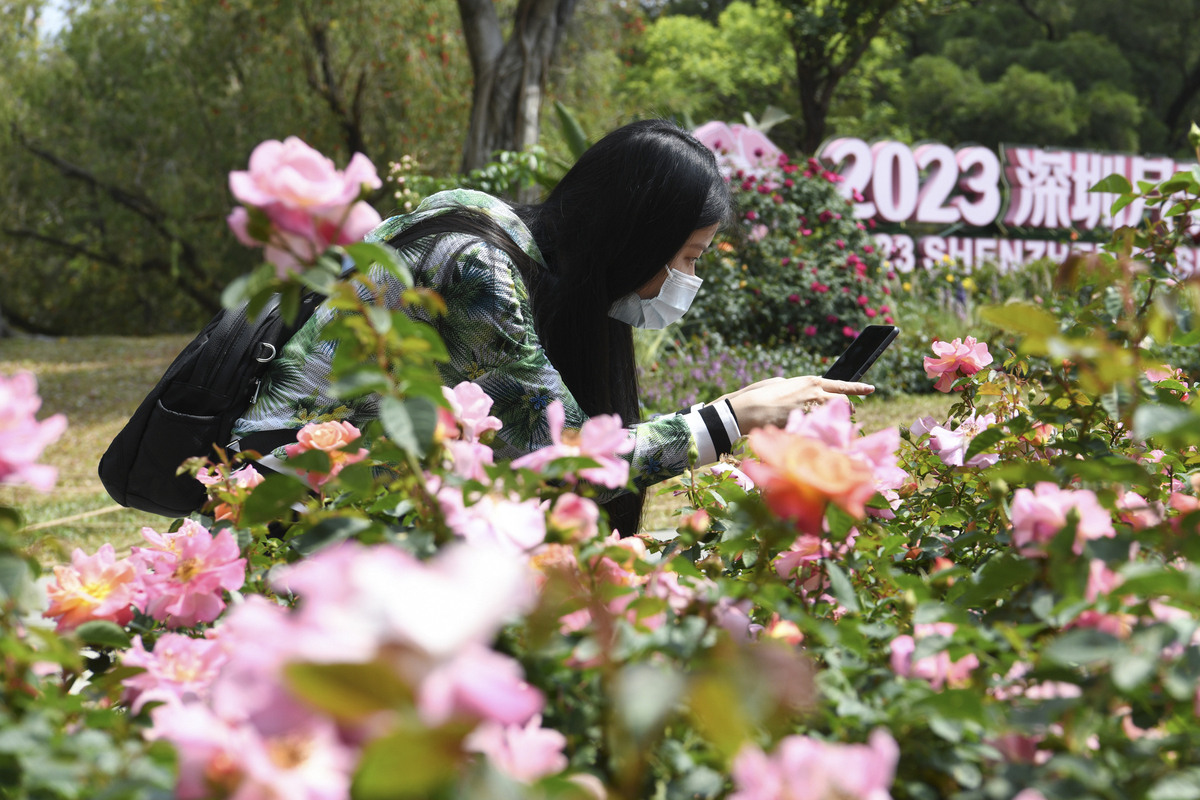 A tourist takes photos of some rosa chinensis at Renmin park of Shenzhen, Guangdong province, March 8, 2023. [Photo/Xinhua]

An exhibition to display rosa chinensis, or the China rose, opened in Shenzhen of Guangdong province on Wednesday, where people can visit the rose at three parks including Renmin park in Luohu district, Xiangmi park in Futian district and Songgang park in Bao'an district.

At the main venue of Renmin park, about 300 kinds of rosa chinensis are showcased throughout 17,500 square meters. Moreover, a series of cultural activities, such as musical performances and a floriculture salon, will be held during the 20-day event.
Visitors enjoy a musical performance at Renmin park of Shenzhen, Guangdong province, March 8, 2023. [Photo/Xinhua]