On July 26, the Shizimen Tunnel and the Hengqin Tunnel along Nanwan Avenue opened to public traffic, greatly shortening the travel time between Hengqin and downtown Zhuhai.
Shizimen Tunnel is the fifth roadway from downtown Zhuhai to Hengqin Island after the Hengqin and Second Hengqin bridges and Maliuzhou and Zhuhai Airport Urban Rail Transit tunnels.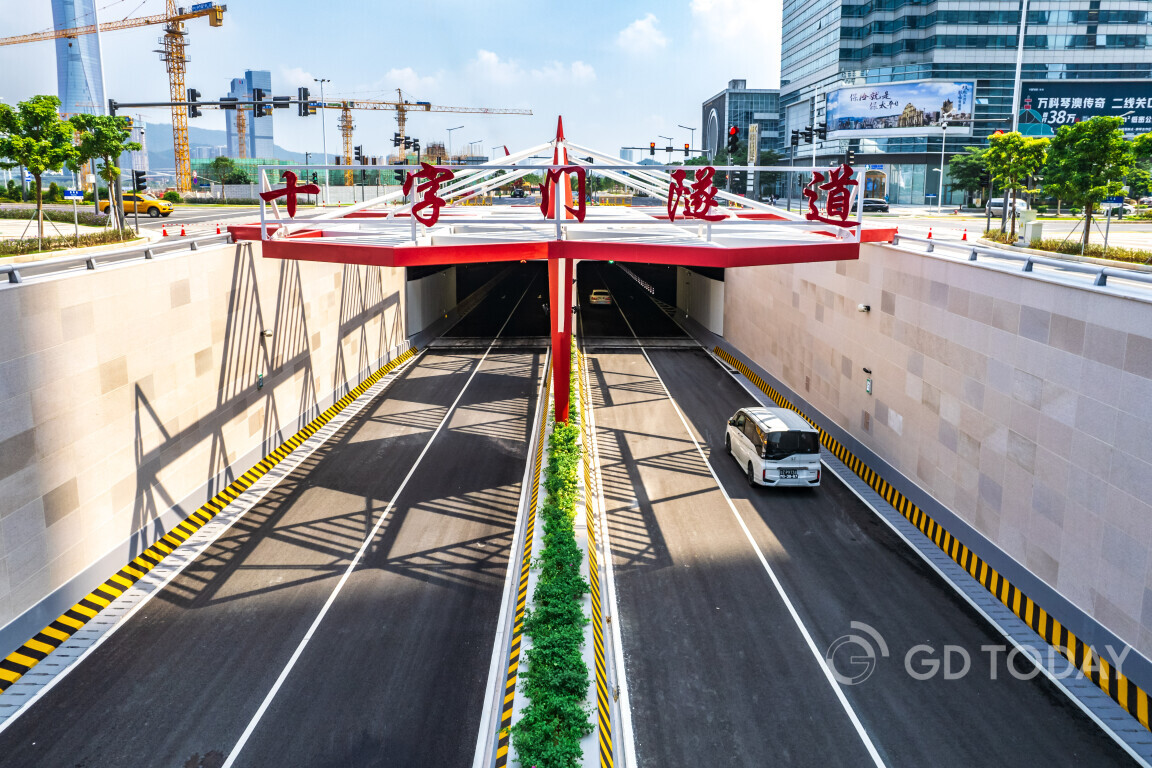 The Tunnel runs 2.7 kilometers northward from Rongyue Road in Hengqin to Fourth Huizhan (Convention) Road in Wanzai, leading to Nanwan Avenue in Zhuhai's Xiangzhou District. It is a two-way road with four lanes and a maximum designed speed of 40 km per hour.
Once operational, it will effectively ease the traffic pressure on the Hengqin Bridge and enhance the investment environment of the Guangdong-Macao In-Depth Cooperation Zone. The passage helps to cut travel time to three minutes from Hengqin Financial Island to the Shizimen Central Business District.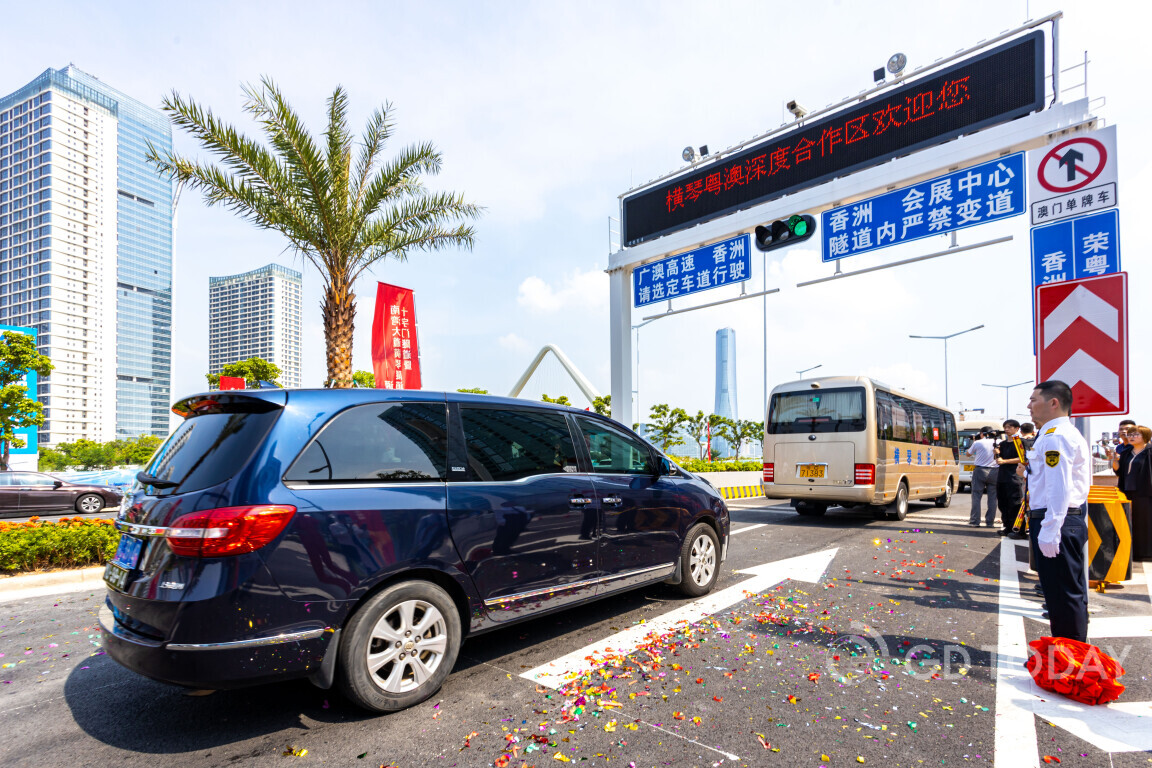 The Hengqin Tunnel along Nanwan Avenue ranges from 2,070 meters with eight lanes in two ways. After coming into service, it will work as a fast channel running from the western part of the Cooperation Zone to downtown Zhuhai.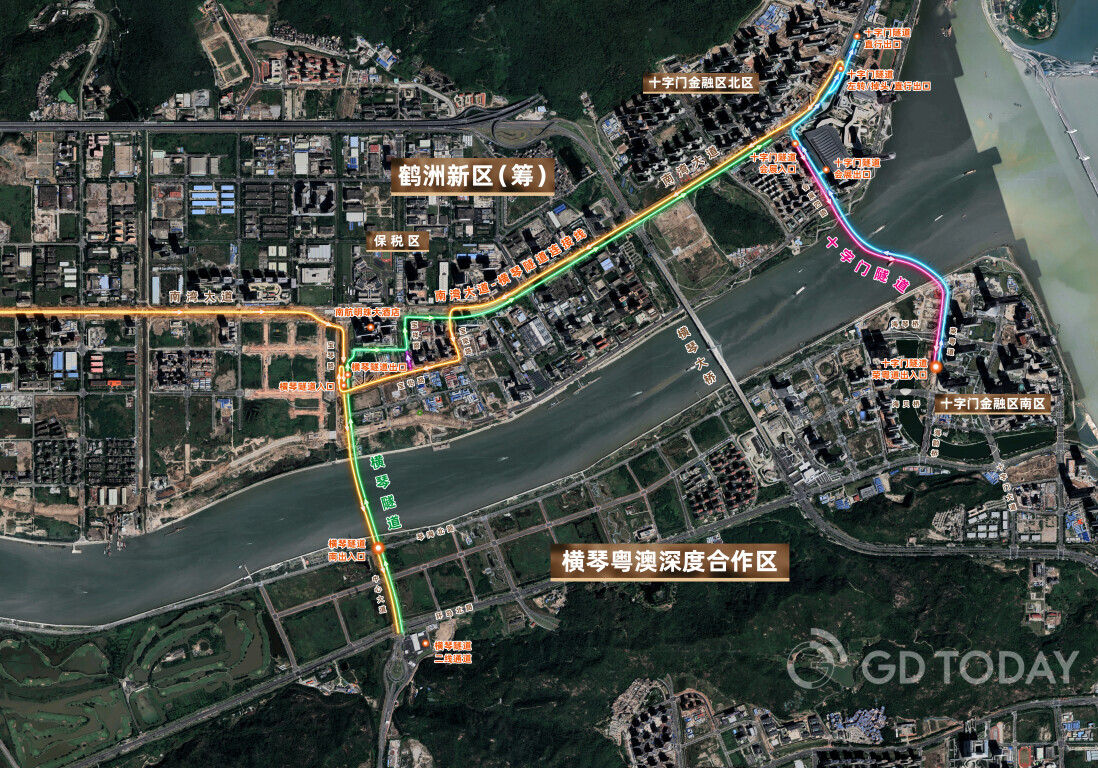 According to a staff member of the Urban Planning & Construction Bureau of the Cooperation Zone, since the establishment of the Cooperation Zone, it has increasingly improved ties with Zhuhai in the field of transportation links, economic cooperation and people-to-people exchanges. In the near future, Hengqin plans to continuously promote the construction of transportation infrastructure, so as to further push forward the integration and development of the Guangdong-Hong Kong-Macao Greater Bay Area.
Reporters | Nancy Ye, Jenny (intern)
Editors | Olivia, Nan, Monica, Jerry
Photos provided to GDToday