The 11th Council Conference of the Guangdong People's Association for Friendship with Foreign Countries (GPAFFC) was held in Guangzhou on March 13th of 2022.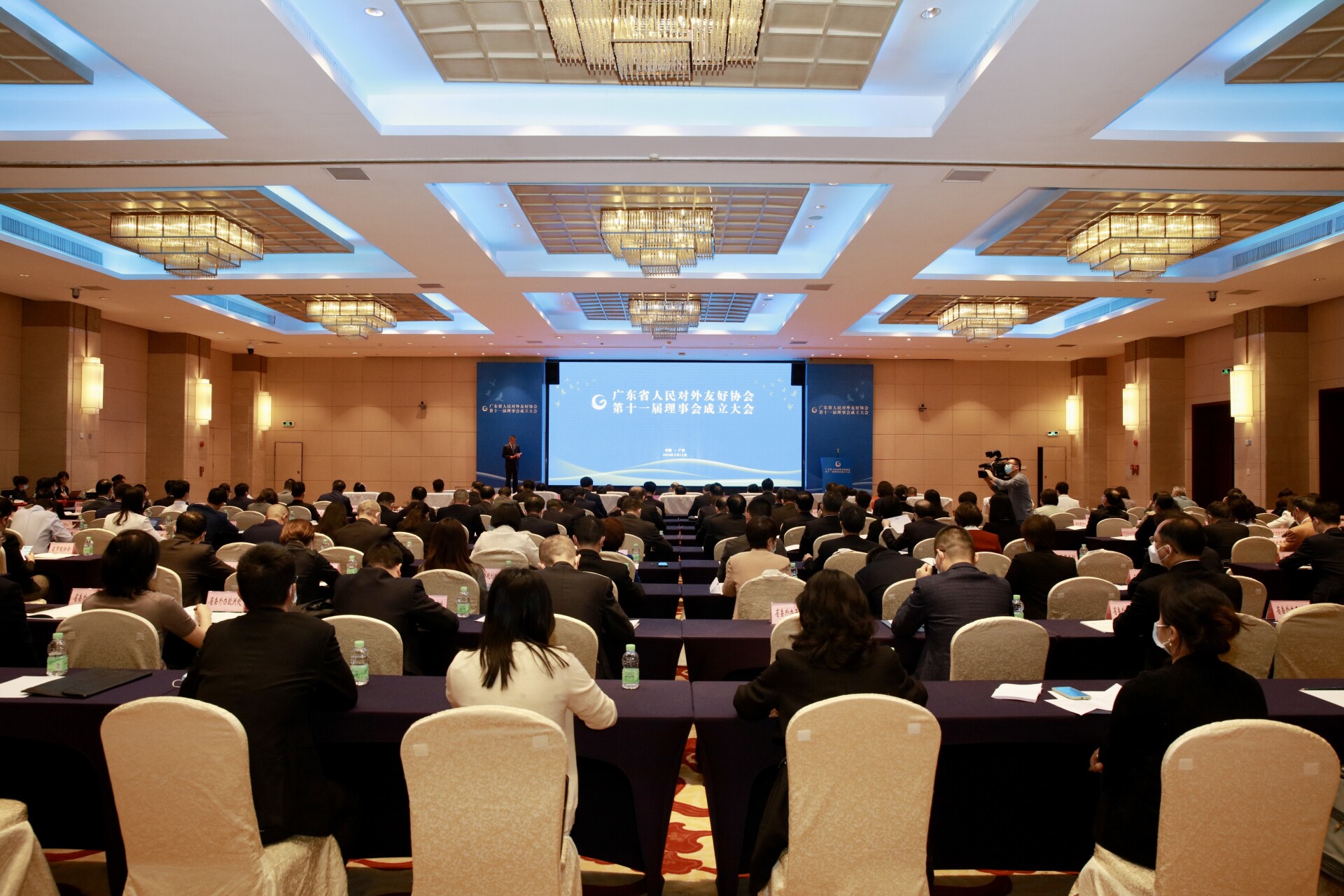 Liu Chenzi was elected as the president of the 11th Council of the GDPAFFC, with Chen Guangjun, Cang Feng, He Rusheng, and Qian Hongjie as vice presidents in this meeting.
President Liu addressed that the GDPAFFC has built strong connections with more than 200 friendship organizations from over 70 countries, 35 specially invited council members at home and abroad as well as 156 member units from various groups.
"We sincerely hope that our friends from all walks of life at home and abroad will continue to support the GDPAFFC, and join hands on creating a brighter future for Guangdong's people to people friendship with the rest of the world," said President Liu.
The conference attracted global attention from organizations and individuals who have been working on promoting friendly exchanges among countries. International council members have sent congratulations to the conference, and 28 foreign friendship organizations, as well as 30 domestic provincial- and municipal-level friendship associations, have sent congratulatory letters.
The meeting also pointed out that the 10th Council of the GDPAFFC has achieved fruitful results in coordinating the province's people to people communications, expanding channels for international exchanges, and promoting cooperation in a wide range of fields.
Photo provided to GDToday
Reporter: Rofel, Zhou Yuting (Intern)
Editor: Wing, Steven, Jerry