Situated to the east of the Pearl River estuary, Dongguan lies in the heartland of the Guangdong-Hong Kong-Macao Greater Bay Area. The city has seen a blooming marine economy in recent years, with a gross marine product of approximately 87.42 billion RMB in 2022, up 3.3 percent from 2021.
On November 2, the "Explore Guangdong along coastline" media delegation began their visit in Dongguan City, exploring the development of sci-tech innovation and intelligent manufacturing.
"I'd never actually thought about the idea of an electric motor for a boat, particularly when you think about water, it doesn't mix. This is really new to me. It is very interesting." Colombian vlogger Fernando Munoz Bernal told GDToday reporter after visiting the ePropulsion Group, a leading brand of boat electrification.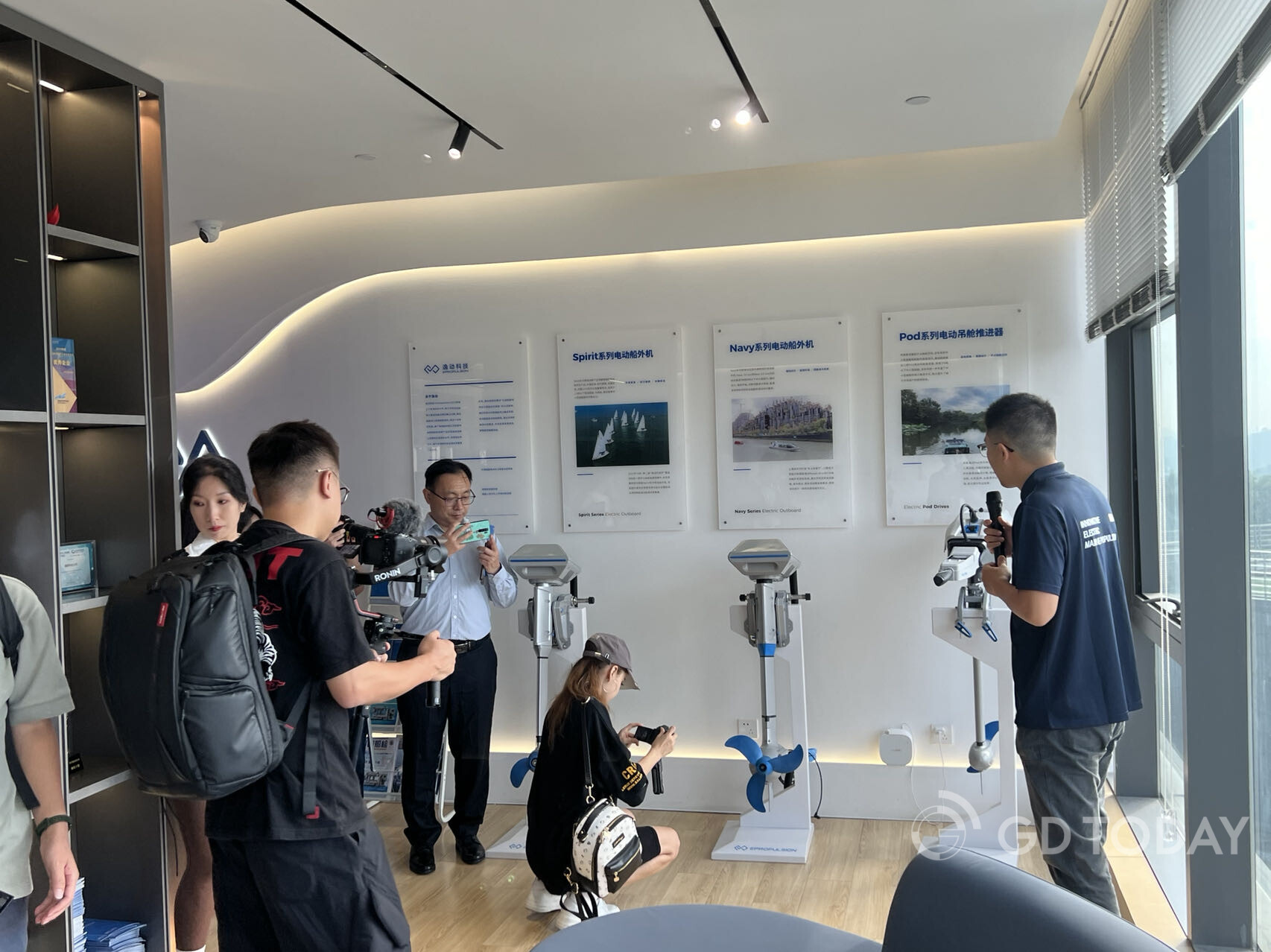 "The level of development that they have, and how efficient, clean, and powerful they are—they can even carry a 200-passenger ferry—is really something that is going to revolutionize the industry of boating, sailing, and transportation."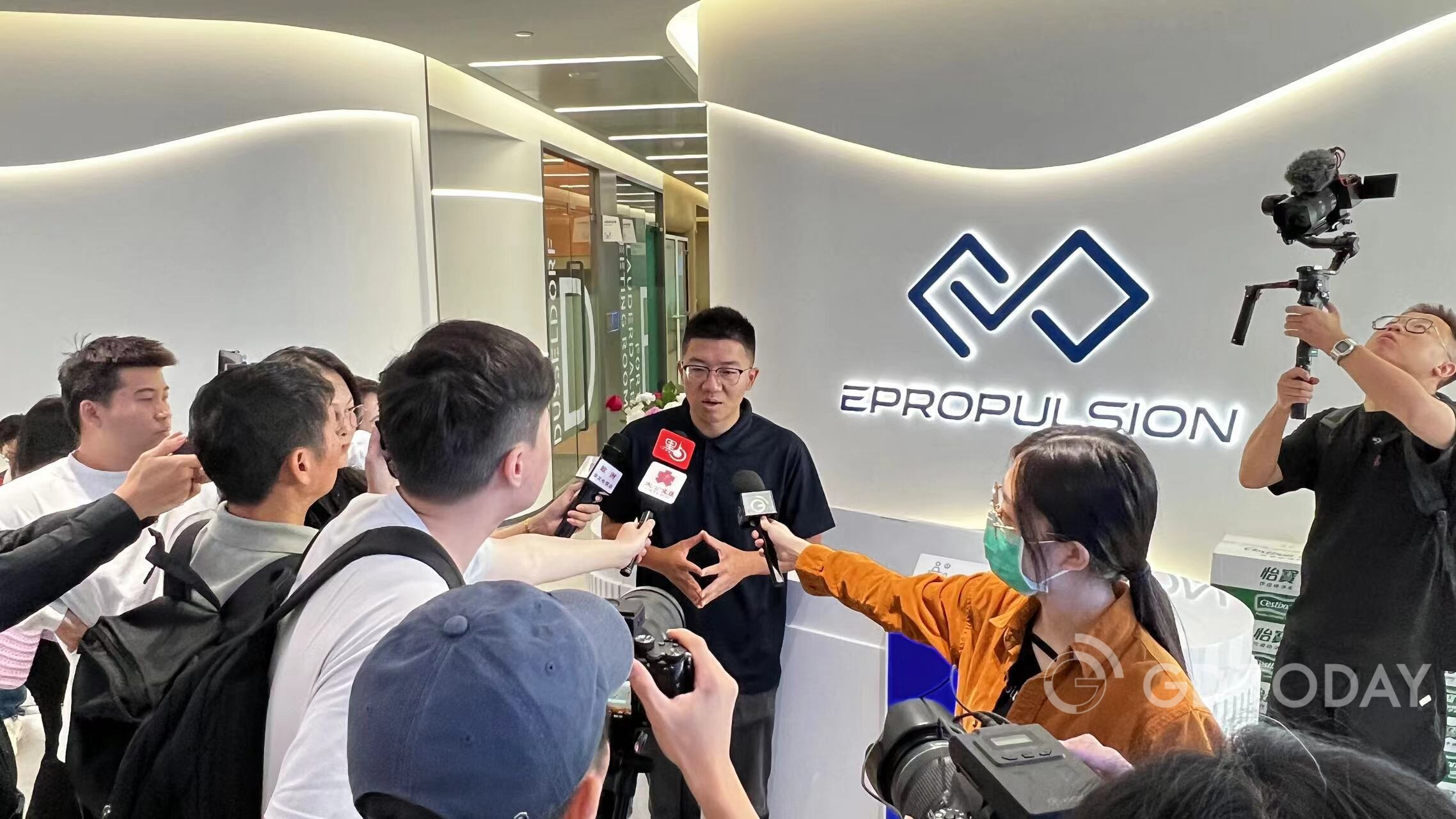 This ePropulsion Group is committed to the research and development of innovative electric marine drive system. According to Danny Tao, founder and CEO of the firm, the development of science and technology in Dongguan attracted him to set up the headquarters here. "The local government supported us quite a lot at the beginning, and they give us permission to test our products in Songshan Lake," he said, "and here is within an hour's drive of our suppliers, so that the supply chain runs efficiently."
Tao also noted that as the shipping industry and even the global marine industry have higher requirements for environmental protection, it is important to utilize the advantages of scientific and technological R&D and new energies, and combine them with the marine-related industries, in a bid to seize the opportunities in the marine economy.
Currently, the shipment volume of ePropulsion's electric outboard boat motors has reached the second largest in the world, and its outlets cover more than 60 countries and regions, including North America, Europe, Asia, and Australia.
In addition, the delegation was particularly interested in the art toys of Dongguan. At the "Metal Model & Toy Museum" of Piececool, a brand of Dongguan Weishi Culture and Technology Co., Ltd., numerous metal assembly toys are exhibited. The exquisite series inspired by Chinese traditional culture, and the models jointly launched by Piececool and other famous IPs, including "Marvel", "Star Wars", and "Disney", captivated the delegation and attracted them to make purchases on site.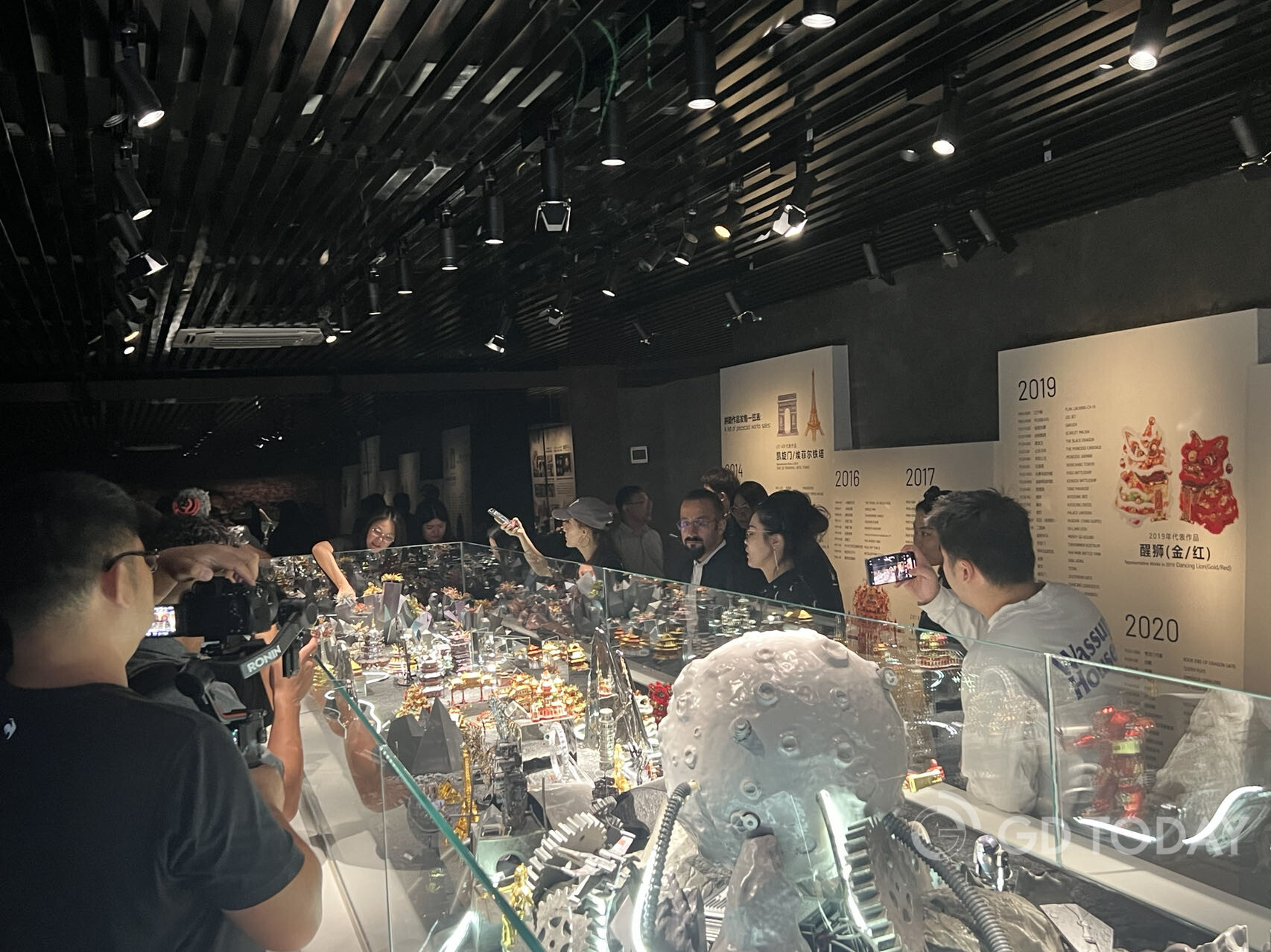 In July this year, Dongguan was officially designated as the first "Capital of Art Toys in China", and Piececool is one of the representative brands. Its products are available in over 100 countries, including the United States, the United Kingdom, and Japan, with nearly 100 million customers.
Xiong Mao, the general manager of Dongguan Weishi Culture and Technology Co., Ltd., introduced that the manufacturing of metal assembly toys requires high precision, while the production line developed by the company has achieved 0.01-millimeter product precision, which is thinner than a hair strand. Advanced manufacturing technology, such as nano-scale spraying, is also used in the production of metal parts, and it is innovated every two or three years.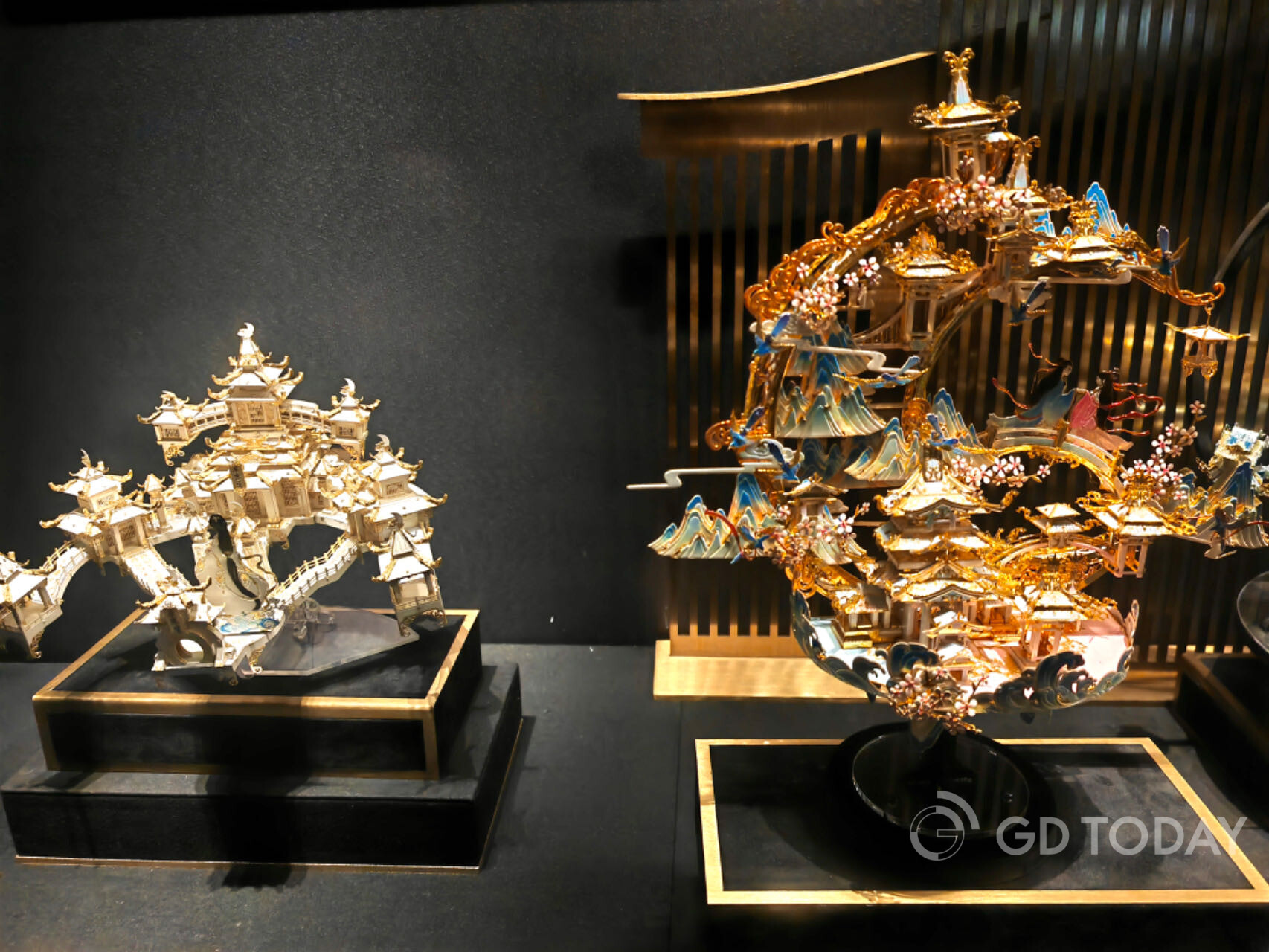 As a coastal city, Dongguan also impressed the delegation with its Tanka (boat-dwelling) culture displayed at the Shatian Culture and Art Center. "I see, in this museum, how they lived and how they survived," said Turkish YouTuber Neslihan Kilavuz, "Every part and every detail made me feel like I go back to that time and live with them together, so I think it's really, really impressive."
The Shatian Culture and Art Center mainly consists of Lingnan Danmin Culture Center, a small theater, a book bar, a multifunctional hall, an atrium leisure space, and an outdoor water stage. Dragon boats, canopied boats, the fish-shaped sculpture, and thatched roofs on display in the exhibition area provide an immersive experience for visitors.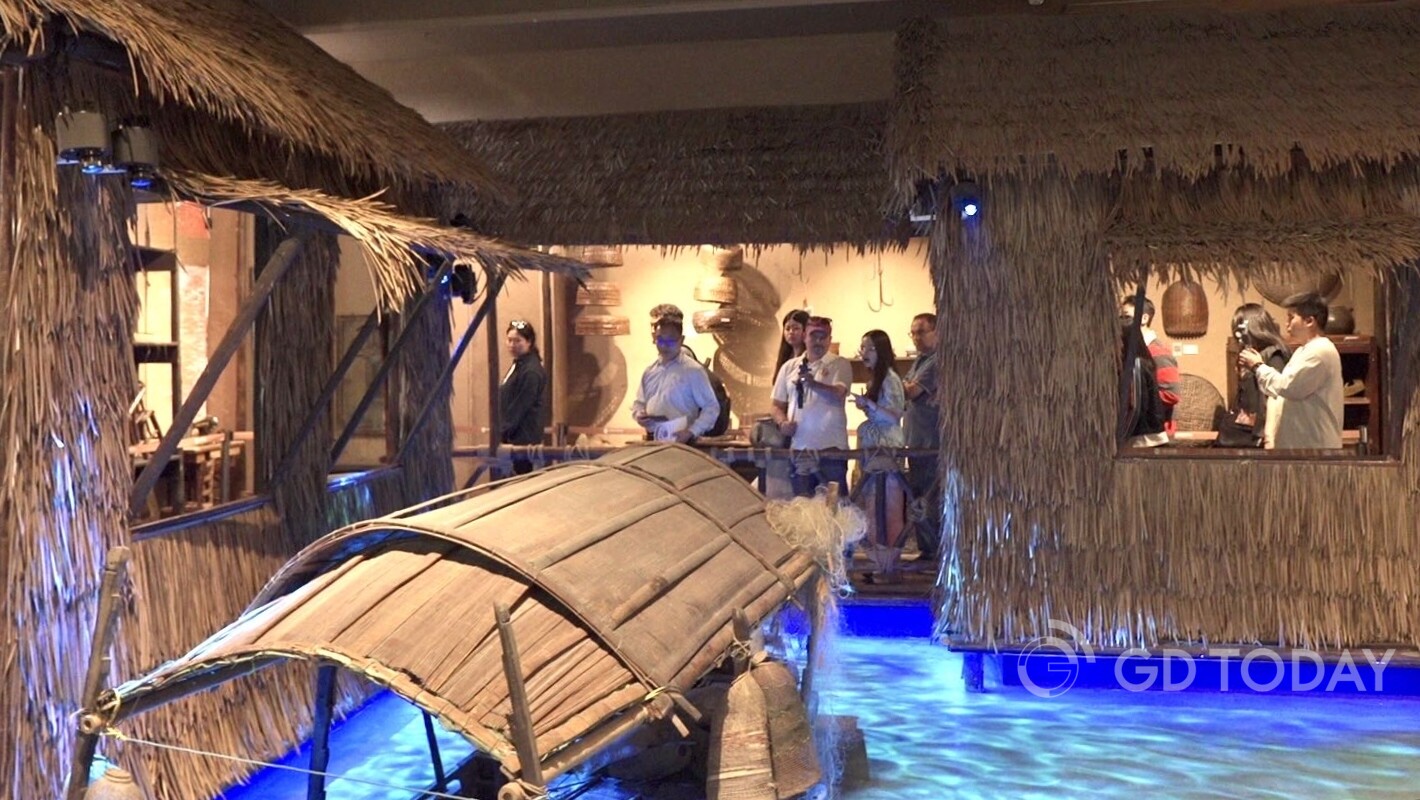 "This is my first time being in this kind of museum that displays Tanka people's culture," Kilavuz furthered, "It's a very important way to protect and inherit the local culture."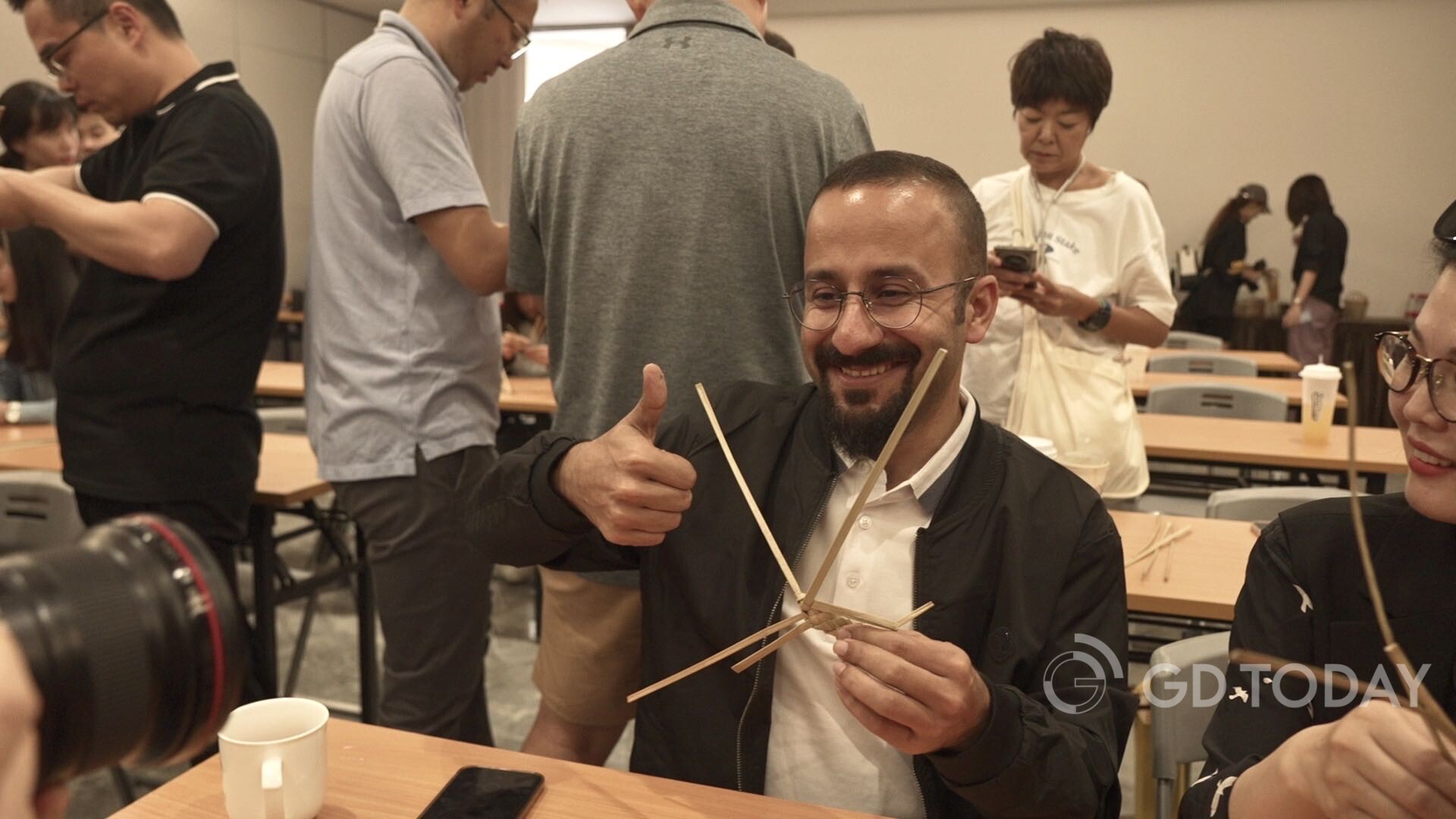 Dongguan has a complete modern industrial system covering 34 categories with more than 60,000 products. It owns a trillion-level electronic information cluster and several hundred-billion-level industrial clusters featuring equipment manufacturing, new materials, food and beverage, textiles and clothing, and so on. Among them, three industrial clusters, namely, intelligent mobile terminal, intelligent equipment, and household items have been listed as the national advanced manufacturing clusters.
Reporter | Nina, Holly, Ariel
Photo | Qin Shaolong
Editor | Olivia, Monica, Jerry